November 5, 2019
by Luke Auburn
Watch the planet Mercury pass in front of the sun with the RIT Observatory
The event on Monday, Nov. 11, will not happen again for another 13 years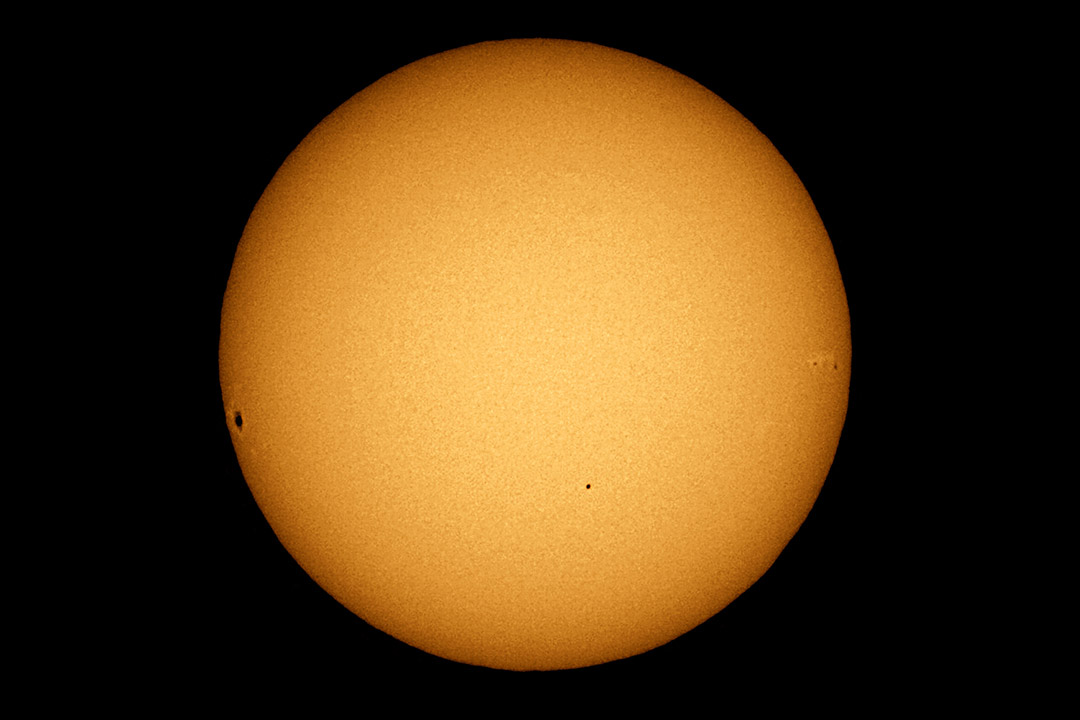 UPDATE: 8 p.m. Nov. 10: The  event has been canceled due to weather. You can find a number of live video broadcasts from other locations at Space.com. 
UPDATE: 11 a.m. Nov. 8: Due to forecasts for cold and snowy weather, the event may be cancelled. Check for another update late Sunday afternoon.
The planet Mercury will pass directly across the sun next week for the last time until 2032, and Rochester Institute of Technology faculty and students will help the community view the rare event. Members of the RIT Observatory will set up telescopes for public use from 7:30 a.m. to 1 p.m. on Monday, Nov. 11, in the Infinity Quad on the RIT campus.
Looking at the sun directly can be dangerous, so the RIT Observatory will provide equipment to allow onlookers to view it safely. RIT and Rochester community members are invited to attend the event, which is free of charge. Please note that the event is weather dependent and will be cancelled if the skies are overcast or raining. Updates will be posted to the RIT Observatory website.