RIT Imaging Science: The Perfect Major for Expanding Your Career
September 21, 2022
Gustavo Rahmer '10 (imaging science)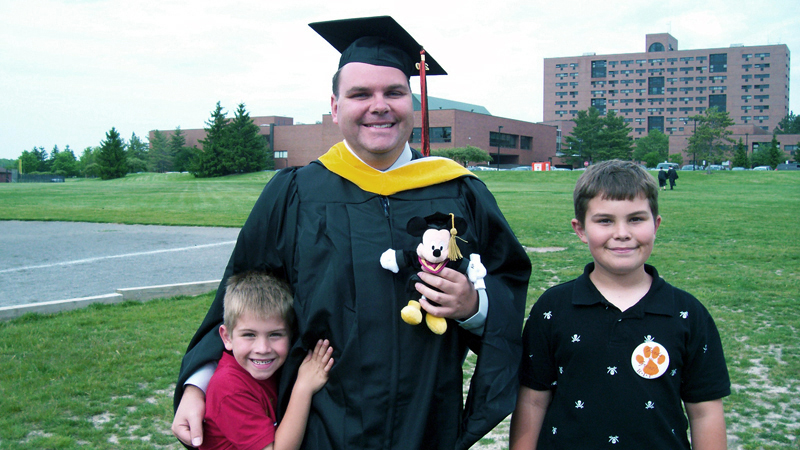 Ten years into his professional career, Gustavo Rahmer '10 discovered imaging science. He had always wanted to pursue advanced studies but never found the right fit. After a colleague at Caltech recommended RIT, Gustavo found the imaging science program was perfect for expanding his career options. Now, Gustavo is the Senior Instrumentation Engineer for the Giant Magellan Telescope.
"Imaging science at RIT was (and still is) a unique program in this country, and it was the perfect fit for my professional career."
Gustavo received his Electronics Engineering degree in 1994 from Universidad Técnica Federico Santa María, one of the top technical universities in Chile. After graduation, Gustavo worked at the Cerro Tololo Inter-American Observatory (CTIO) for his first astronomical observatory. After CTIO, he worked at the European Southern Observatory (in Germany and in Chile), Caltech, and the Large Binocular Telescope at the University of Arizona.
When Gustavo decided to continue his education, he looked for a flexible program while working full-time. And since Gustavo enjoyed the experience of attending live lectures, a standard online course wasn't an option. That's when he found RIT.
"This was back in 2006 when virtual live attendance was still new. I appreciated attending lectures simultaneously with the students on campus. Lab materials were sent by mail, and I was able to conduct live projects. Even though I was a remote student, I never felt like I was treated any differently."
Gustavo said he found the professors to be both experts in their fields and good instructors, which he feels is not always the case. Knowing he was learning from the best kept him fully engaged, and he finished his degree on schedule while working full-time.
"I'm thankful to my advisor, Dr. Don Figer, for taking me under his wing. I knew him professionally from a large space project we had worked on together, and I was already aware of his standing in the scientific detectors community. I also enjoyed exploring other areas of imaging science not directly related to my work, like remote sensing and human vision."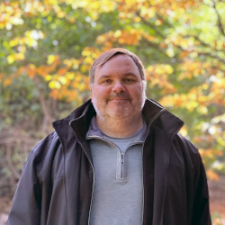 Gustavo is now the Senior Instrumentation Engineer for the Giant Magellan Telescope (GMT), which is under construction at the southern edge of the Atacama Desert in Chile. He is the primary technical point of contact between the instrument development groups and the GMT Project Office. Gustavo provides technical guidance to the instrument teams regarding GMT designs and interfaces. He monitors contracted work and progress reviews, helps standardize engineering solutions between the instruments, and works with the GMT Systems Engineering team to establish acceptance and commissioning procedures.
"I was drawn to this position for its multidisciplinary and multicultural approach. Each instrument is designed and built by groups from GMT's international consortium of thirteen leading universities and science institutions representing five countries. It was the perfect opportunity to become part of the next generation of astronomical observatories, playing a key role in developing the first generation of GMT instruments."
Gustavo said this type of position requires a degree in engineering or science. A critical requirement is hands-on experience developing astronomical instrumentation on ground-based optical/infrared telescopes. It's also essential to have the ability to communicate effectively with diverse groups of scientists, engineers, and managers while having excellent organizational, leadership, and project management skills.
For students wanting to pursue this field, Gustavo said, "Like any field in engineering or science, the math and science classes you take in high school are very important. Keeping yourself challenged and engaged in those areas will ensure a strong foundation beyond your senior year. However, you cannot ignore your other fields of study. English classes, for example, are vital for acquiring skills in writing, technical and otherwise. It's important to ensure you move beyond high school not just as an excellent student, but as a well-rounded person."
As a final note, Gustavo said, "These days, if you are interested in a particular field, you can immerse yourself in numerous online resources. Keeping yourself informed and aware of new developments can prepare you for future classes."
---