RIT receives Peace Corps Prep designation
Students may enroll in courses to learn about civic issues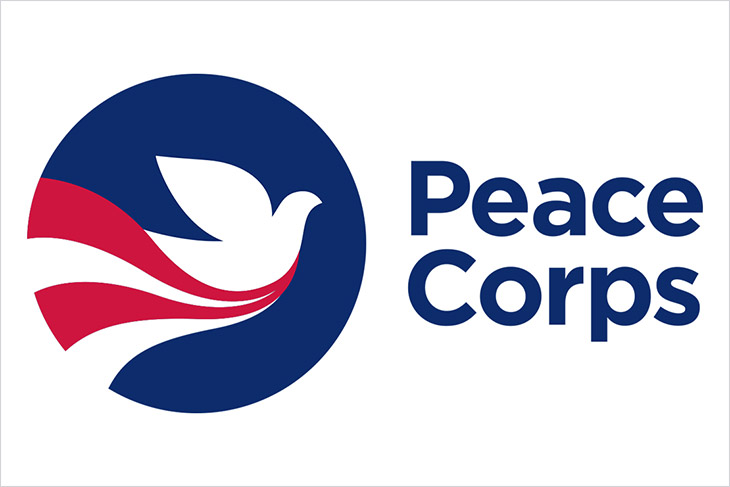 Rochester Institute of Technology has received the "Peace Corps Prep" designation, enabling its students to take certain classes to better prepare them for service in the Peace Corps upon graduation.
A kickoff event is planned at 10 a.m. Wednesday in the Fireside Lounge, where students can learn more about the collaboration. Information, food, and giveaways will be available. Students may register in advance if they plan to attend.
RIT is the first university in Western New York to receive the designation, and the fifth in the state. Support for the initiative is university wide, with the School of Individualized Study, Government and Community Relations, Center for Leadership and Civic Engagement, RIT Global, the National Technical Institute for the Deaf, and the Division of Diversity and Inclusion serving as key contributors to the program application.
Kristina Owens, associate vice president for Government and Community Relations, said students participating in the Peace Corps Prep program will have the opportunity to design and choose classes that meet the requirements for a certificate from the Peace Corps. In addition to classes in foreign language, culture, history, and topical areas in education, health, agriculture, youth in development, and community development, 50 hours of volunteer service will round out their education at RIT. The program is flexible where classes they have already planned to take will qualify, and study abroad classes would also count toward their certificate.
The program embodies RIT's mission to cultivate an intellectually curious and socially conscious community that pursues the greater good. There is no commitment to serve in the Peace Corps upon graduation, however graduates will receive a competitive edge if they successfully complete the Peace Corps Prep program.
"This will help them manage expectations and understand if it's something they really want to do," said Owens, who volunteered with the Peace Corps in South America.
A series of speakers, seminars, and workshops will also be offered to interested students throughout the year, and students will be encouraged to participate in a study abroad experience
Graduates accepted into the Peace Corps, now in its 60th year, commit to 27 months of service, usually in a developing country. There, they live and work in the community they serve in. Often volunteers live with a family and volunteer in areas such as education, agriculture, health, or community development.
For example, if a volunteer is passionate about gardening, they may become an agriculture volunteer, or if a volunteer studied engineering, they may help build water systems and latrines in a rural community. They'll receive intensive training by the Peace Corps to help facilitate development in their area.  Volunteers work hand-in-hand with communities to identify their needs. They are facilitators and are led by the desire of their community to create positive change.
Owens said the Peace Corps wants to broaden the diversity of its volunteers, especially in underserved communities. So ALANA students, first-generation citizens, and students supported by NTID are particularly encouraged to apply, as well as students involved in the Center for Leadership and Civic Engagement.
"For more than 50 years, RIT's National Technical Institute for the Deaf has encouraged students to be active in their community. Partnering with the Peace Corps will provide students even more ways to do good around the world," said Gerry Buckley, president of NTID.
The program will be housed in the School of Individualized Study. Once approved, students will receive an advisor. Owens said students may apply regardless of their year of study at RIT.
"RIT's designation as a Peace Corps Prep program is an honor for our institution, but more importantly it opens up new opportunities for RIT's students," said Ellen Granberg, RIT's provost and senior vice president for Academic Affairs. "The Peace Corp Prep certificate our students now have the opportunity to earn provides training in leadership and intercultural competence as well as specific preparation for joining the Peace Corps itself. I recommend it for any student who aspires to work internationally."  
Local officials, who support the partnership, are expected at Wednesday's kick-off event.
"RIT has long been a leader in innovation and creativity, and I'm delighted to see that legacy continued through the new Peace Corps Prep program," said Congressman Joe Morelle. "Through this program, students at RIT will have the opportunity to further their education and develop skills that will make a positive impact here in Rochester and around the world. I'm proud to have supported the creation of Peace Corps Prep at RIT, and I look forward to seeing the incredible things its participants will do to strengthen our community."
State Sen. Samra Brouk, who served in the Peace Corps, said that experience made her who she is today.
"While nothing can truly prepare for all that it has to offer, I'm excited that RIT is committed to preparing students for public service and global accountability," she said. "Having this program in our region is an excellent resource to educate students on the importance of this work, and creates a clear pathway for RIT students to join the Peace Corps."
For more information, contact gcr@rit.edu.