RIT students show commitment to COVID-19 testing program
High compliance rates help RIT monitor health of campus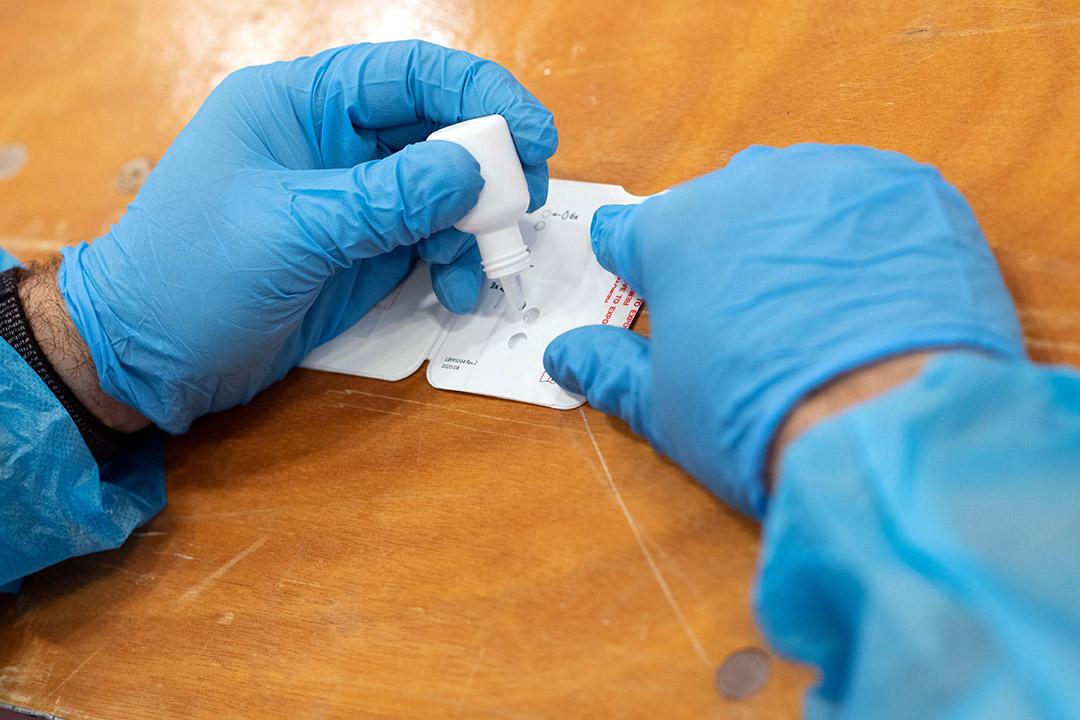 The early weeks of RIT's mandatory COVID-19 testing program have shown high compliance rates and commitment among students.
During the first week of the semester, mandatory antigen testing of nearly half the student body had a 92 percent compliance rate. All students who circulate on campus —nearly 10,000—were tested during the second week and had a 95 percent compliance rate.
"For the start of the semester, we are requiring weekly antigen testing," said Dr. Wendy Gelbard, RIT associate vice president of Wellness, about students who circulate on campus. "We may alter the frequency of mandatory testing based upon the campus and community positivity rate."
Antigen testing is a crucial piece of the university's strategy for monitoring the prevalence of COVID-19 on campus, along with wastewater sampling.
"We expect the compliance rate to go even higher as students become accustomed to the process," Gelbard said. "Testing is offered six days a week, so all students should be able to find a convenient time to participate."
Melinda Ward, RIT executive director of risk management and insurance, added that RIT has done more tests to date than the university did during the entire fall semester.
"The students have been exceptional about it and I would say that they are committed to it," Ward said. "We can't be happier about that. It's really good news because we want them to be used to this type of regular testing."
Comments on social media indicate that some students are already looking at COVID testing as a regular part of their schedule.
"We've seen students saying they hope they can get the same test time every week," Ward said. "They want to plan around it. I think they recognize that this is what keeps them here, and so that's great motivation."
Rapid antigen testing analyzes samples collected from anterior nasal swabs and provides quick and accurate results. Frequent testing can help contain the spread of the virus on campus. Early detection of positive cases expedites initiation of isolation/quarantine protocols and contact tracing.
"That's the advantage of doing the regular testing and having the rapid results," Ward said. "We're not waiting for a couple days and then finding out. We want to do the regular testing because we want to identify positive students quickly and pull them out of circulation, so they're not spreading it."
False positives are rare with antigen testing. However, false negatives can occur especially when individuals are asymptomatic. Frequent testing is key to catching false readings and genuine spikes of COVID on campus.
Stopping the Spread campaign is RIT's strategy for mitigating the virus on campus, simplified as the "3Ws"— Wash your Hands. Wear your mask. Watch your Distance. The RIT Dashboard shows that COVID-19 positivity rate remains low.