Golisano collection at RIT Archives goes digital with new interactive exhibit
Golisano digital exhibit showcases legacy of businessman and philanthropist who helped start RIT's computing college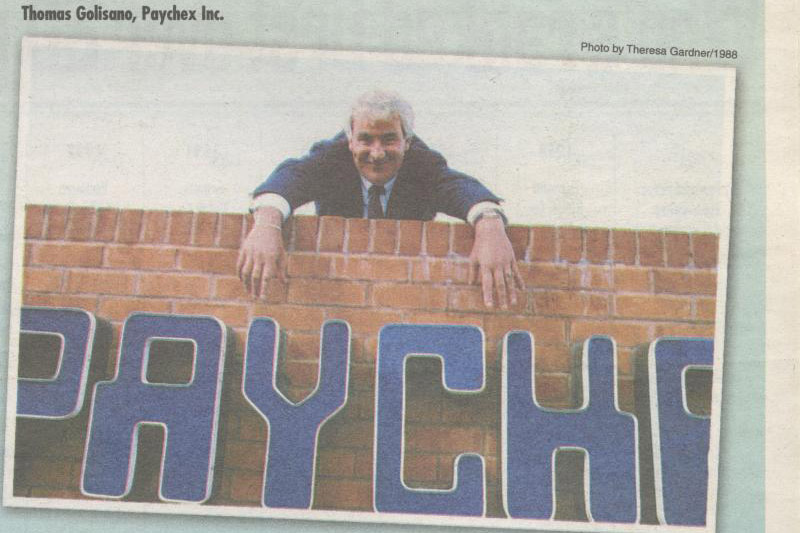 The B. Thomas Golisano collection at Rochester Institute of Technology Archives is going digital, with a new interactive online exhibit that celebrates the leader's personal and professional legacy.
The digital exhibit, called "Transformative Impacts: Archives of an Entrepreneur," introduces people to Tom Golisano and his path to becoming an entrepreneur and philanthropist.
The digital launch coincides with the 20th anniversary of RIT's B. Thomas Golisano College of Computing and Information Sciences, which was made possible by a $14 million gift he made to the university. RIT's computing college has become one of the largest computing colleges in the world.
In 2015, the Golisano family selected RIT as the home for the leader's archives. The collection is housed in RIT Archives, with a multimedia display available for the public to see in the atrium of Golisano Hall.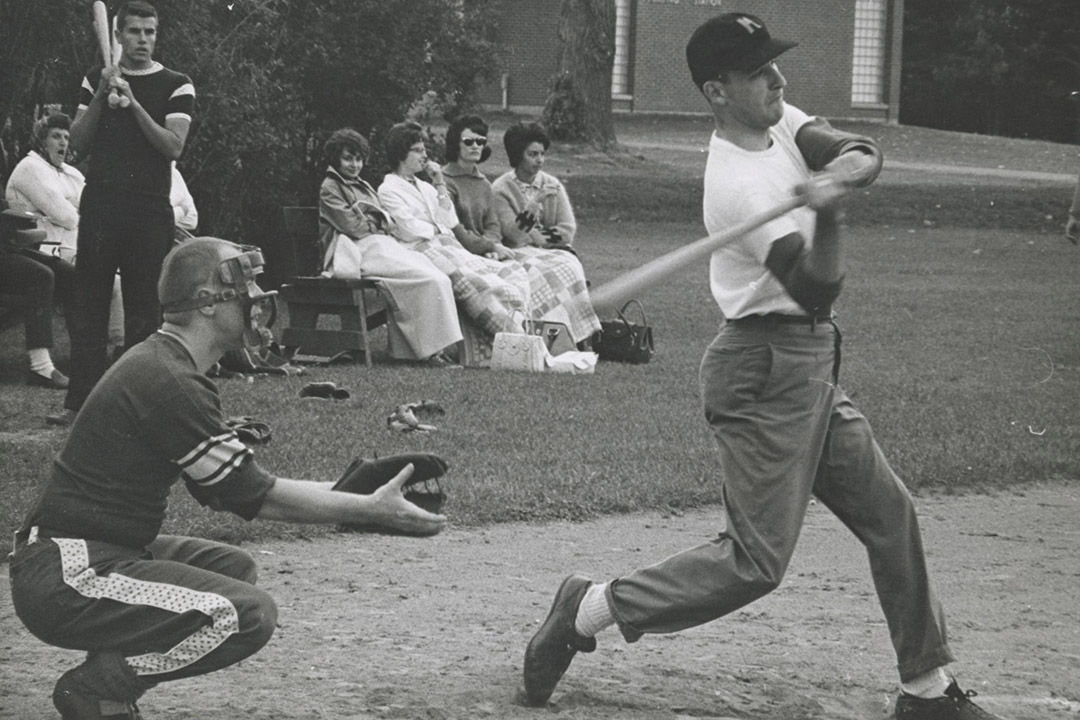 RIT Archives
"Tom has done so much for our community—in business and philanthropy—that we felt his legacy needed to be captured and preserved," said Marie Graham, Golisano's sister. "With his support for RIT's Golisano College of Computing and Information Sciences and the Golisano Institute for Sustainability, and RIT's capabilities in organizing and preserving important documents for the public to access, RIT was the ideal location for his archives to be housed."
The digital exhibit is a broad overview of Golisano and includes images, newspaper clippings, letters, memorabilia, and awards. The collection celebrates his entrepreneurial impact, political campaigns and reform efforts, and philanthropy, preserving records of his professional and public service experiences.
"We are so thankful for Marie and Tom's support, as it helps us preserve and make accessible this collection," said Elizabeth Call, university archivist in RIT Libraries. "It also supports the educational missions at RIT, in collecting, providing access to these materials, and teaching the next generation."
Call said that creating digital exhibits is a great way to highlight the different narratives that can be found within archival collections. It also makes the materials more accessible to people across the world.
In spring 2021, the RIT Archives team hired an intern to curate the digital exhibit. Courtney Barber used the project to help complete her undergraduate degree in museum studies.
"Having grown up in Henrietta, N.Y., his name is one that I have heard often—and this project allowed me to delve more deeply into the events of his past and our shared present to see the 'man' behind the 'businessman,' so to speak," said Barber, who graduated in 2021 and started RIT's MBA program this fall. "I found the most enjoyment in bringing together these events of Mr. Golisano's illustrious past, and curating them in such a way, where I can only hope that anyone who views the exhibit will learn more about what he has done, while also growing curious and excited for what he may do in the future."
The RIT Archives team hopes to curate more digital exhibits in the Golisano collection in the future. They also hope to hire students from different disciplines, who can provide a unique perspective in the creation process.
"When we first discussed the collection, I never imagined that one day it would be digitized," said Graham. "This has surpassed my vision. Tom has done great things and it makes me proud to know that students, educators, entrepreneurs, and others around the world may now learn more about Tom's journey in life and business through this fascinating collection."
Golisano is the founder and chairman of the board of Paychex Inc., headquartered in Rochester, N.Y. With more than 16,000 employees and 100 office locations nationwide, Paychex is a leading national provider of payroll, human resource, and benefit outsourcing solutions for more than a half-million small- and medium-sized businesses. Golisano served as Paychex's president and chief executive officer from 1971, when he founded the company, until 2004.
In 1985, he started the Golisano Foundation to support programs for people with intellectual and developmental disabilities.
In 2007, he donated $10 million to RIT to create the Golisano Institute for Sustainability, one of the first of its kind in the nation, focusing on research and education in sustainable design, pollution prevention, remanufacturing, and alternative energy development.
Interact with the new digital exhibit on the B. Thomas Golisano Collection website.