RIT graduate students learn strategies for academic publishing
Graduate School writing retreat demystifies publishing process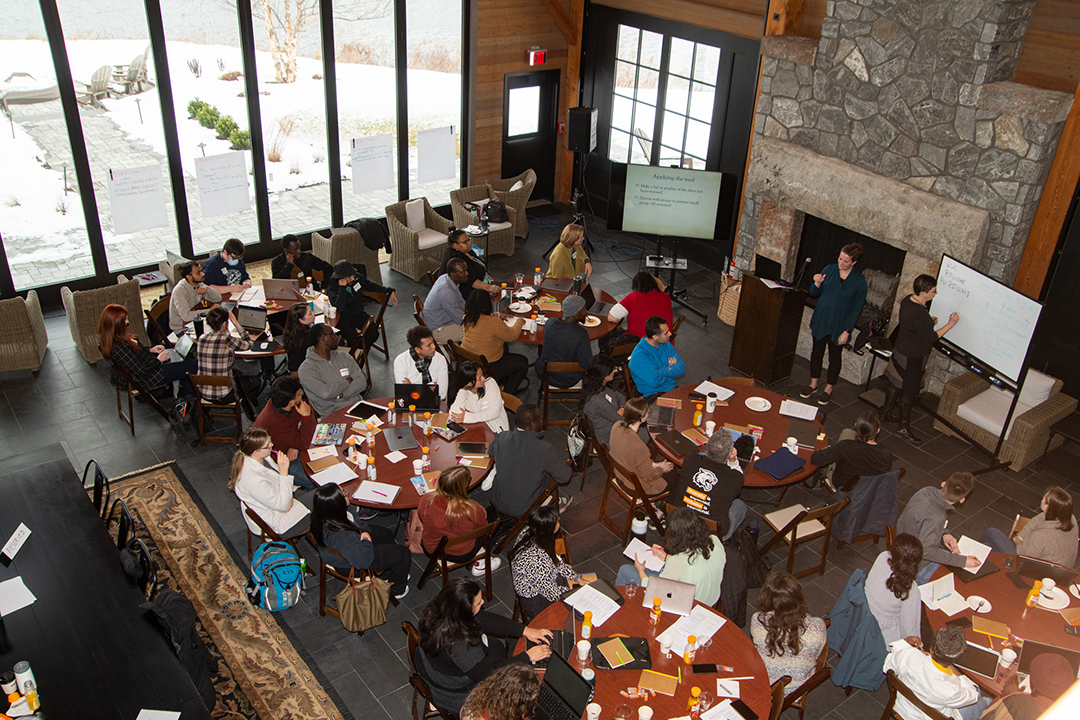 While the pressure to publish starts early in an academic's career, RIT doctoral student Israa Thiab has a strategy to get the work done without the anxiety. Thiab, a student in the Golisano Institute for Sustainability, is working on her first journal article, using techniques she learned at a writing retreat sponsored by RIT's Graduate School.
The workshop gave Thiab a new perspective on writing and publishing and practical tools to help her achieve her goals. "During the workshop, I was able to set up a preliminary daily schedule, which would ensure that I make incremental progress in writing," said Thiab, who is originally from Amman, Jordan. "This is important for me as I have an ambitious timeline to publishing my first paper."
Thiab was among the 55 RIT graduate students who attended the one-day program earlier this semester, "Writing for Publication: The Social Practices of Getting Published in Academic Journals," presented by Mary Jane Curry, associate professor at the University of Rochester's Warner Graduate School of Education and Human Development. The program was held at the Tait Preserve, the 177-acre property in Penfield, N.Y., gifted to RIT by Amy Leenhouts Tait and Robert C. Tait, Rochester natives and real estate entrepreneurs.
A leader in her field, Curry studies comparative academic publishing practices among scholars for whom English is an additional language. She is the co-author/-editor of several books, including An A to W of Academic Literacy: Key Concepts and Practices for Graduate and Teaching Academic Writing: A Toolkit for Higher Education.
The goal of academic publishing is to become part of the conversation in one's field and having key people read and cite one's research, Curry said.
"The most powerful motivator to publish is the belief that your research is worth sharing," Curry said.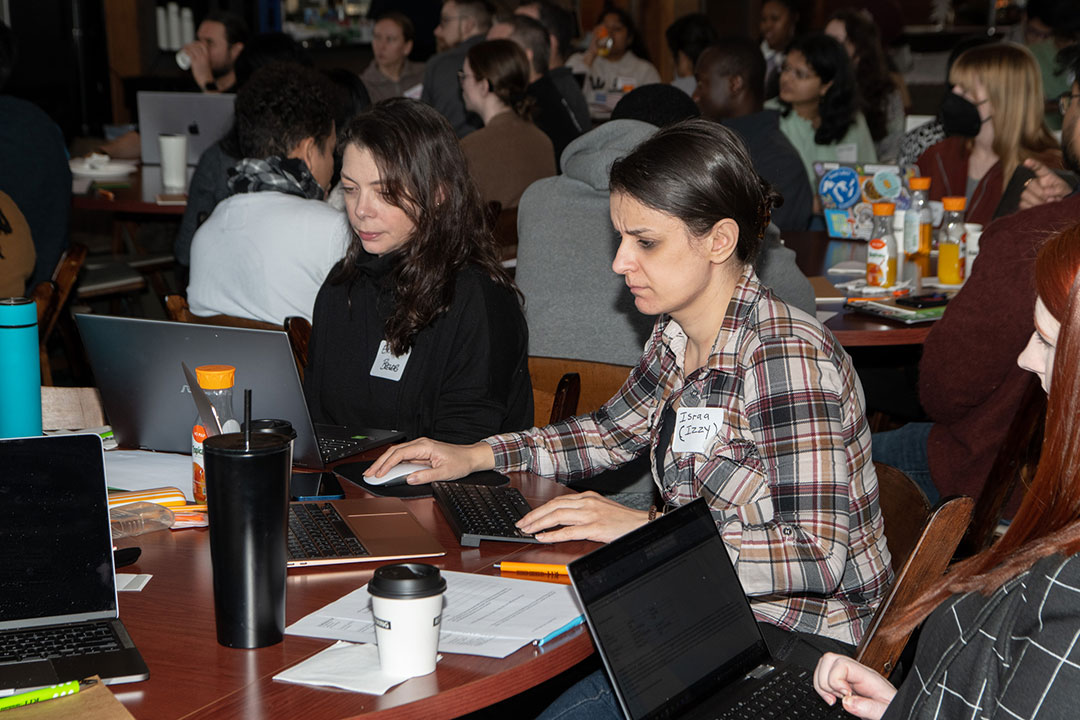 Christine Heusner
She shared practices and habits scholars cultivate that help them write, submit, revise, and publish—and move past inevitable rejection. Graduate students reflected on their publishing goals and learned about genres of academic publishing, ranging from scholarly to social media. Curry advised them never to post a manuscript before it's been accepted or inadvertently scoop a journal that has a first publication rule.
"Deadlines are your friend," Curry said. She encouraged students to create a productive writing habit by making and keeping a schedule to make incremental progress. She suggested having an accountability partner and warming up with free writing (writing without stopping for a short time) and brainstorming ideas.
Thiab, who expects to earn her Ph.D. in 2025, sees herself working in academia in the future and publishing will be essential to her career. Her Ph.D. program requires candidates to publish a first-authored paper in a recognized peer-reviewed scholarly journal and present a research paper at an international conference. Thiab's research focuses on the intersection between circular economy and entrepreneurship and publishing will help her facilitate "mainstreaming the circular economy across all industries."
Thiab would like to see the Graduate School offer additional workshops and "writing marathons" where students could come together and work. "For me, I find being around other people working helps improve my focus," she said.
Topics