The Center for Cybersecurity, housed in the B. Thomas Golisano College of Computing and Information Sciences (GCCIS), brings together a range of expertise from across RIT to understand and address real-world challenges in cybersecurity and to educate the next generation of cybersecurity experts.
The Center for Cybersecurity Lab is located in Louise Slaughter Hall (78) room 1430.
Goals and Objectives
The Goals and Objectives of the Center for Cybersecurity are to: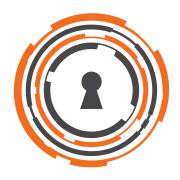 Reach out to industry and organizations to understand their cybersecurity needs, and partner with them to develop new projects and programs, such as the Security Assessment and Forensic Examination (SAFE) Lab.
Serve as a hub for faculty, researchers, and students from a range of programs across the RIT campus to engage on cybersecurity issues.
Develop and execute exciting new cybersecurity research projects that advance the state of the art and can help people and organizations get and stay ahead of their adversaries.
Create innovative cybersecurity technologies and help to transfer that technology into the real world by encouraging entrepreneurship and partnerships with industry and organizations.
Establish and promote RIT as a leader in cybersecurity.
Support the Golisano College of Computing and Information Sciences and RIT in their missions by helping to educate well-prepared students with knowledge and skills in cybersecurity.