Research Projects in Cybersecurity
Research in the Center for Cybersecurity is supported in part by these funded projects.
SIRA: Socio-Technical Approaches to Cybersecurity
Sponsor: RIT
Amount: $2,100,000
Period: June 2016 to May 2021
This project provides the initial funding to launch the Center and for six interdisciplinary seed projects.
PI's:
Defending Against Website Fingerprinting in Tor
Sponsor: NSF SaTC
Amount: $500,000 ($150,000 RIT share)
Period: Sep. 2016 to Aug. 2019
In this transitions to practice (TTP) project, RIT will work with the Tor Project to implement a new defense against traffic analysis attacks in the Tor system.
PI's:
NSF SFS: Preparing Crosscutting Cybersecurity Scholars
Sponsor: NSF
Amount: $3,549,663
Period: Jan. 2015-Dec. 2019
This project seeks to establish a new CyberCorps®: Scholarship for Service (SFS) program at the Rochester Institute of Technology (RIT) to prepare highly-qualified Cybersecurity professionals for entry into the federal, state, local, and tribal government workforce.
PI's:

Examining Industrial Control and IoT Devices
Sponsor: Eaton Corporation
Amount: $142,325
Period: Sept 2018 to Aug 2019
The goal of this project is to provide a cybersecurity assessment of industrial control and loT devices.
PI's: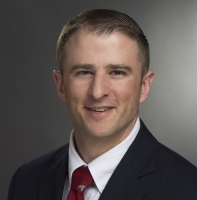 SaTC-EAGER: A Criminology-Based Simulation of Dynamic Adversarial Behavior in Cyberattacks
Sponsor: NSF SaTC
Amount: $149,611.00
Period: Sept 2017 to Aug 2019
Cybersecurity can use anticipatory or proactive defense measures based on adversarial behavior and decision making, which are currently downplayed in existing technical research. Imagine a criminological theory that captures the dynamics of cyber crime and a corresponding simulator to generate attack scenarios that adapts to ever changing and diverse cyber vulnerabilities, defense, and adversary tactics. This collaborative project between RIT (PI Yang) and Temple University (PI Rege) aims at developing and evaluating an integrated Dynamic Routine Activities Theory (DRAT) aided by Monte-Carlo simulation so as to understand adversarial attack trajectories impacted by the various intrinsic and extrinsic factors.
PI's: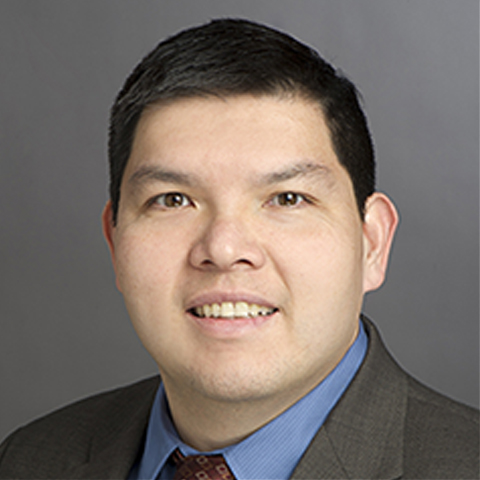 Cyber Attack Forecasting using Nonconventional Data
Sponsor: USAF/Leidos, Inc.
Amount: $499,479.00
Period: Aug 2016 to March 2019
The project aims at developing and testing new automated methods that forecast cyber-attacks before they happen using unconventional sensors and signals. The unconventional sensors leverage data not typically used in practice today for cybersecurity (at least not in the way the data was originally intended), and may not be directly related to the potential victims or exploits used of the forecasted attacks. PI Yang and Co-PI McConky from RIT is part of a multidisciplinary industry-academia team to research, develop, integrate and test a prototype solution with cyber attack forecast models and algorithms.
PI's: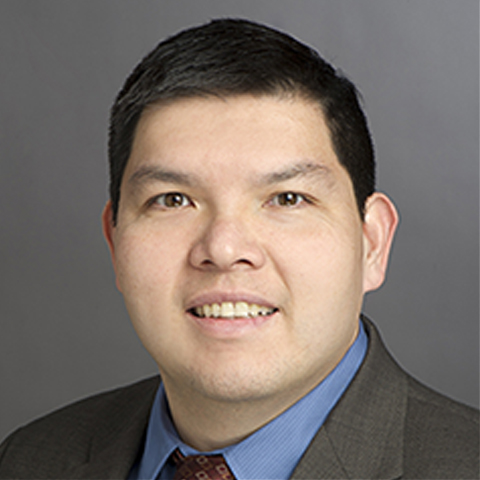 Security and Vulnerability Pentesting
Sponsor: VisualDx
Amount: $11,292.00
Period: June 2018-July 2018
SAFE lab will evaluate the extent to which a malicious agent could compromise VisaulDX customer data throught it's website.
PI's: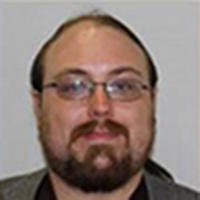 Sponsor: Department of Defense
Amount: $100,202
Period: Aug 2018- Aug 2019
This scholarship is provided to a undergraduate students via Information Assurance Scholarship Program sponsored by the Department of Defense.
PI's:
Examining Human Dimensions of Secure Coding
Sponsor: DARPA/Secure Decisions
Amount: $48,500.00
Period: Oct 2017 to July 2018
Vulnerable software affords external attackers an easy way of gaining access to critical DoD and commercial systems. The significant number of weaknesses (both quality and security) per application provides camouflage for insider threats to insert vulnerabilities without drawing attention. Current automated tools for detecting security-related weaknesses in source code suffer from both false negatives and false positives: for example, they fail to find all types of vulnerabilities (false negatives) and produce thousands of unactionable findings (false positives). Sifting through the findings of source code analyzers in search of true positives is time-consuming and is most efficient when guided by heuristics that prioritize where to search first. While manual code reviews can find weaknesses that the automated tools miss,1 manual reviews are resource-intensive and need to be targeted to the code that is likely to contain significant quality and security issues.
PI's:
Software Vulnerability Analysis Patterns
Sponsor: NSF/Ball State University
Amount: $160,000.00
Period: July 2017 to July 2019
Software defect data has long been used to drive improvement of the software development process. Knowledge of how security defects, which are referred to as vulnerabilities, are discovered and resolved can be used to guide development of more accurate software assurance tools. In the security community there have been two approaches in utilizing this knowledge. Several researchers have used this knowledge and developed a number of different techniques such as fuzzing, static and dynamic code verifiers to verify if code contains security vulnerabilities. Another group of researchers have attempted to use this knowledge, extract metrics and leverage data mining and statistical techniques to perform vulnerability analysis. In this proposal, we empirically compare and validate each of these techniques.
PI's: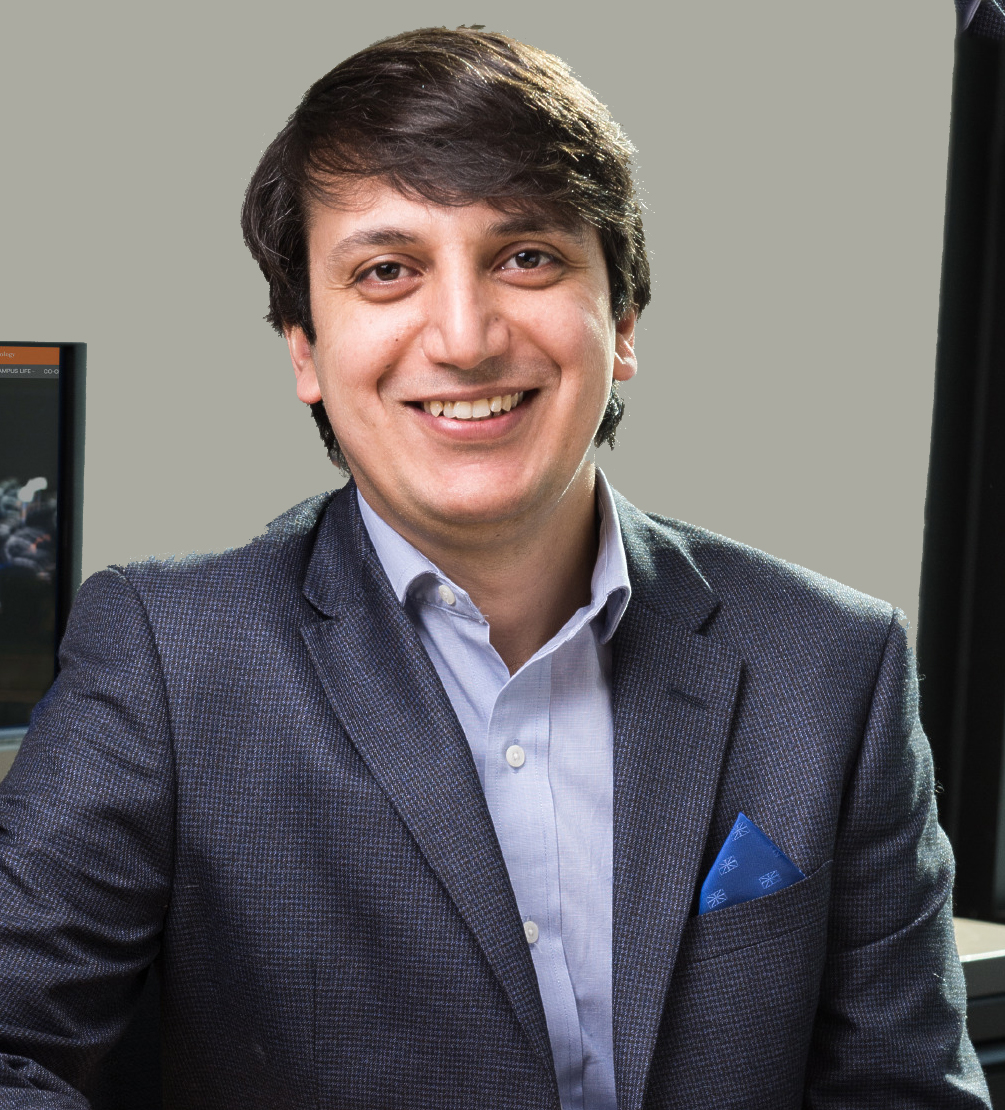 Data quality and security evaluation framework for mobile devices platform
Sponsor: NSF
Amount: $200,042.00
Period: Sept 2016 to Aug 2019
The project builds a proof-of-the-concept design, which will be used to develop, verify and promote a comprehensive methodology for data quality and cybersecurity (DQS) evaluation focusing on an integration of cybersecurity with other diverse metrics reflecting DQS, such as accuracy, reliability, timeliness, and safety into a single methodological and technological framework. The framework will include generic data structures and algorithms covering DQS evaluation. While the developed evaluation techniques will cover a wide range of data sources from cloud based data systems to embedded sensors, the framework's implementation will concentrate on using an ordinary user's owned mobile devices and Android based smartphones in particular. Its operation will be based on incorporating data and process provenance schemes along with the methods evaluating data and system accuracy, reliability and trustworthiness. Graph and game theories, machine learning, information and control theory, probability and fuzzy logic techniques will be employed.
PI's: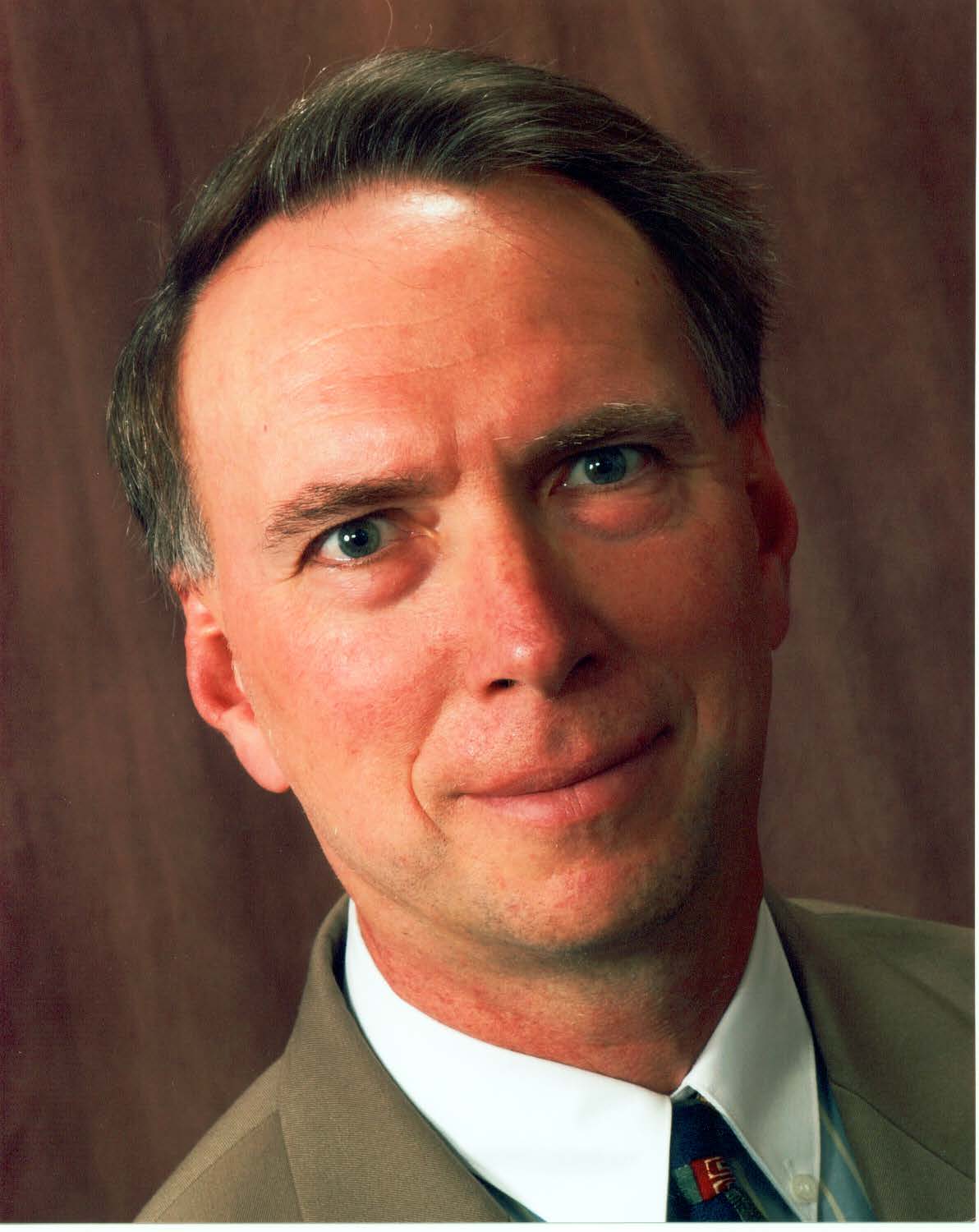 Automating Attack Strategy Recognition to Enhance Cyber Threat Prediction
Sponsor: NSF
Amount: $645,860.00
Period: Oct 2015 to Sept 2019
The Transition to Practice (TTP) option of the proposed Attack Strategy Synthesis and Ensemble Predictions of Threats (ASSERT) project will include software prototype development, deployment of ASSERT to test networks, and evaluation via a four-phase plan. The goal of this proposed optional effort is to demonstrate a robust use of ASSERT in real- world environments. In fact, the four-phase plan is to incrementally enhance the prototype in its ability to recognize attack strategies. The TTP option overlaps with the main Sa TC proposal in the last two years, and will begin with the algorithmic implementation of the semi-supervised learning framework and continue incorporating additional features and the ensemble prediction capability as they are developed.
PI's: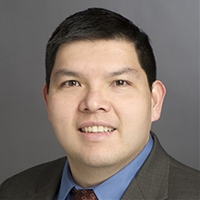 Developing Experiential Laboratories for Computing Accessibility Education
Sponsor: NSF
Amount: $299,994
Period: Oct 2018 to Sept 2021
Our collaborative effort with the National Technical Institute for the Deaf (NTID) will address the shortage of accessible software. We will develop a set of accessibility educational activities referred to as Accessibility Learning Labs (ALL), designed to educate and create awareness of accessibility needs for developers.
PI's: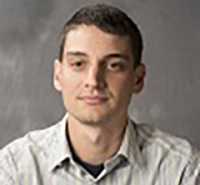 Characterizing Architectural Vulnerbilities
Sponsor: NSF
Amount: $439,135.00
Period: Oct 2018 to Sept 2021
 This project takes an empirical approach to study and characterize architectural vulnerabilities. In this project we identify the root causes of architectural vulnerabilities and their impact on software security, privacy and trustworthiness.
PI's: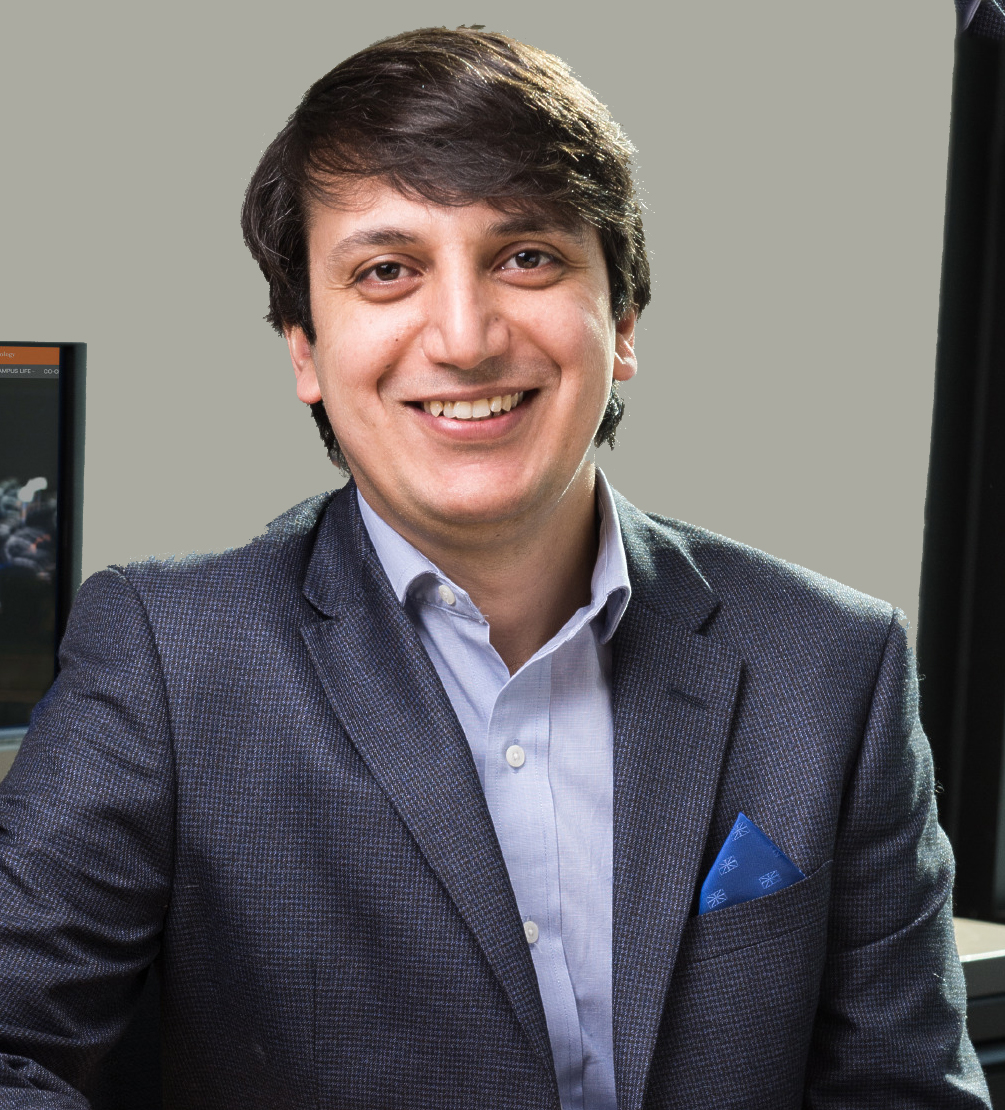 Adversarial ML in Traffic Analysis
Sponsor: NSF
Amount: $500,000
Period: Aug 2018 to July 2021
The goal of this project is to explore the new landscape of WF attacks and defenses in light of our recent findings with deep learning. A key aspect of the work is that we will leverage and build upon recent advances in adversarial machine learning and be the first to apply these new findings to the context of traffic analysis.
PI's:
Contructing a Community-WideSoftware Architecture Infrastructure
Sponsor: NSF
Amount: $374,238
Period: Sept 2018 to Aug 2021

The goal of this project is to develop the Software Architecture INstrument (SAIN), a first-of-its-kind integration framework for assembling architecture-related techniques and tools with the goal of enabling empirical research in this domain.
PI's: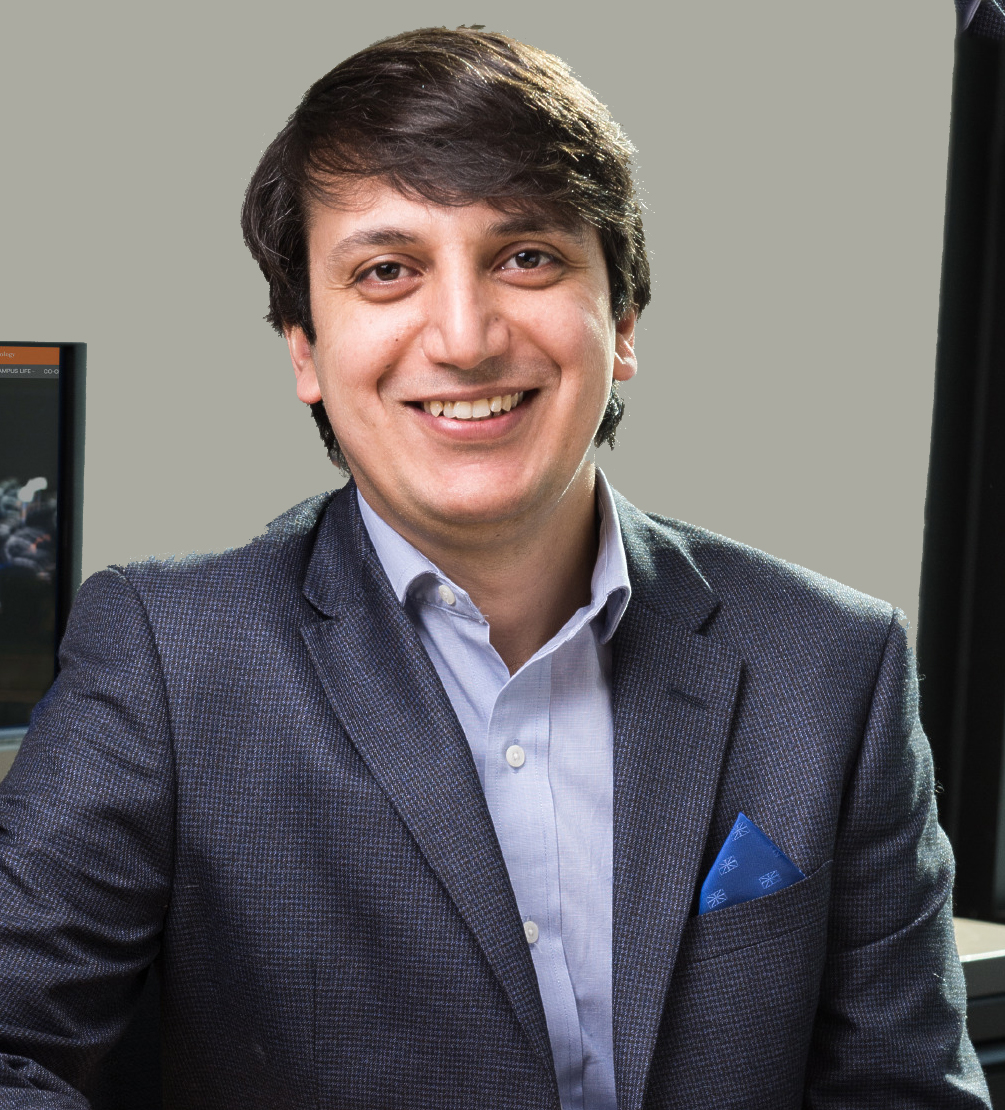 Security and vulnerability pentesting
Sponsor: Canandaigua City School District
Amount: $7,717
Period: July 2018 to Aug 2018
SAFE Lab will conduct a penetration test against Canandaigua Public Schools' network environment
PI's: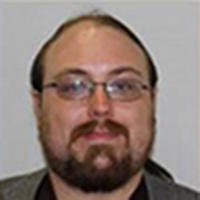 Security Lablet: Impact through Research, Scientific Methods, and Community Development
Sponsor: NSA/NCSU
Amount: $68,679
Period: April 2018 to Sept 2022
This project will be growing the science of cybersecurity by developing metrics to predict vulnerabilities.
PI's:
GenCyber @ RIT: Secure Web and Mobile Computing
Sponsor: NSA
Amount: $130,908
Period; May 2018 to May 2019
This project calls for GenCyber camps on the RIT campus in the summer of 2018 to address the national need of skilled cybersecurity professionals.
PI's:

Research Areas
The Center for Cybersecurity engages in a wide range of research activities that reach across disciplines. Our current areas of strength are:
Cryptography provides the foundation for many security and privacy tools. We explore fast and secure implementations in hardware for faster speeds that enable advanced applications, including powerful homomorphic encryption techniques.
Recent Topics:
Hardware implementations, side-channel attacks, and applied cryptography in the Internet of Things and in critical infrastructures.
Projects:
Harris, Inc.: Authenticated Encryption Customization, Army: Emerging side-channel resistant and resource-friendly elliptic curve algorithms and architectures, NIST: Design for Fault Attack Resiliency of Lightweight Cryptographic Architectures for Deeply-Embedded Systems, NIST: Efficient Algorithms and Architectures for Post-Quantum Cryptography, SIRA: Socio-Technical Approaches to Cybersecurity
Researchers:

There is a tremendous need for more and better-prepared cybersecurity professionals. We investigate how to best educate and train this growing part of the workforce.
Recent Topics:
Gamification in cybersecurity education, Pentesting competitions
Projects:
NSF Scholarships for Service (SFS): Cybersecurity as a Diverse Discipline, NSF DUE: Gamified Digital Forensics Course Modules for Undergraduates
Researchers:

Deployment of Security Technology
The latest advances in security technology do not benefit anyone if they are not adopted by individuals and companies. We examine how adoption decisions get made and how to influence these choices for improved outcomes.
Recent Topics:
Influence in social networks of companies on adoption, modeling users and decision making.
Projects:
NSF TWC: Small: Synthesizing Novel Attack Strategy for Predictive Cyber SA Transition to Practice Option, SIRA: Socio-Technical Approaches to Cybersecurity
Researchers:
Security and Privacy in Distributed Systems
Modern distributed systems are complex and difficult to secure. We use the latest techniques in modeling, experimentation, and design to address these challenges.
Recent Topics:
Internet of Things (IoT) security and privacy, end-user privacy in the power grid, robust and efficient anonymity systems, data security, mobile device security, Sybil resistance, forensics, censorship evasion, and covert channels.
Projects:
Data quality and security evaluation framework for mobile devices platform, SIRA: Socio-Technical Approaches to Cybersecurity, Defending Against Website Fingerprinting in Tor, Cyber Attack Forecasting using Nonconventional Data, TWC: Small: Synthesizing Novel Attack Strategy for Predictive Cyber SA Transition to Practice Option
Researchers:

Security tools are only beneficial if their users can leverage them correctly. Beyond typical usability challenges, usable security must overcome the fact that security is often not the primary goal of a typical user and that the user may not know much about security.
Recent Topics:
Modeling security professionals and tools to support them, studying how software development processes lead to security problems, tools to help software developers make more secure software, user authentication systems, and phishing.
Projects:
Socio-Technical Approaches to Cybersecurity
Researchers:
We are applying the latest advances in Big Data analytics to the problems of cybersecurity. Research efforts include predicting attacks based on unconventional data sources such as blogs, using data mining techniques to better understand software security issues, and applying NLP to explore the context surrounding the creation of security bugs to understand how to prevent them from happening.
Recent Topics:
Predictive situational awareness, understanding common architectural weaknesses in software systems, mining code repositories
Projects:
NSA: Science of Security Lablet: Growing the Science of Security Through Analytics, NSF: Common Architecture Weakness Enumerations (CAWE), NSF SaTC: TWC: Small: Synthesizing Novel Attack Strategy for Predictive Cyber SA Transition to Practice Option, IARPA: Cyber Attack Forecasting using Nonconventional Data, NSF: CI-P: Collaborative Research: Planning and Prototyping a Community-Wide Software Architecture Instrument, NSF ACI: Data quality and security evaluation framework for mobile devices platform
Researchers: