Why RIT Professor says Upcoming Visit by MSNBC Host Can Be a Lesson for All | December 2019
Newsletter December 2019
Why RIT Professor says Upcoming Visit by MSNBC Host Can Be a Lesson for All
Joy-Ann Reid on campus January 30th
Nickesia Gordon, associate professor, School of Communication at Rochester Institute of Technology is excited that Joy-Ann Reid is coming to campus.
Reid is an MSNBC political analyst and host of her own program 'AM Joy.'
She will be the keynote speaker January 30th as part of the Expressions of King's Legacy program. RIT plans the event each year in honor of slain civil rights leader Dr. Martin Luther King Jr. Reid's speech is entitled "We are the Change We Seek."
Gordon, who earned her doctoral degree in Communication and Culture, is looking forward to the visit for a number of reasons.
She teaches a gender and communications course. Much of her research centers on communications and gender, race and nationality. She feels Reid's appearance here is an important one campus wide.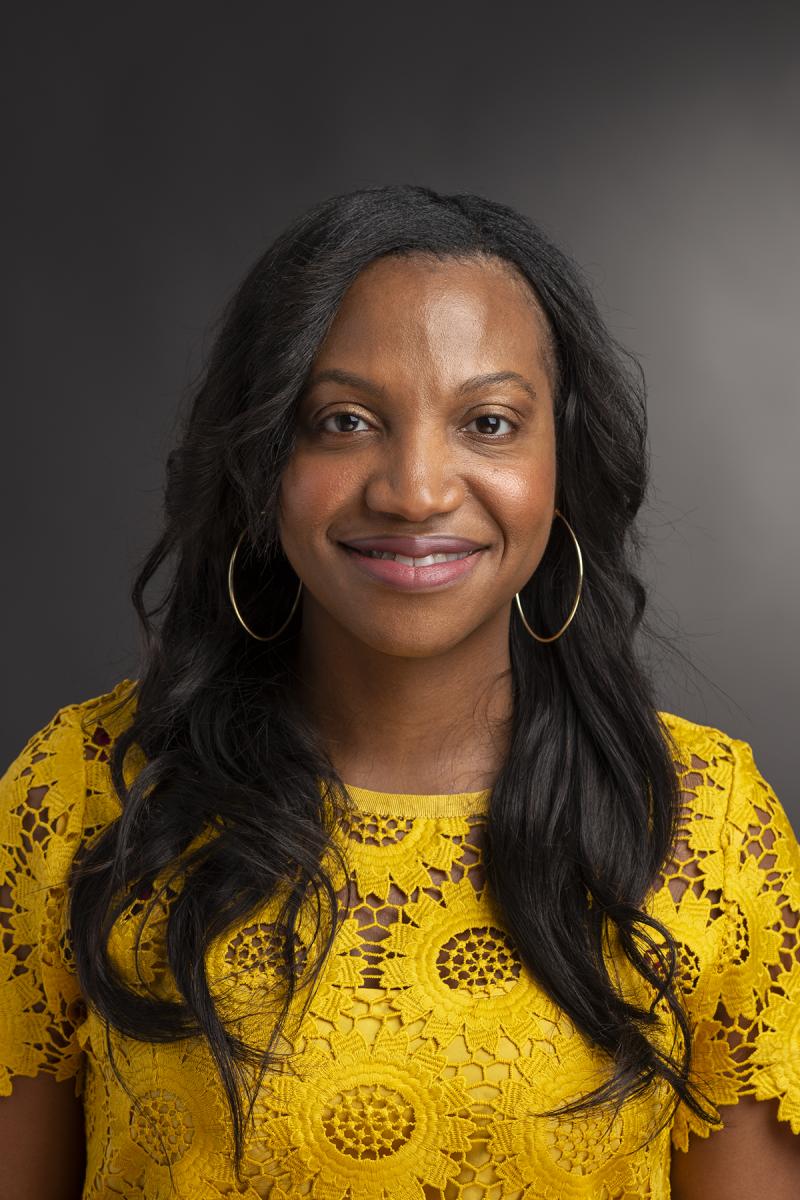 "She represents African American female success. Her presence also sends an affirming message about the value/importance of female leadership, especially in traditionally male dominated spaces," says Gordon.
Gordon also points out the importance of Reid's platform on MSNBC. Reid addresses current issues and much of it these days is about the polarization in America and a widening political divide, some of it running along racial lines.
Gordon says by having that platform, Reid is in a unique position to help bridge the gaps.
"It's an opportunity for both sides to have a dialogue, to have hard conversations at a time when fake news seems to proliferate."
Reid's visibility on a national level is very important when you look at the number of people of color in newsrooms across the country. According to a report "The Status of Women of Color in the U.S. News Media 2018" from the Women's Media Center, women of color make up:
7.95 percent of U.S. print newsroom staff
12.6 percent of local TV news staff and
6.2 percent of local radio staff
"Reid is a good representative. Voices in newsrooms need to be diverse and offer diverse opinions. Just as our population is diverse, we need adequate and fair representation.
We jeopardize our democracy if we don't have it," says Gordon.
Gordon says Reid's visit presents an opportunity for us to learn from, and more about each other. She hopes students will seize the moment.
"It's important to empower female students and students of color. It gives them a chance to see what is possible and what can be a reality, that all one needs is an opportunity."
For more information and to register for the 38th Expressions of King's Legacy program January 30th, please visit us here.