RIT-Rochester Prep High School: The Partnership Continues | September 2019
Newsletter September 2019
RIT-Rochester Prep High School: The Partnership Continues
The partnership between RIT and Rochester Prep High School (RPHS) enters its sixth year of operation this fall. Conceived and funded by RIT trustee Ron Zarrella, the unique arrangement between RIT and this public urban charter school just gets better and better.
The goal of RPHS is simple: college graduation for 100% of its students. Long committed to Rochester K-12 education, Zarrella recognized that a university like RIT could contribute to the achievement of this goal by developing programming familiarizing high school students with college. The academics at RPHS are exemplary, but great high school courses and great teachers don't always guarantee college success, especially for students with little familiarity with the college experience.
The two schools have collaborated in the design of programs that bridge high school and college, introducing RPHS students to a wide range of skills and habits that will contribute to their college success, including best study habits, best classroom habits, understanding of official and unofficial college vocabulary.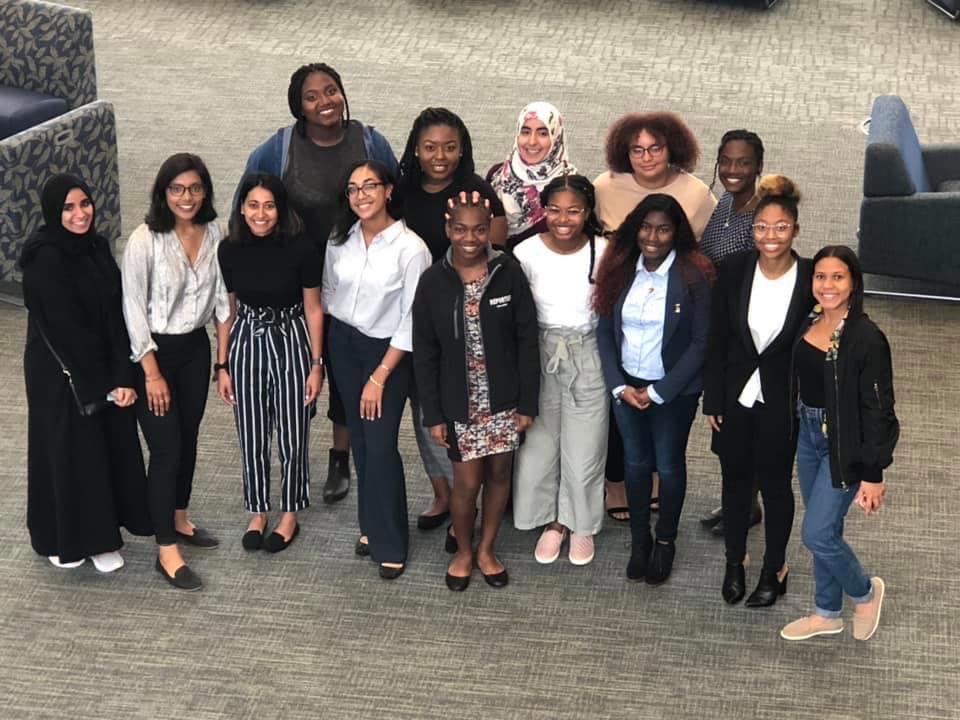 So beginning in 9th grade, RPHS students visit the RIT campus multiple times a year. As they progress through the grades, their college experiences become more focused and challenging, culminating in a final "capstone course" that eligible RPHS seniors take at RIT during the fall semester of their senior year. In these courses, the RPHS students are subject to the same expectations as college students; they get to practice being college students. Whether among RIT students in an existing RIT or in a smaller independent study course, the RPHS capstone students work closely with RIT professors on a research topic of interest to them; at the end of the semester, they produce a polished oral and visual presentation of the semester's work at the annual Capstone Showcase.
Recent presentations have focused on experimental computer game development; interdisciplinary investigation into Rochester's brownfields (chemistry and sociology); investigations in antibiotic resistance. Two years ago, students Ismael Cortes and Justice Marbury, who were in the Photojournalism capstone, interviewed Mayor Lovely Warren on her views regarding the development of Parcel 5. Last year, three RPHS seniors co-authored and published a scientific paper with RIT Professor André Hudson.
This year, we are running five capstone courses:
Civic and Community Engagement (Sociology): Professor Makini Beck
Microbiology: Professor André Hudson
Introduction to Photojournalism: Professor Josh Meltzer
Computer Game Development: Professor Ian Schreiber
Introduction to the Health Care Field: Professor Laurence Sugarman
The exact date of the 2020 Capstone Showcase hasn't yet been set, but it will take place sometime in February. Keep an eye on your calendars so you don't miss this remarkable event.