Bruce Smith retires as director of RIT's microsystems engineering doctoral program
Alumnus, innovator, and entrepreneur remains connected to RIT as emeritus distinguished professor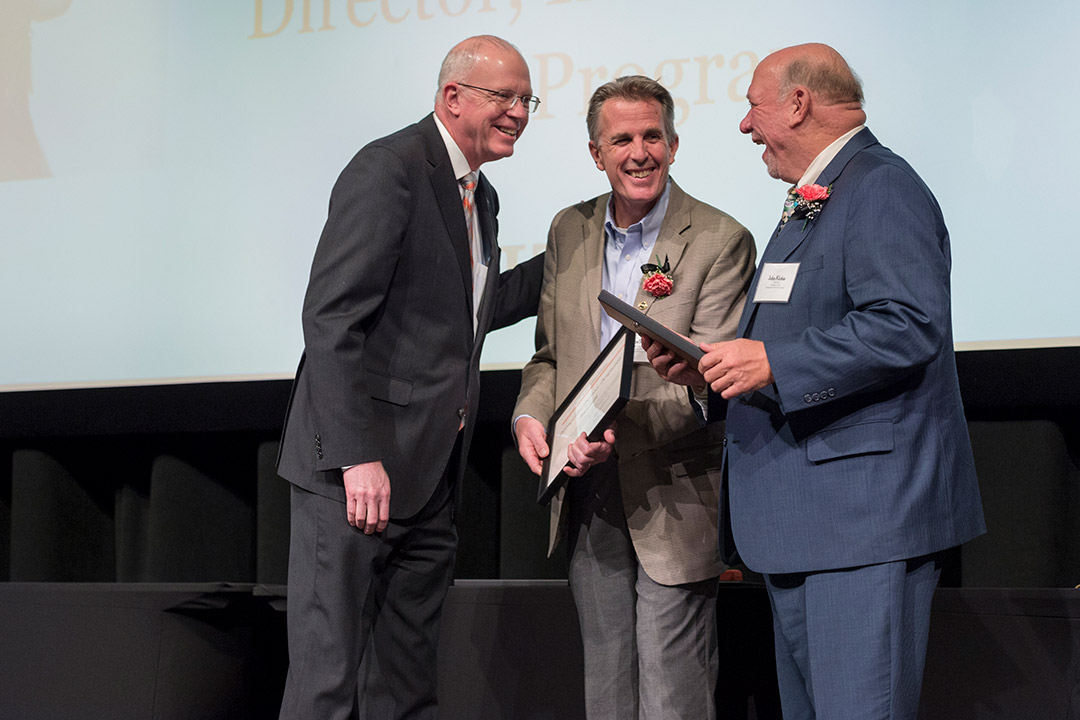 Researcher. Distinguished Alumnus. Mentor. Innovator. These are only a few of the descriptors for Professor Bruce Smith who has made a career of innovations in nanolithography—the process of etching complex patterns on semiconductors—and in preparing a long line of graduates for work in organizations around the globe.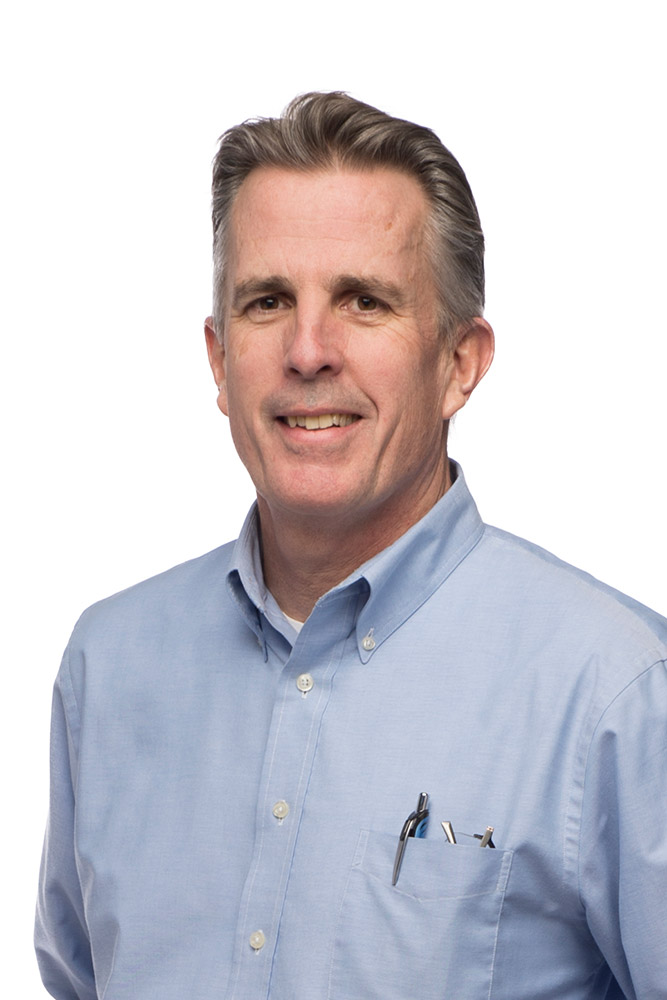 Celebrating 35 years as a faculty member, his retirement from RIT's Kate Gleason College of Engineering is a significant milestone that comes after many years of collaborating with leading semiconductor groups around the world, including Siemens Mentor Graphics, and the microelectronics consortium IMEC located in Leuven, Belgium. For more than 20 years, Smith participated as a faculty-researcher with IMEC and provided his microsystems engineering doctoral students with opportunities to intern with the international organization.
Smith has been recognized by multiple professional organizations with designations as a Fellow, Inventor of the Year, and Visiting Professor at national and international research laboratories. In 2013, he was inducted into RIT's Innovation Hall of Fame. His awards for teaching, mentoring, and leadership include recognition as one of RIT's first Distinguished Faculty, as an RIT Trustee Scholar, as well as a SPIE Research Mentor. One of his books about nanolithography is now in its third printing and he has multiple patents in his name for semiconductor lithography inventions. His work has become the go-to resource for innovations in nanolithography, placing him on Stanford University's prestigious list of the top 2 percent of scientists in the world.
One of Smith's accomplishments was the establishment of a Siemens Mentor Graphics IMEC internship, an 18-month experience with the European consortium where doctoral students work on state-of-the-art nanolithography and nanomaterials research. In 2000, he did a year-long sabbatical with IMEC, exploring new technologies to extend optical nanolithography and Moore's Law. This later led to the creation of the RIT-Siemens-IMEC partnership and the doctoral student internship program, where students carry out hands-on research with semiconductor companies from around the world. The program celebrated its 20th year in 2023. Since the first student, Neil Lafferty, went in 2003, 13 of Smith's students have traveled and worked at IMEC.
With such a distinguished past, Smith is still looking to the future as an exciting one for the growing semiconductor industry—and for students. Smith recently talked about his plans for retirement and microelectronics at RIT, not only on his work but the success of his students.
What was it about the teaching experience and the microelectronic engineering students you've worked with?
I've enjoyed teaching students in this unique engineering program the things that are really going to be important to them, and I've taken pride in them learning just what those things are. It's also about teaching classes in a way that the students enjoy, both for undergraduate and graduate students. The undergraduate microelectronic engineering students that go on to graduate school are often some of the very best students in our college. It's been a lot of fun.
What would you say are some of your best accomplishments?
It is the success of the students. I've had nearly 35 years of research funding for students, which started before the IMEC program—and have seen the success of undergraduates and graduates that have had full careers. And as I transition from full time at RIT, I think most would say that you judge the success of your academic career based on the students you have had, and the impact they have made.
What are your plans after retirement?
My plan is to continue to teach. I'm fortunate to have been named as an Emeritus Distinguished Professor starting in September. I'll be teaching some classes in KGCOE as an adjunct faculty member. There are some big opportunities in the semiconductor field that are developing over the next few years, and I've started to become involved in different aspects. I'll continue to learn and continue to relay and communicate those things to students. So, I don't really see things for me changing dramatically, just spending less time at it.
Topics