Computer engineering student runs for charity
The Boston Marathon is Aidan Hyman's latest fundraising effort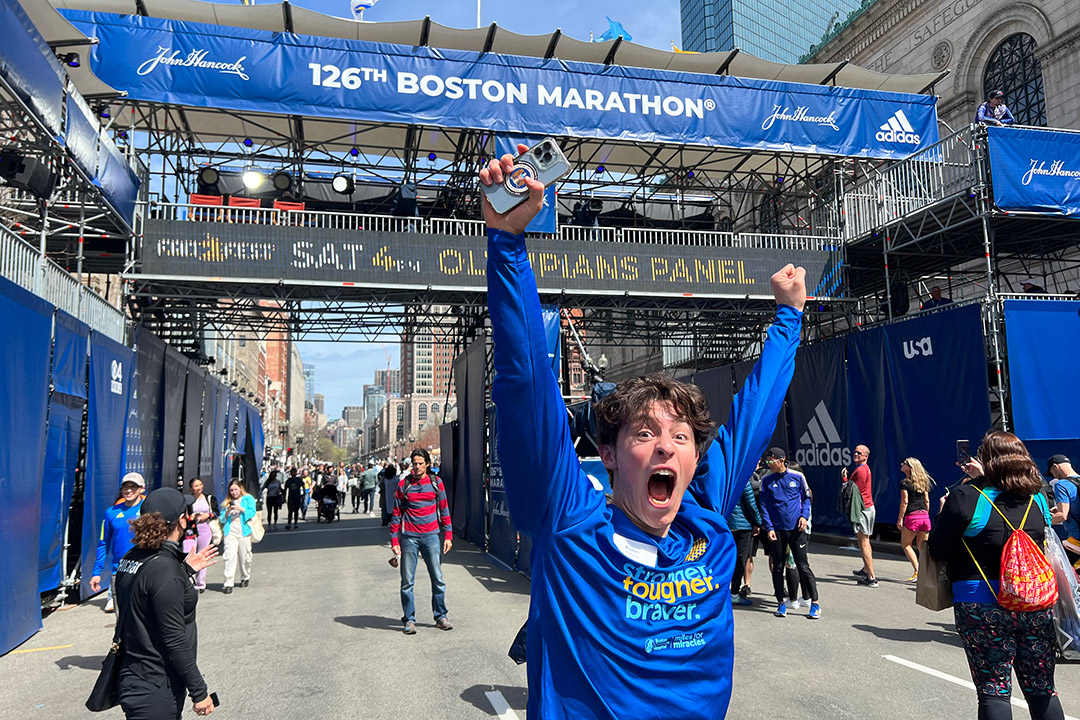 First-year computer engineering student Aidan Hyman ran his sixth marathon on April 18 in Boston. Originally from Los Angeles, Hyman has run marathons to raise money for research on a variety of life-threatening conditions. His efforts at the Boston Marathon raised money for the Boston Children's Hospital.
How did you get involved with the Boston Children's Hospital?
Running down the streets of sunny Sherman Oaks, Calif., with a grin on my face from ear to ear, I felt like nothing could stop me. I had found my passion for running and a sense of community on my high school's cross country team. 
Watching the news headlines of "Local boy runs to repay Boston Children's for his successful heart surgery" or "Father runs Boston Marathon with handicapped son" every April, I saw real-life superheroes pushing their bodies to the limit. I told myself I would run Boston one day with wide eyes and that same ear-to-ear grin. 
Knowing that my passion could actually make a difference—even save a life—I knew I not only wanted to run, but I also had a duty to. After contacting all of my previous charity coordinators and past teammates, I finally worked my way into the applicant pool for the Boston Marathon. I dropped the phone when I was told, "you're in." Since then, I haven't missed a day of training. I ran for Boston Children's Hospital because every life matters. Boston Children's welcomes kids whose families can't afford health care—more than any other hospital in Massachusetts. I am 19 years old, and I love to run. I want the kids at Boston Children's to have the same opportunities in life I've had. I run so that the kids of Boston Children's can too.
Have you run other marathons for charity?
The Boston Marathon will be my sixth marathon and my first of the six major world marathons. When I was first approached by a fundraising coordinator at the American Cancer Society to run the 2019 Los Angeles Marathon, I saw how powerful marathons were. I've also run for Team TMF, an organization that raises money for Alzheimer's, dementia, and Parkinson's research, three years in a row. Whatever community I find myself in, East Coast to West Coast, be it Rochester or Los Angeles, I want to give my community members a chance to feel the joy I get from running.
Every marathon I have been to has had families, firefighters, teachers, and police lining the course with signs and food. I have been supported through the Los Angeles Marathon, The Rochester Flower City Half, and The Sun Valley Idaho Run Revel Race Series, and in turn, I can run for those same people supporting me through their loved one's ailments. It's genuinely a beautiful cycle.
How do you balance your time between school and training for this marathon?
Juggling 60-plus miles a week of training and an engineering course load is difficult. Of course, running 80 or more laps in the same indoor tracks for months in the negative degree weather of a Rochester winter was challenging, especially when the only time I could fit long runs in was late at night. 
The more I was challenged or pushed, the more I thought about the kids I was helping. I would not have been successful in my training if it weren't for my four Miles for Miracles team coaches, who were excellent guides through this process. 
The key to my time management, three different calendars, and diet regime was my motivation to help Boston Children's patients. I am proud to be on the Miles for Miracles team and so thankful for my professors who accommodated my flights to Boston for training, my friends who brought me ice when I couldn't walk, and my family who offered me words of encouragement.
For you, what is the most rewarding part of supporting charity?
"We can do hard things" – Glennon Doyle. Running tens of miles is daunting and brutal, but it is also the most rewarding. When I run, I know that I am not the only one working hard, pushing myself to the brink of collapse for a community and people I care about. As my favorite author Doyle put it, I am joyous that I can help "carry the hard so we can all live a little bit lighter and braver, more free, and less alone."
Learn more on Hyman's Miles for Miracles website.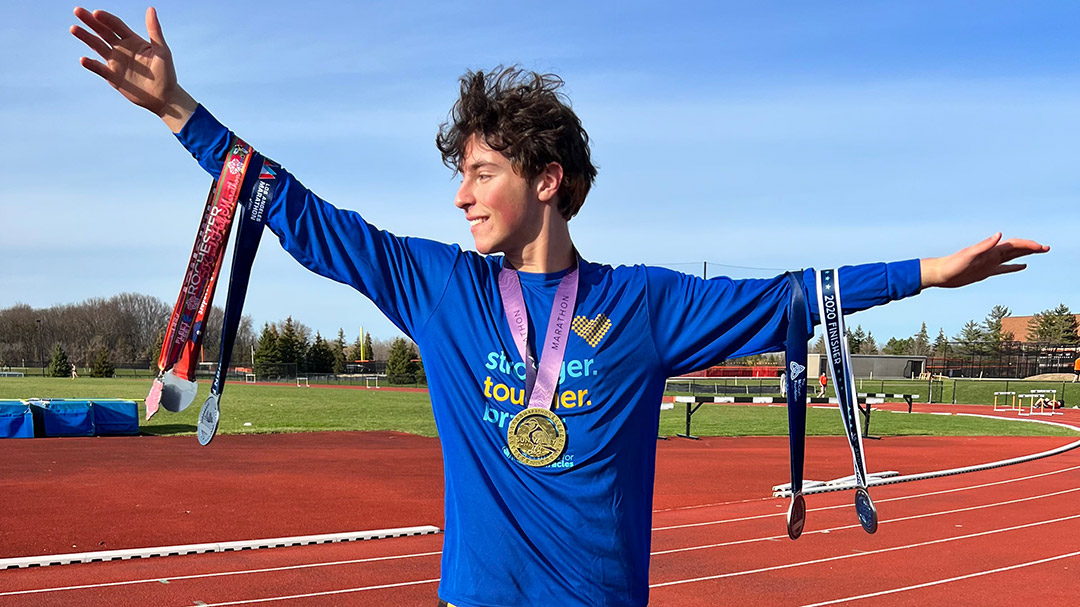 Nathan Armstrong