The SHED welcomes first classes Aug. 28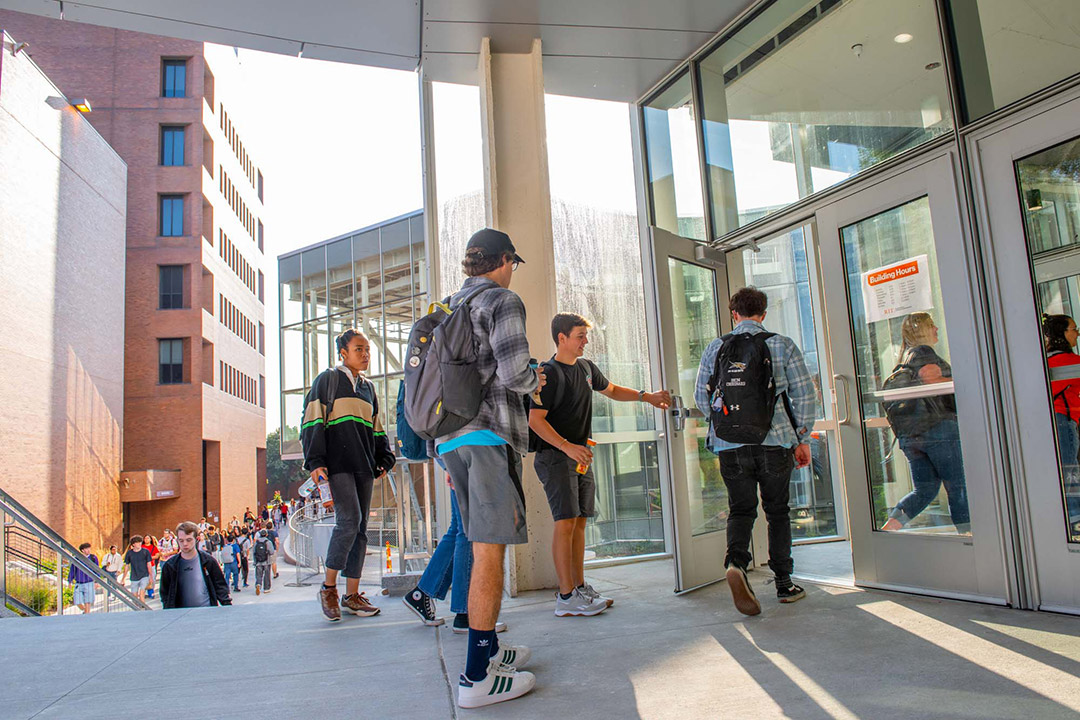 The Student Hall for Exploration and Development (SHED) welcomed students, faculty, and staff into its teaching and learning spaces Aug. 28. Other parts of the SHED require further work with a goal of completion around mid-semester.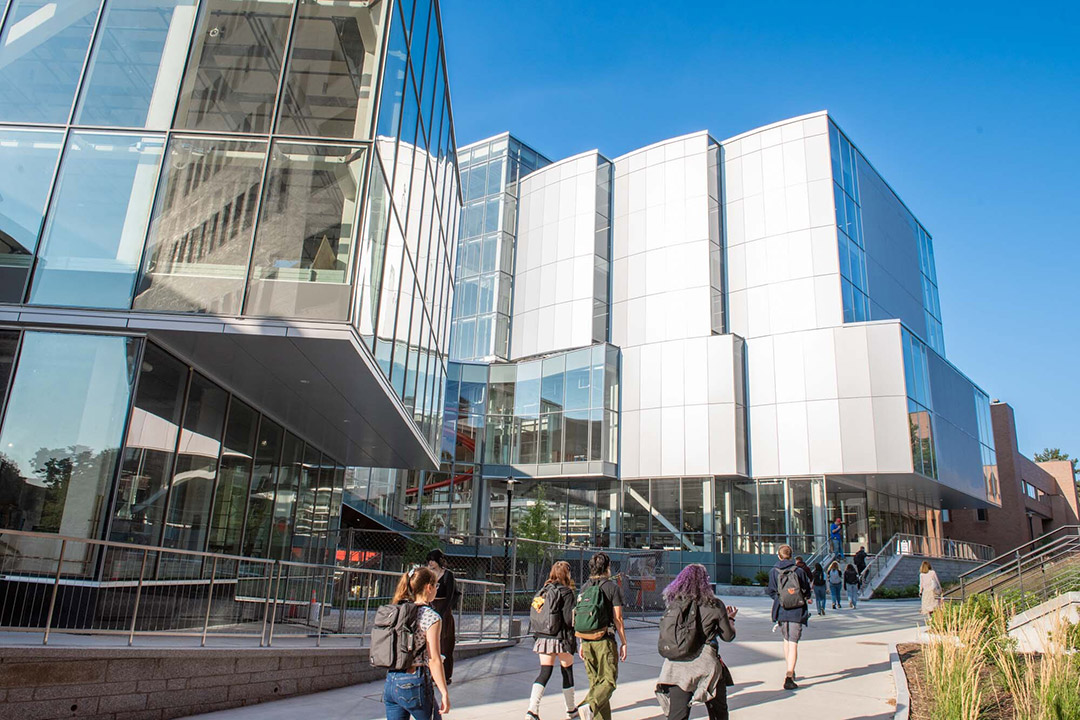 Scott Hamilton/RIT
The SHED is the largest project since the Henrietta campus opened in 1968. Construction began during the COVID-19 pandemic in summer 2020.
The SHED includes five new active learning classrooms alongside the newly renovated Wallace Library with its 22 new classrooms.
All classroom areas in the SHED and Wallace, except for the tiered classroom, SHED 3350, began holding classes Monday. Faculty and students scheduled in SHED 3350 are shifting to the BETA room in Slaughter Hall while the finishing touches are put on the tiered classroom. Those affected have been notified.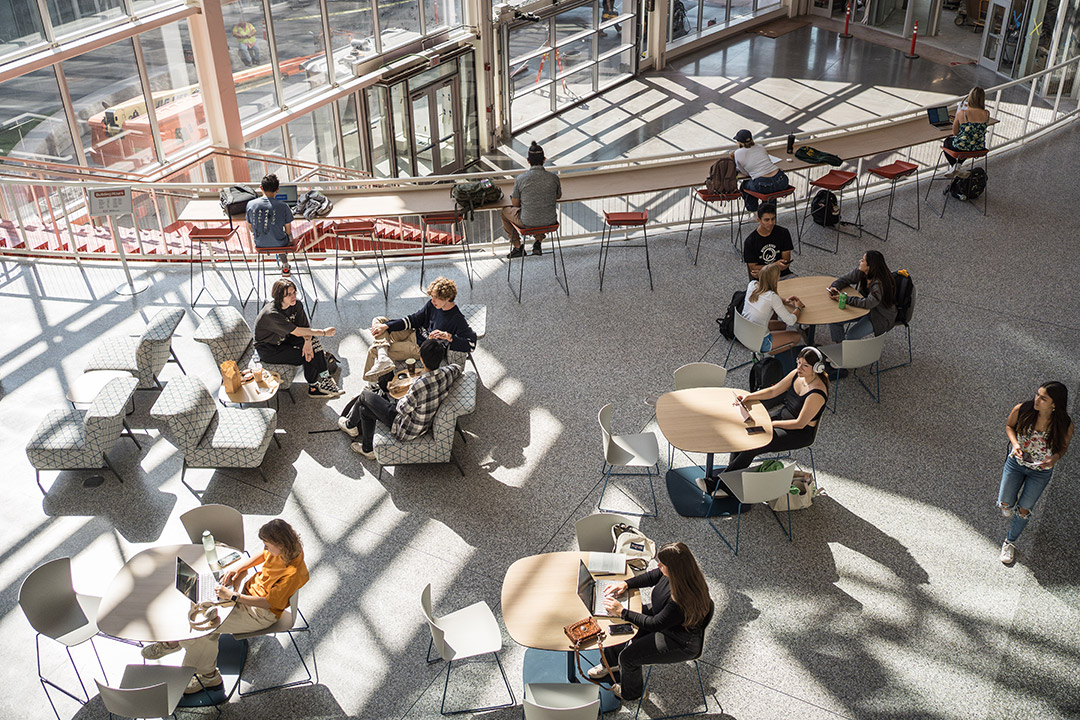 Traci Westcott/RIT
In addition to the classrooms, the SHED will also house new makerspaces, studios, and performing arts facilities. Some of these areas are still a work in progress. Workers are completing the Sklarsky Glassbox Theater, practice rooms, Makerspaces on the A Level, as well as the Dance Studio and Music Instruction Studio.
Nearly 70 different RIT student teams and clubs have been allocated space in the SHED. Those groups will get more details soon about moving in.
Temporary hours to support teaching and learning spaces for the SHED are 7:30 a.m. to 8 p.m. Monday through Friday. The SHED is closed on Saturdays and Sundays. Full hours of operation will begin mid-semester.
More details are coming soon about a planned community open house for the SHED. An official ribbon cutting and dedication will be during Brick City Homecoming and Family Weekend.
Topics