Inspiring and supporting female engineering technology students
Inspiring and supporting female engineering technology students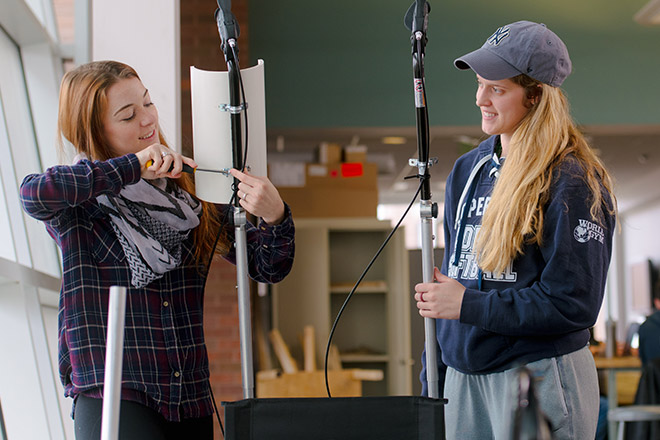 Women in Technology (WIT) was established in 2003 to provide female engineering technology students the opportunity to connect with each other outside the classroom through their shared passion for technology. WIT also works to help increase the number of female graduates of our engineering technology programs, as well as the packaging science programs.
WIT offers women in science and technology-based majors at RIT a wide range of opportunities and supportive resources.
Administered through the College of Engineering Technology, WIT provides a supportive, vibrant and fun environment by hosting various events and activities focused on professional and personal growth and development. Activities vary from special events for incoming freshmen, community outreach, and community-building activities (socials and team-building events) to workshops to enhance professional growth and development such as networking and business skill development, dressing for success, and résumé writing workshops.
With the added bonus of a supportive alumnae network in place, WIT also provides opportunities for its members to meet with dynamic women to learn more about the job search process, co-op, and permanent employment experiences as well as the most current industry trends. 
To help foster the next generation of engineering technology students, WIT also reaches out to students in K-12 to encourage young girls to be inquisitive and curious while exploring the many exciting career options available in the science and technology fields through Girl Scout Technology Days and RIT's Soaring into STEM Fair. Additionally, WIT hosts an "Overnight Immersion Program" each spring for students who are interested in our programs and have been accepted to RIT. It provided them with the opportunity to spend the night on campus. It is hosted by a current WIT student, and experience first-hand all that RIT and the College of Engineering Technology have to offer.