Faculty, students go north of the border for graphic communications conference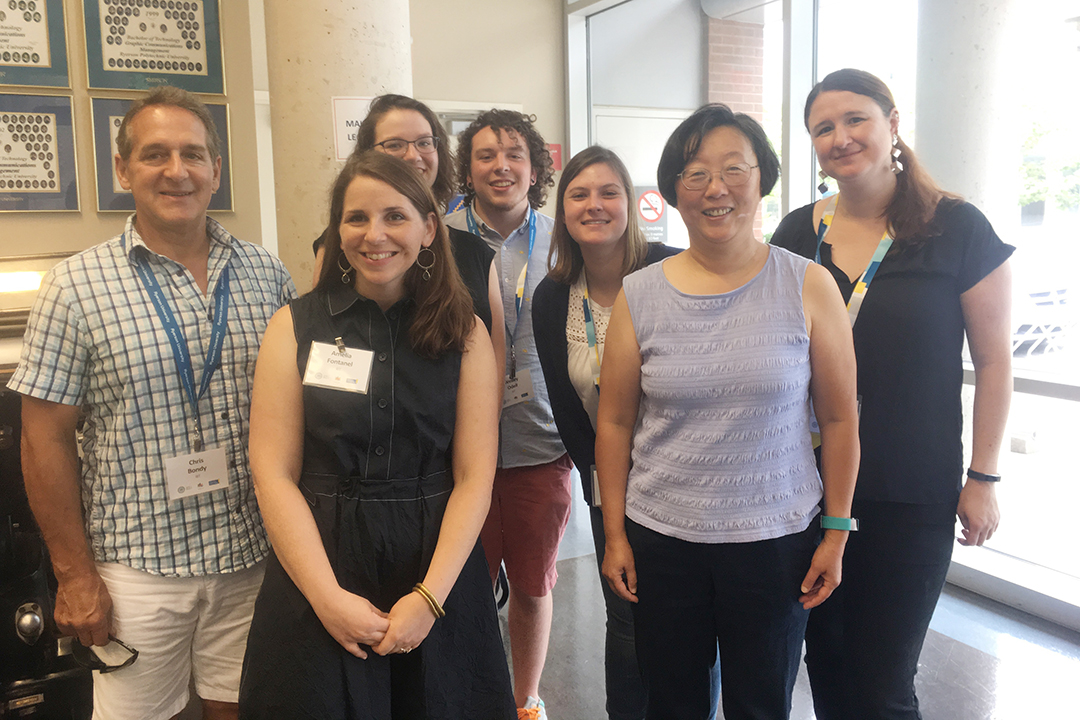 This past summer, students and faculty in Rochester Institute of Technology's School of Media Sciences attended the annual Graphic Communications Education Association (GCEA) conference in Toronto. 
This year's theme was Women in Print. The conference was an opportunity to bring educators and students together for five days of seminars, presentations and networking.
School of Media Sciences faculty Christine Heusner and Shu Chang attended to present about the Smart Textiles course at RIT. The course also brought students from different disciplines on campus together. In addition to having students from STEM and visual arts, the students helped lead and used each other as resources.
GCEA also gave three School of Media Sciences students, Hannah Mulford, Wesley Odell and Emma Strongin, the opportunity to present alongside students from Cal Poly. They spoke about their experience running a marketing campaign to advertise the conference. Mulford, Odell and Strongin completed this campaign as part of an independent study led by Gannett Endowed Professor Chris Bondy.
The students were also given the opportunity to work with Jay Bluthardt and Dawn Nye of Konica Minolta.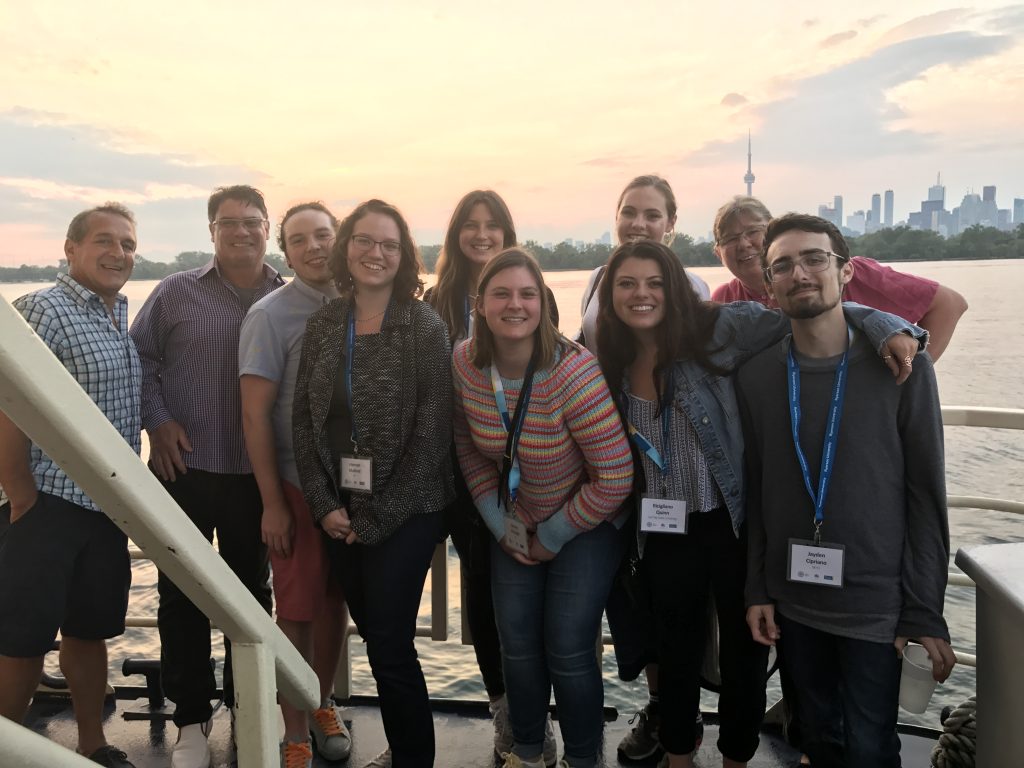 Topics