Packaging Science: Food Packaging and Distribution
Packaging Science research focuses on a range of societal challenges including sustainability, food safety, and supply chain security.
This research area addresses the need to develop and adopt sustainable packaging solutions, the explosion of e-commerce and the associated demands on packaging, and the continued growth of the fresh-organic food product category (where the elimination of preservatives necessitates increased packaging barrier performance).
We also study the development of innovative materials and production techniques that can transform the electronics packaging, food, and medical/pharmaceutical packaging industries, concerns for food safety and supply chain security driven by product recalls and counterfeit consumer goods, and the demand for product/package serialization. We investigate the continued need for seamless integration of packaging materials, advanced processing, product safety, embedded electronic tracking, electronic counterfeiting measures, and automated handling.
Facilities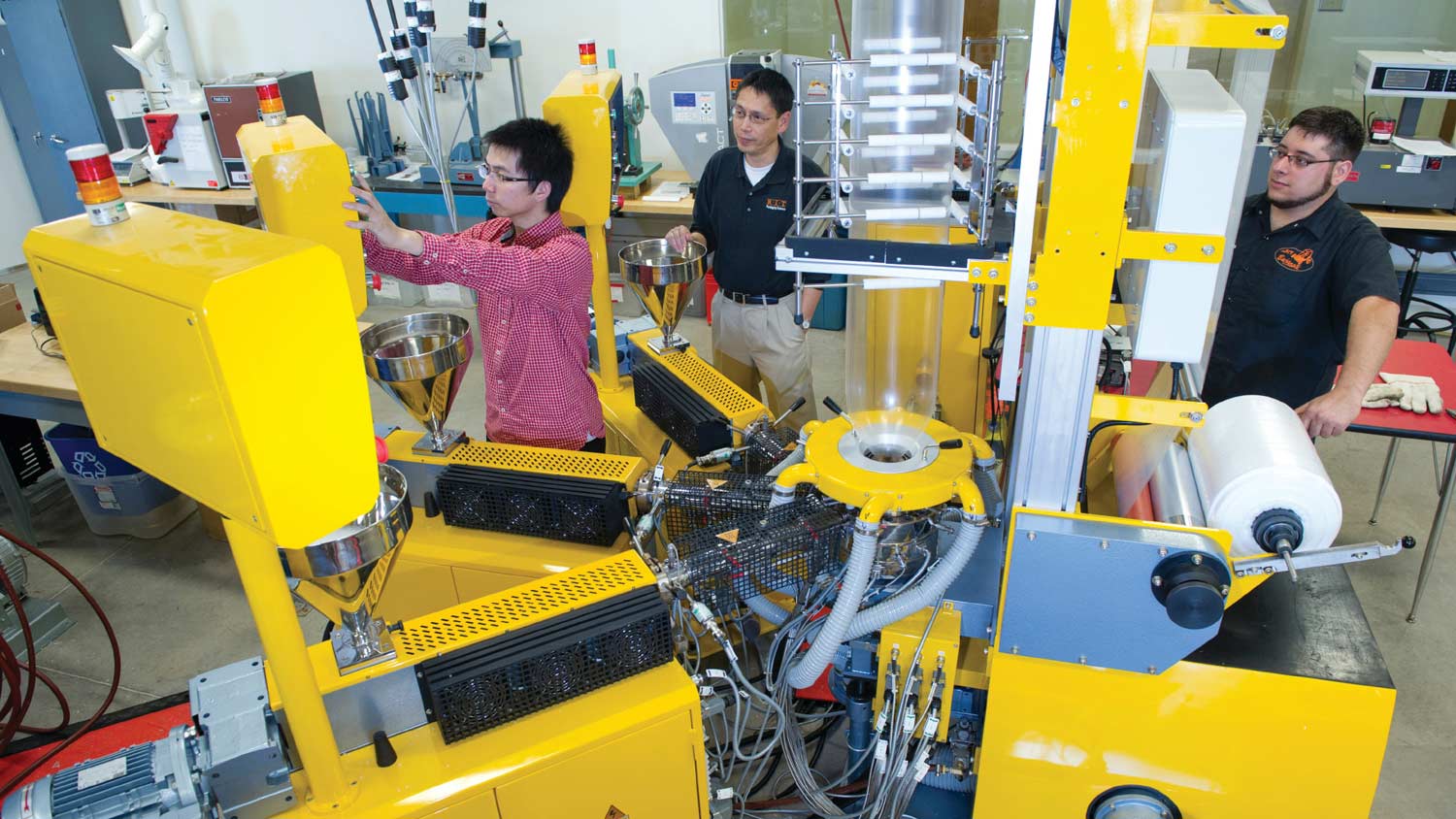 American Packaging Corporation Center for Packaging Innovation
This laboratory is a teaching laboratory, a production laboratory and a research laboratory all in one. It employs upper level students involved in, primarily, plastics and innovative packaging research, but it also is used for teaching the engineering concepts needed in plastics materials testing.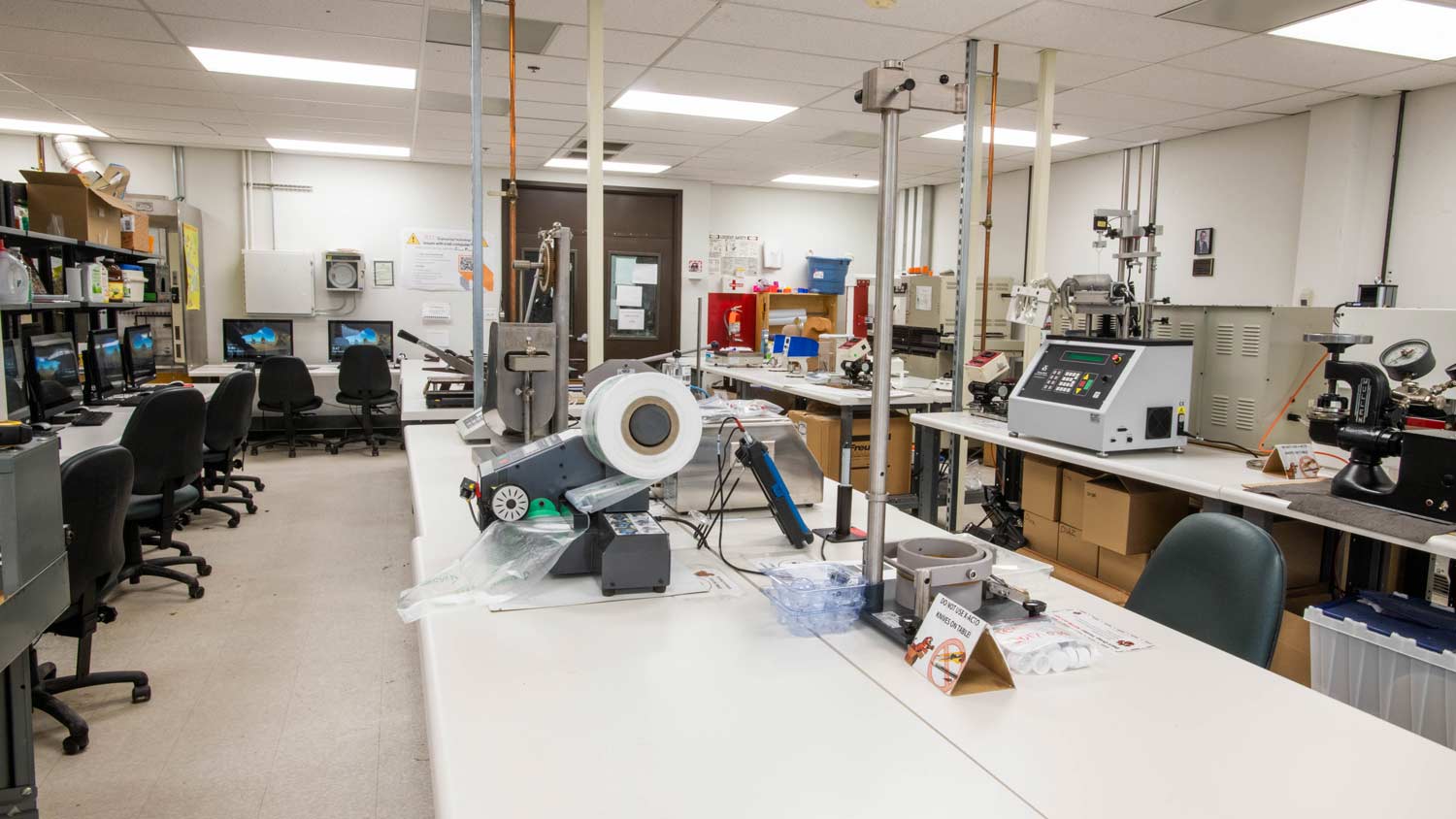 Packaging Materials Lab
The RIT Packaging Materials laboratory is an academic laboratory used by students as a resource for understanding material properties, the equipment and material found in the lab allows students to conduct an array of material property testing along with equipment to prototype packages. Some of the equipment located in the Materials Laboratory is calibrated and available for material property testing for a vast range of clients.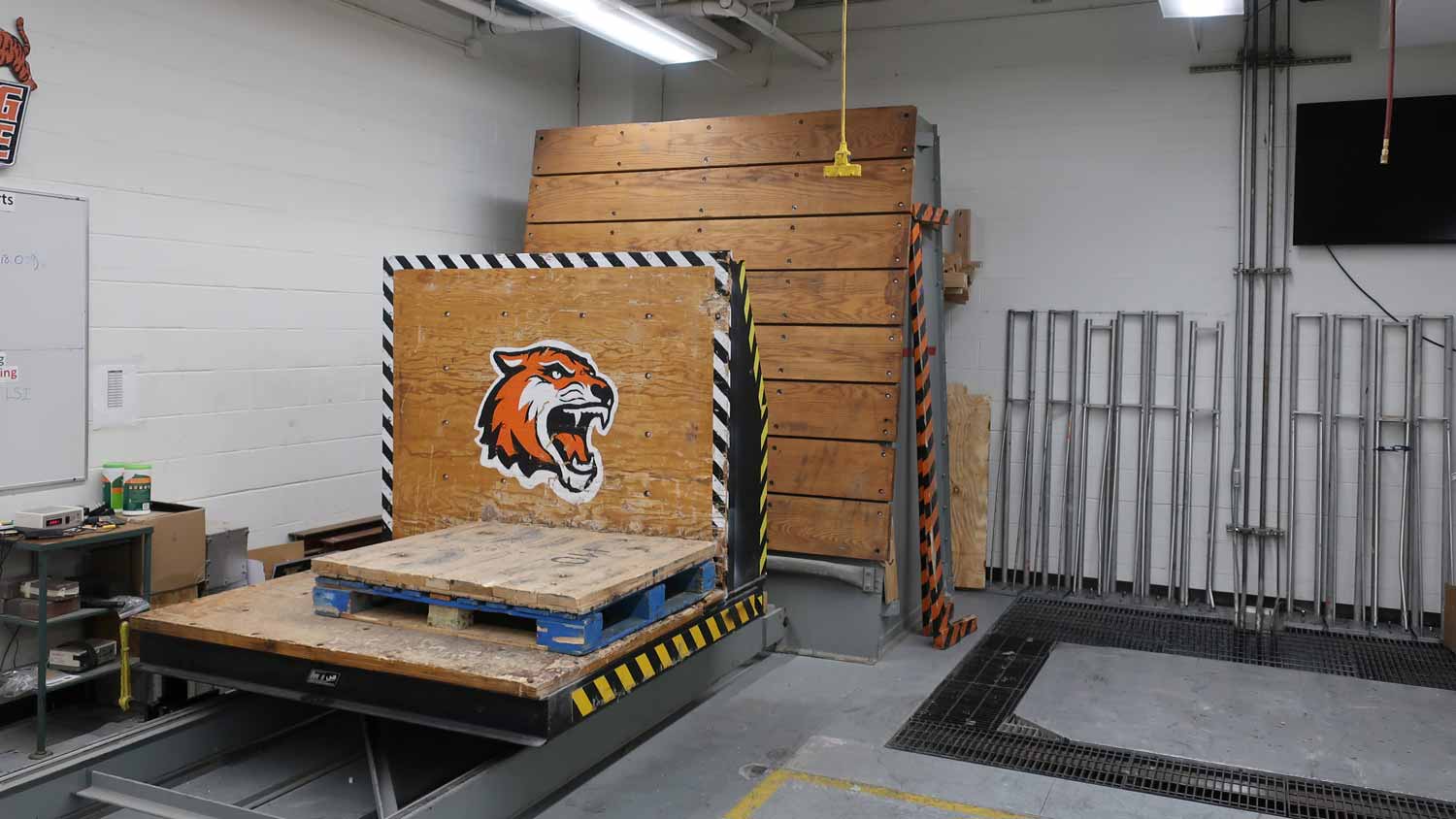 Packaging Science Dynamics Lab
The Packaging Dynamics Lab is a certified International Safe Transit Association Lab, equipped to conduct distribution evaluation in accordance with ISTA and ASTM testing procedures. The Dynamics lab features equipment for simulated distribution analysis such as vibration, shock, and compression. A wide variety of standard and customized evaluations for clients from across industry are conducted in addition to being an academic resource for students evaluating their own designs and projects. Activities for Dynamics for Protective Packaging, Packaging for Distribution, Distribution Systems and Advanced Packaging Dynamics happen in this laboratory.