Robotics, Automation, and Advanced Manufacturing
Consumer electronics need to be proven robust, reliable, and able to be manufactured without defects.
Manufacturers need to ensure that the materials they bring to market will meet industry needs. To complicate things, electronic devices are becoming smaller, through challenges often described as "miniaturization." Circuit boards are smaller and devices are more densely packed with smaller components. Along with the complications that come with shrinking the size of electronic consumer devices is the need to ensure that these devices can hold up in harsh conditions.  
Researchers in this area work to juggle and optimize all three of these consumer device realities through research in Advanced Materials Evaluation, Advanced Manufacturing Process Development, and extensive Reliability testing. College of Engineering technology facilities have the capability to test electronic assemblies in a wide range of stressful conditions as part of their qualification assessments.
Facilities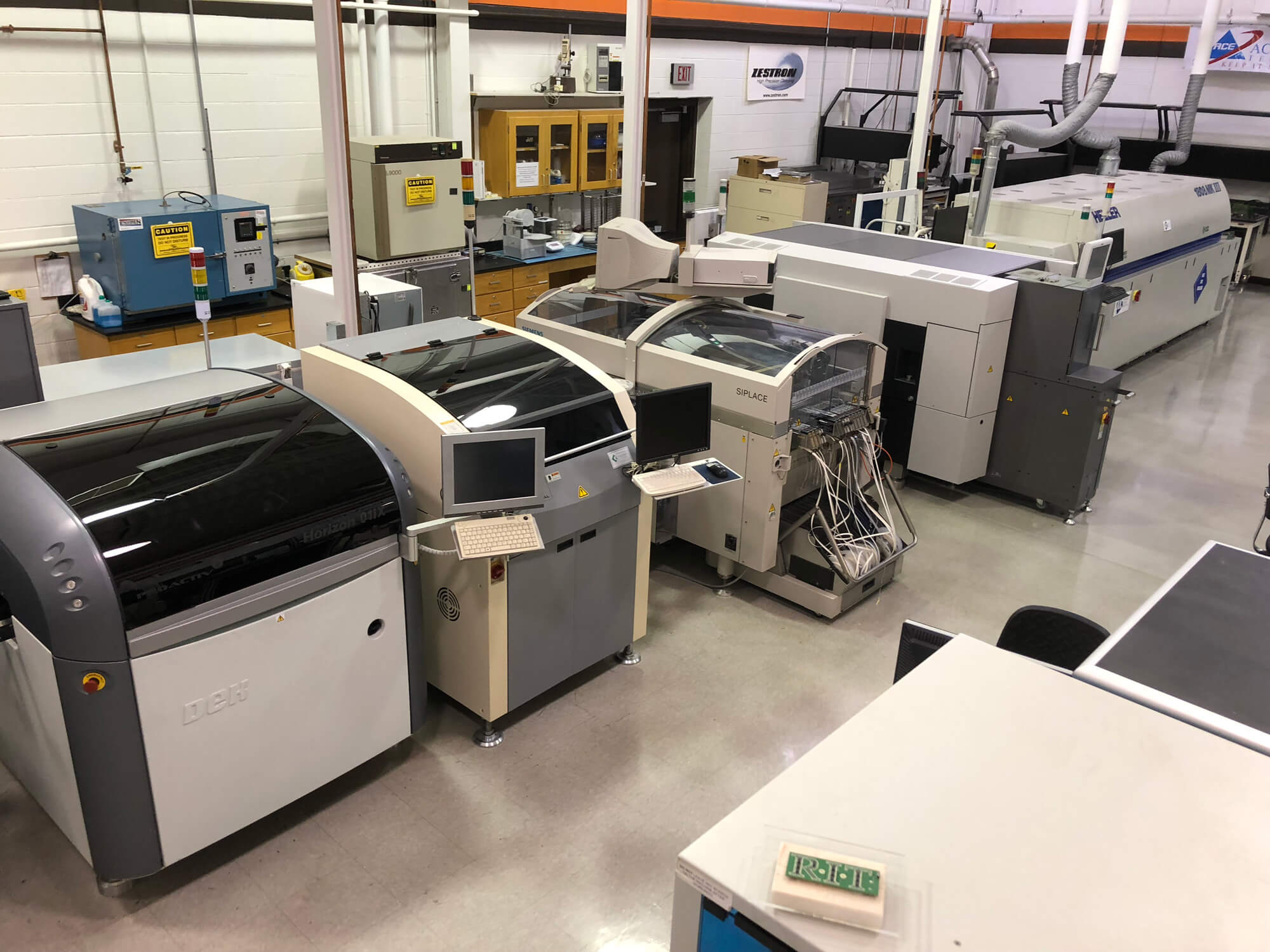 Center for Electronics Manufacturing and Assembly (CEMA)
CEMA offers state of the art laboratories to its students. These facilities are packed with the latest technologies allowing students to go above and beyond their imagination in fulfilling their experimental needs. Additionally, CEMA's philosophy entails a hands-on approach. This allows for CEMA's students to be prepared for industry standard challenges.
CEMA is equipped with state-of-the-art facilities capable of producing prototype assemblies and providing board design, manufacturing, inspection, testing and rework services.