Numerous summer construction projects planned at RIT
New buildings, expansions, and renovations slated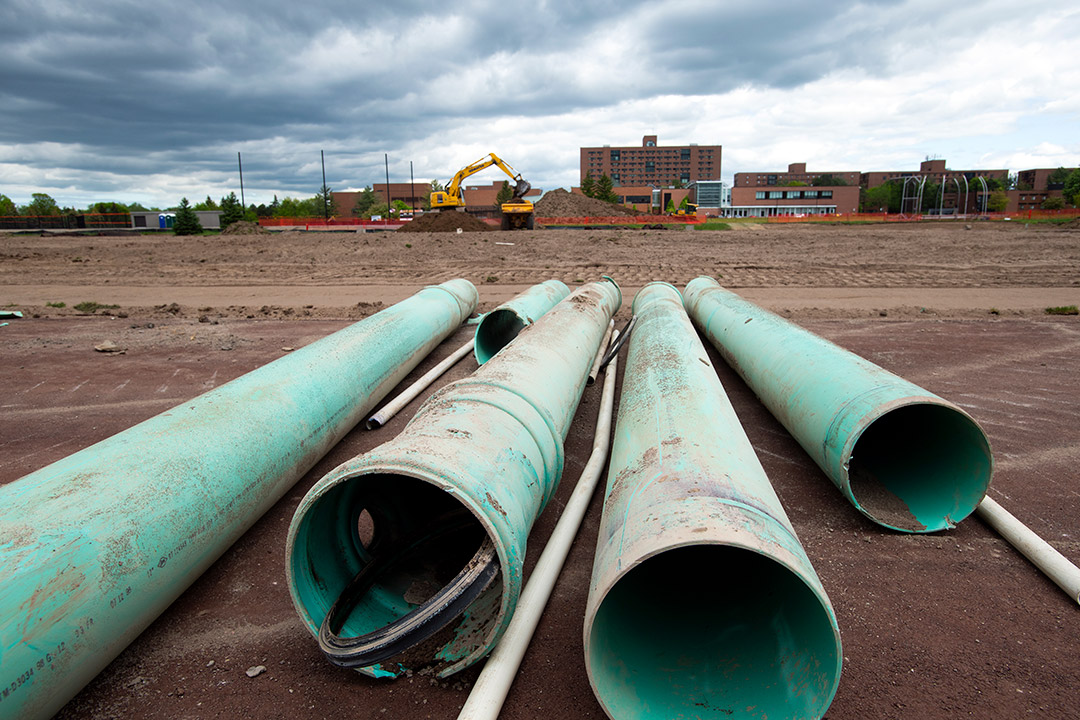 Although facilities at Rochester Institute of Technology are continuously being built, maintained, and upgraded, summer is prime time for major projects, as the weather is more cooperative for outdoor work, and fewer people are inconvenienced between semesters, said John Moore, assistant vice president for facilities management services at RIT.
From steel beams added to the RIT skyline to new fencing to mark the start of projects, here's a rundown of what you might see on campus this summer:
The SHED: Construction continues on the largest individual project on the RIT campus, the Student Hall for Exploration and Development, scheduled to be completed in the fall of 2023. The Quarter Mile walkway next to it will be closed between Eastman Hall and the Wallace Library. Detours will be posted through or around Eastman and the Student Alumni Union. The walkway is scheduled to open again when students return in August. Read the latest on the SHED construction and surrounding areas >
Max Lowenthal Hall: An addition is being built, scheduled for completion in January 2024, that will nearly double the size of Saunders College of Business. The building will include a lecture hall, graduate student research space, and a large event/board meeting facility. This project will allow for the expansion of business programs.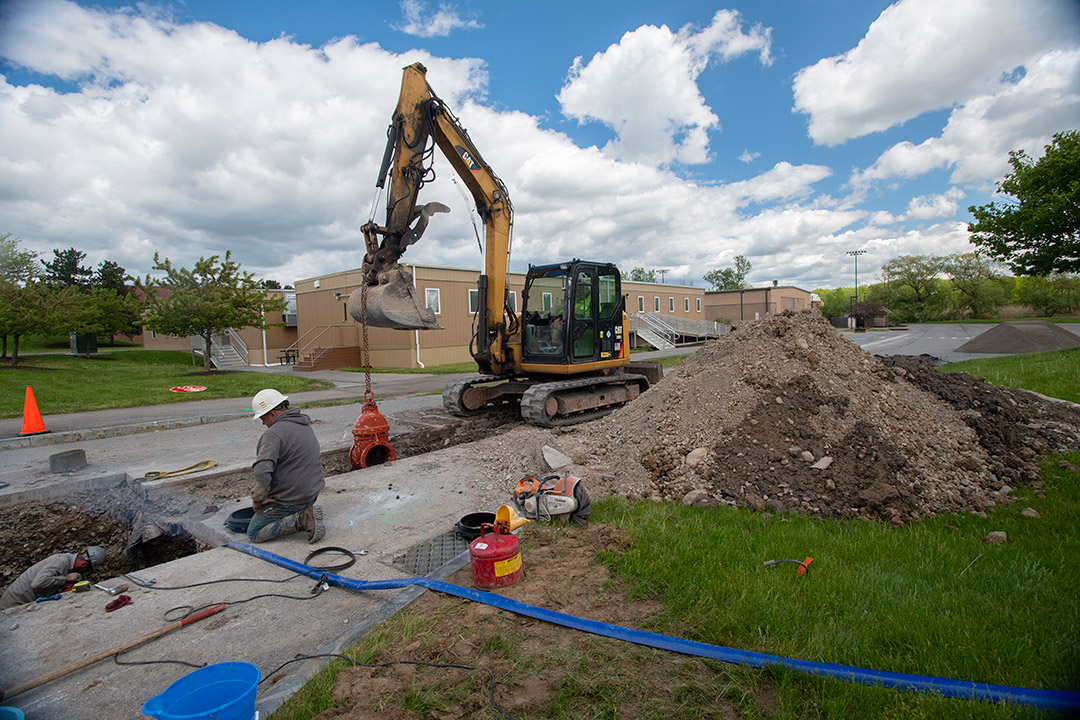 A. Sue Weisler
Brown Hall: Renovations continue, turning the building into research space. Completion is expected this fall.
Frances Baker Hall A&B: Renovations are being made to this residence hall building to add air conditioning and minor hallway and ceiling modifications, paint and lighting, and a facelift for bathrooms. Work will be completed before students arrive in August.
Performing Arts Theater: The first phase of the new Performing Arts Theater, which includes a 750-seat theater and a massive, restored pipe organ, begins in June. It will be located next to the J Lot, west of Institute Hall. The first phase is expected to be completed in January 2024.
Stadium Field: Artificial turf will be added this summer with lights and stadium seating added this summer or fall depending on when supplies arrive. This will be used for lacrosse and soccer games, and some night games under the lights are scheduled.
Gannett Hall: Renovations are being made for new classroom labs and space starting this summer and fall for the School of Film and Animation.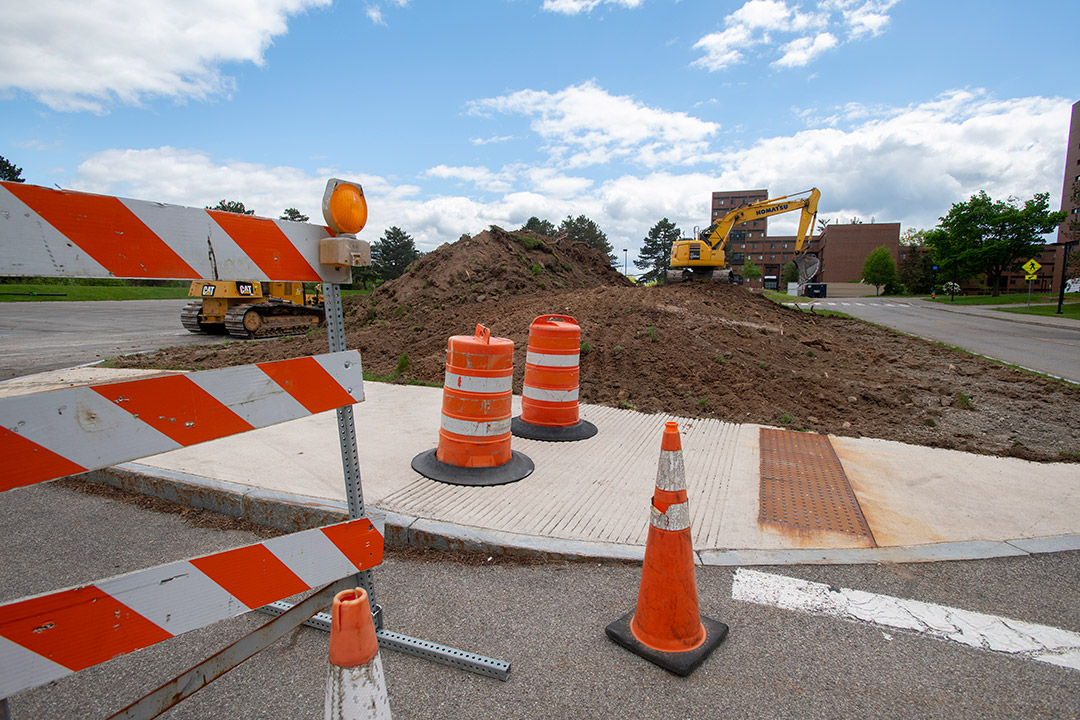 A. Sue Weisler
Lyndon Baines Johnson Hall: Extensive renovations are being designed and constructed to expand the support spaces for Robert F. Panara Theatre. These include additional rehearsal space, dressing rooms, scenery shops, and classrooms. The project begins this summer and will continue for at least a year.
L Lot: Just east of Lyndon Baines Johnson Hall, renovations are being done to improve accessibility.