Brown Hall begins its evolution to research lab facilities
Cascade of movement on and off campus reflects strategic growth in research initiatives at RIT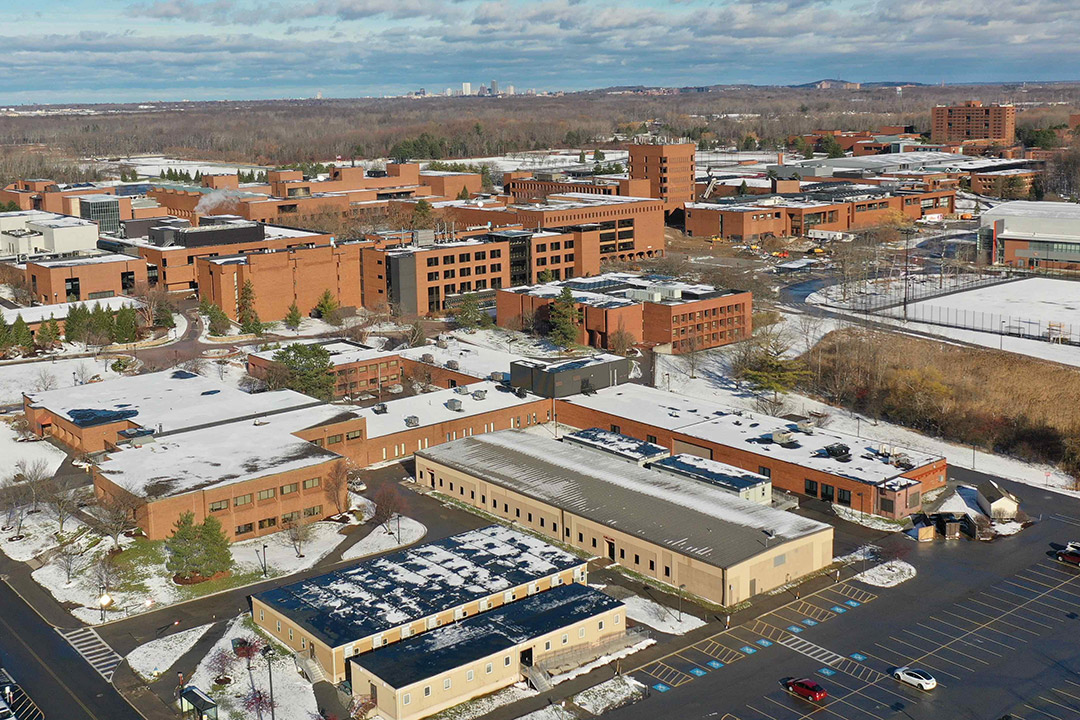 Brown Hall will get a face-lift as it becomes a new location for several science and engineering research laboratories. Work is expected to begin on the redesign of the building, on the west side of campus, which previously housed offices of RIT's Division of Marketing and Communications and several classrooms.
The proposed plan and design is expected to cost $6 million, funding attained through New York state and matched by RIT. Renovations will include a laboratory that forms the College of Science's Genomics Center, two laboratories for the College of Science's School of Chemistry and Materials Science, five labs for Kate Gleason College of Engineering's computer engineering department, and one for the College of Engineering Technology's traffic studies laboratory. Additional resources will include offices and meeting spaces.
"We greatly appreciate that Brown Hall will provide modern spaces for some of our faculty and their student researchers while we await additional facilities. The College of Science and Kate Gleason College of Engineering together need the equivalent of about seven more Brown halls to meet our collective research needs, which is why a new engineering and science research building is part of 'Dimension 3: Places' of RIT's strategic plan," said Casey Miller, associate dean for research and faculty affairs in RIT's College of Science. 
RIT has seen significant growth in research areas such as artificial intelligence, energy and battery technologies, biomedical devices, quantum computing, and multifunctional printing. The university has received record amounts of funding for research from federal government, academic, foundations, and corporate resources.
Students—from undergraduates to doctoral candidates—participate regularly in research with faculty. All these drivers prompted the need for expanded space to advance research initiatives and cross-college collaborations.
Multiple campus moves have started as the SHED construction began. The cascade included plans to relocate some labs and campus organizations to this new site, as well as others. For example, over the summer, Venture Creations, RIT's technology business incubator, moved to 40 Franklin St. in downtown Rochester. Renovation began in Venture Creations' previous site, located at 125 Tech Park Drive, in anticipation of RIT's Division of Marketing and Communications' move to the building, which was completed in late October.
Brown Hall, a 14,700-square-foot, one-story building, served as a multi-use facility with office space and classrooms including TRILE —the Technology-Rich Learning Environment classroom. Classrooms have been accommodated in other academic buildings this semester, and TRILE was relocated to Orange Hall at the center of campus and will eventually be moved to the SHED once construction is completed.
Brown Hall renovations are expected to begin in mid-December. Ted Weymouth, project manager for RIT's Construction Services, expects the work to be completed through the remainder of the academic year and include removal of interior materials except some office spaces and mechanical facilities that currently serve the building.
Topics