Building the Future: The SHED
Creativity and innovation
RIT students' passion for technology, the arts, and design will be on display every day in the anticipated Student Hall for Exploration and Development (SHED). The creative hub, scheduled to open in fall 2023, will centralize the university's makerspace and performing arts studios and theaters. The sprawling facility is RIT's largest construction project since the Henrietta campus opened in 1968.
The Inspiration and Gifts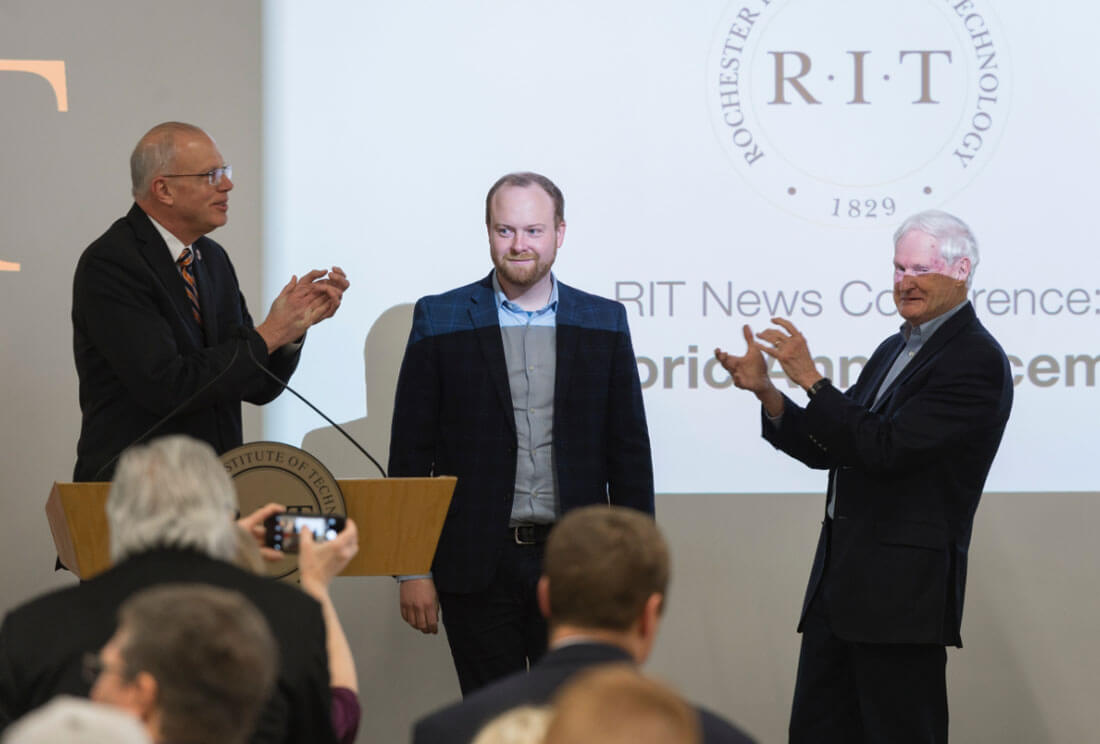 RIT Trustee and 2009 alumnus Austin McChord, founder of Datto, a Connecticut-based data protection company, envisioned a new makerspace and learning complex  on campus that would foster creativity and entrepreneurship at RIT. This space has become the SHED. 
McChord's 2017 record gift of $50 million to RIT includes $17.5 million to build the collaborative learning complex. Financing through the Dormitory Authority of the State of New York will offset the construction costs, which will exceed $100 million.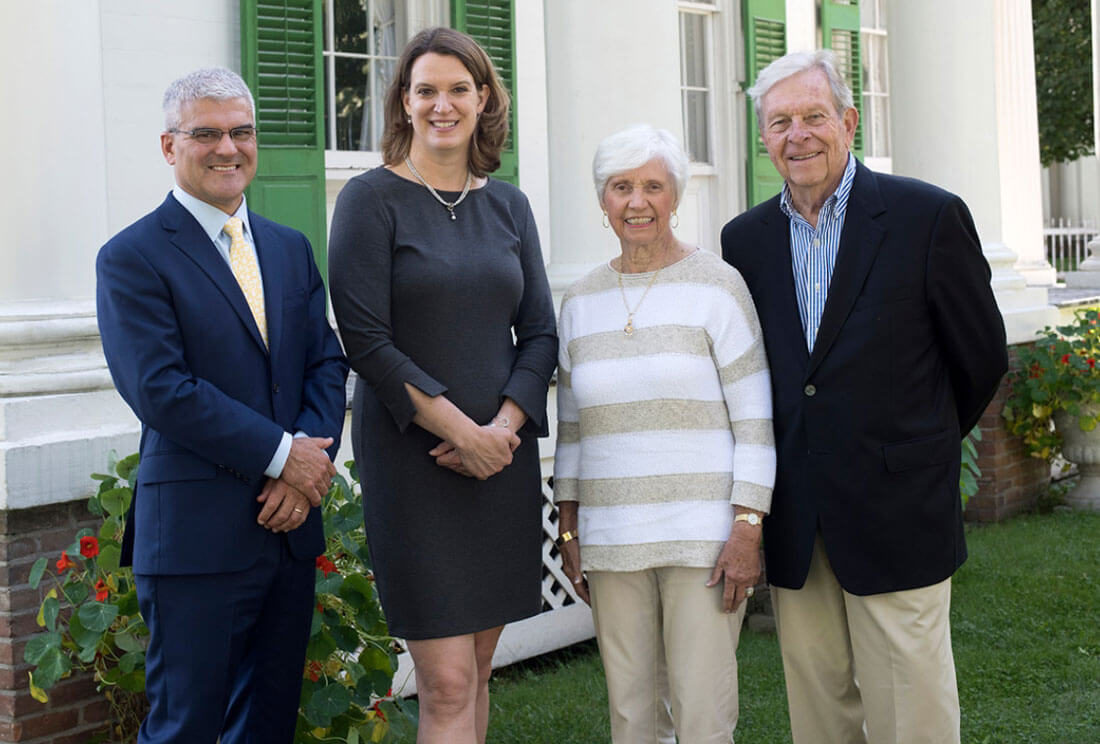 A gallery dedicated to RIT's partnership with the Genesee Country Village & Museum on the first floor of the SHED will showcase university-wide research and scholarship from the partnership. RIT alumnus Philip Wehrheim ('66, business) and his wife, Anne, endowed the RIT-GCV&M partnership in 2019 with a $1.3 million gift, a portion of which is supporting the exhibition space.
Special Features
The Boston-based firm William Rawn Associates Architects Inc. designed The SHED.
The SHED will cover more than 120,000 square feet of new construction as well as more than 83,000 square feet of renovations in Wallace Library and Monroe Hall. The total project will exceed 200,000 gross square feet of combined renovated and new construction. The design includes natural spaces, a courtyard, and landscaped passages weaving through the building and under a glass bridge.
The SHED will house individual rehearsal spaces, a large dance instruction studio, and a music rehearsal studio. A black-box/glass-box theater seating 180 will be reconfigurable to control the light entering the facility.
Jonathan Dharmadi, a fourth-year new media design student from Elmhurst, N.Y., won a student competition to name the SHED. McChord requested that students name the facility to make it their own.
David C. Munson Jr.
President
The SHED will be the place where prospective students and their parents will stop by and, in just five or 10 minutes, say, "Oh, this is RIT," and see that it is different from almost every other institution.
They will see students working together on projects and studying together in other parts of the facilities. They are going to see a lot of people carrying musical instruments around and there will be performances and making of all different types. There is no other university that has this type of integrated facility that is not just a set of machine tools and shop equipment. It's way more than that."