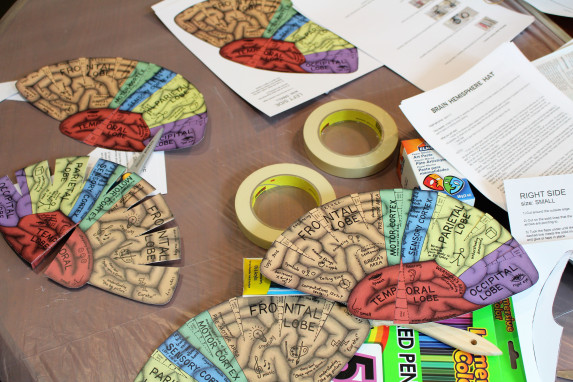 56 people have added this exhibit
Mind & Brain Arts and Crafts Zone
Exhibit Code: CLK-0145
Zone: RIT Central
Location: George H. Clark Gymnasium (CLK/003) - Clark Gym
Time: All Day
Appropriate for all ages? See age restrictions below:
Age Details: Suitable for young children aged 3 years and up.
Description:
Bring your kids to our Mind & Brain Arts and Crafts Zone to escape the hustle and bustle of Imagine RIT for a little while. We have coloring, drawing and other brain-themed crafts for your children, plus the chance to get a picture of their "brain waves"!
Exhibitors:
Matthew Dye, Geo Kartheiser, Lia Horyczun, Jessica Contreras, Rain Bosworth, Brennan Terhune-Cotter, Anmolvir Kaur, Marchelle Francois, Ashley Gleason
You may also like