New study finds plastic waste in the sea mainly drifts near the coast
Associate Professor Matthew Hoffman co-authored the paper in 'Environmental Research Letters'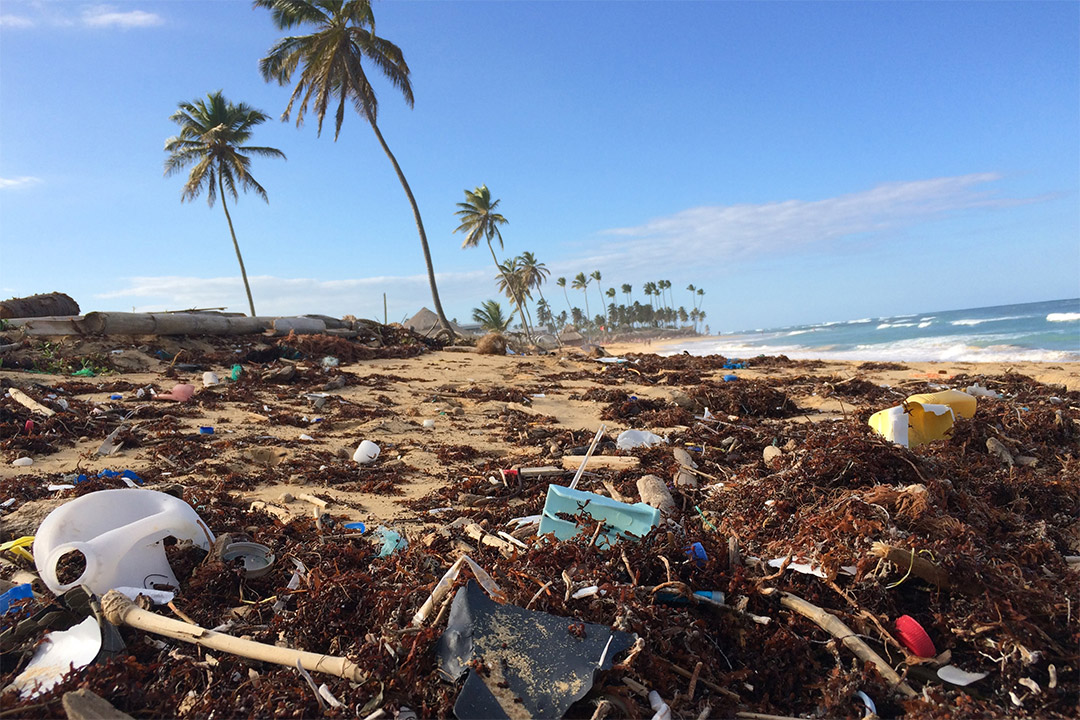 Dustan Woodhouse
Scientists have developed new models that show plastic waste is accumulating differently in oceans than previously believed. While most attention has been focused on plastic that collects in large ocean gyres, but a new study published in Environmental Research Letters illustrates that far more plastic pollution than previously thought remains near the coast or ends up on beaches.
Matthew Hoffman, an associate professor in RIT's School of Mathematical Sciences, is co-author on the study led by Victor Onink at the University of Bern. Hoffman and his colleagues began developing the idea behind the paper while at a workshop on modeling marine debris in 2019 in the Netherlands. Hoffman said the study has major implications for understanding how plastic pollution affects coastal ecosystems and tourist destinations.
"This study is a significant step in trying to understand where plastic pollution goes once it enters the water," said Hoffman. "We have known for years that far more plastic is expected to enter the world's oceans than is found floating in the water. This study attempts to model the beaching of plastic and shows that when you include this process you see the vast majority of plastic being on or close to the shore. This means plastic is predicted to accumulate more in areas where animals—including humans— are likely to be."
Hoffman said that now that they have developed the model to look at how plastic accumulates in the world's oceans, he is applying the same techniques to study pollution more locally. He and Juliette Daily, a mathematical modeling Ph.D. student, are working on additional research where they apply the modeling ideas in this paper to the Great Lakes.
To read more about the newly published research, go to the University of Bern website or read the full paper in Environmental Research Letters.
Topics