RIT alumnus to serve as futures analyst for U.S. Agency for International Development
Brennan Ireland '18 earns Science & Technology Policy Fellowship from AAAS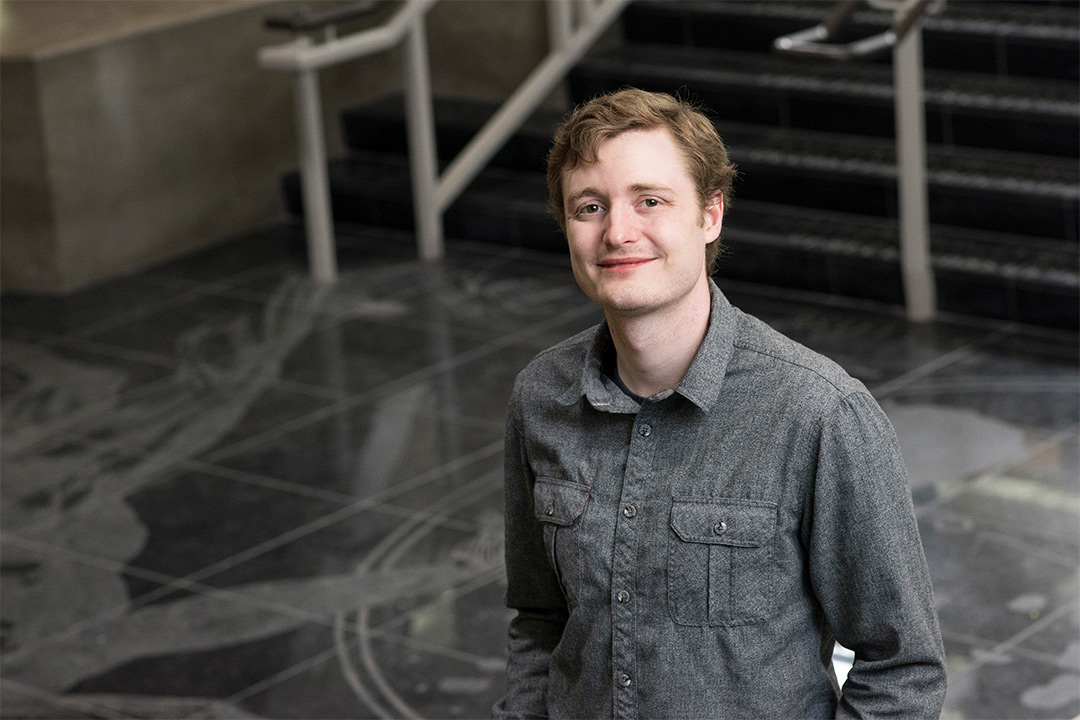 A Rochester Institute of Technology alumnus earned a prestigious fellowship to use his scientific skills to help shape federal policy. Brennan Ireland '18 Ph.D. (astrophysical sciences and technology) was selected by the American Association for the Advancement of Science for a Science & Technology Fellowship to serve as a futures analyst with the U.S. Agency for International Development.
The fellowships provide opportunities to outstanding scientists and engineers to learn first-hand about policymaking and contribute their knowledge and analytical skills in the policy realm. Fellows serve yearlong assignments in the federal government and represent a broad range of backgrounds, disciplines and career stages. Each year, the fellowship adds to a growing corps over 3,000 strong of policy-savvy leaders working across academia, government, nonprofits and industry to serve the nation and citizens around the world.
"It's an opportunity to take a high-level degree in science in a different direction," said Ireland. "With this fellowship I feel like I'm going to be making an impact, helping to make the world a better place."
In this position with USAID, Ireland will use his analytical skills to quantitatively evaluate countries to get a better picture of what their futures look like. The Futures Team assists USAID's field-based missions around the globe for emerging trends so their programs in health, governance, agriculture, natural resource management and economic growth can help developing world citizens live better, healthier and more productive lives.
"Brennan has become increasingly aware of and passionate about how science policy decisions inform and affect our world," said Professor Manuela Campanelli, director of RIT's Center for Computational Relativity and Gravitation and Ireland's former advisor. "The fellowship is therefore an excellent professional development opportunity for Brennan, as he has a very strong natural desire to contribute to science advocacy in society."
President John. F. Kennedy created USAID by executive order in 1961 to lead the U.S. government's international development and humanitarian efforts. USAID leads international development and humanitarian efforts to save lives, reduce poverty, strengthen democratic governance and help people progress beyond assistance.
"I'm delighted that one of our alumni has been selected for the fellowship," said Professor Andrew Robinson, director of RIT's astrophysical sciences and technology Ph.D. program. "Although Brennan's Ph.D. research in computational general relativity seems a long way from science policy, the skills he's acquired will be put to good use in his role as a futures analyst. Brennan also has a talent for explaining complex problems in a way that is understandable to those who aren't experts in the subject, which will be extremely useful in his new position."
To learn more about the program, visit https://www.aaas.org/programs/science-technology-policy-fellowships.