RIT professor designated as an American Astronomical Society Fellow
Professor Joel Kastner included in the initial group of more than 200 Legacy Fellows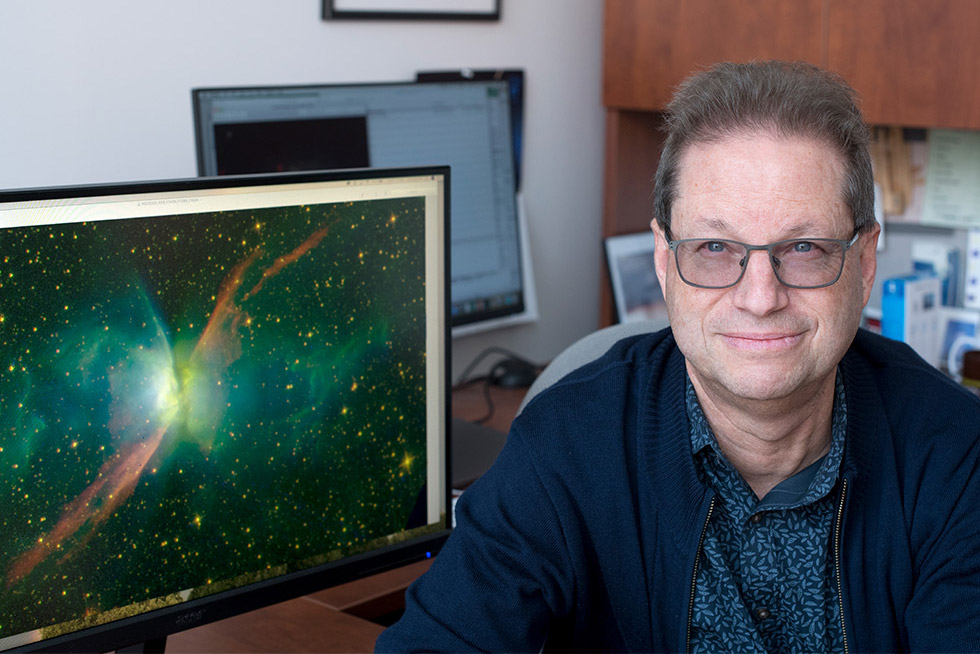 A. Sue Weisler
A Rochester Institute of Technology professor is being honored as one of the first American Astronomical Society Fellows. Joel Kastner, a professor in RIT's Chester F. Carlson Center for Imaging Science and School of Physics and Astronomy, is part of an initial group of more than 200 Legacy Fellows recently named by the society.
The AAS, the major organization of professional astronomers in North America, established the new accolade to honor members for extraordinary achievement and service. AAS Fellows are recognized for original research and publication, innovative contributions to astronomical techniques or instrumentation, significant contributions to education and public outreach, and noteworthy service to astronomy and to the Society itself.
The initial group of Fellows was designated by the AAS Board of Trustees and includes past recipients of certain awards from the AAS or its topical divisions, distinguished AAS elected leaders and volunteer committee members, and previously unrecognized individuals with long histories of outstanding research, teaching, mentoring, and service.
"It's a great honor and, frankly, very humbling and surprising to be included in this initial group of AAS Fellows," said Kastner. "There are so many astronomers that I respect and admire— role models—on this list. This is wonderful inspiration to keep pressing on with my work."
Kastner has contributed extensive research on topics including stellar evolution, young stars and planetary nebulae. Since 2017, Kastner has served as the chair of the AAS committee on employment. Previously he has received prestigious fellowships from organizations including the Carnegie Institution for Science, Smithsonian Astrophysical Observatory, Study Abroad International and more.
To learn more about the fellows program, visit the AAS website.
Topics