Embracing the Journey of Medical School
October 5, 2023
Teresa Ayela-Uwangue '02 (biology)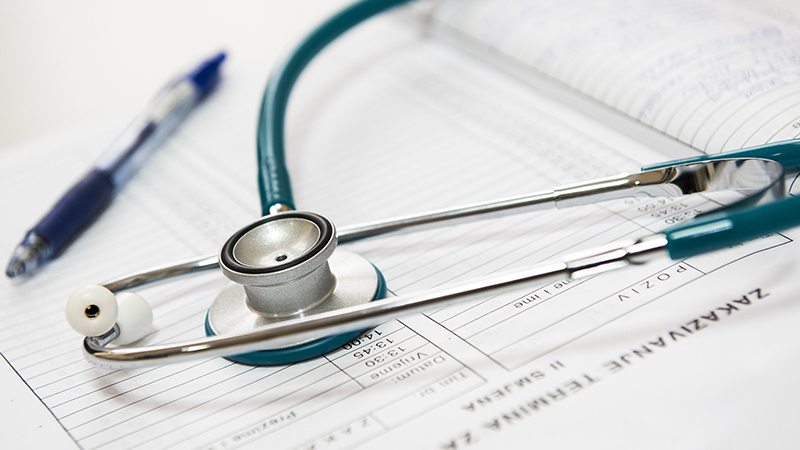 Since she was eight, Teresa Ayela-Uwangue '02 knew she wanted to be a doctor and help people. But it was more than that; she wanted to bring medical care to people who couldn't reach it. Despite setbacks and discouragement, she remained focused on her goals. Today she's an internal and pediatric physician in her own practice, serving communities in Arizona.
Majoring in biology and taking multiple biotechnology courses, Teresa was focused on her studies at RIT and excelling academically. Although her grades were good, she didn't excel at taking standardized tests like the Medical College Admission Tests (MCATs). Naturally, Teresa was devastated when she didn't do well the first time around. It took time for her to figure out how to master this type of testing. As a notetaker for RIT's National Technical Institute for the Deaf, Teresa found she learned best when writing. Realizing this made a big difference during her time at RIT and assisted in her medical school journey.
"Medical school is hard. There's no other way to say it. Certainly, the classwork they have at RIT is right up there with what we ended up doing in medical school."
Teresa attended SUNY Buffalo for medical school, where she felt prepared for the coursework since it was similar to the biotechnology courses at RIT. She wasn't learning how to pass a test; it was more about "making new brain grooves" to learn how to treat illnesses in medical school. With plenty of group work at SUNY Buffalo, students were always teaching one another and helping each other out.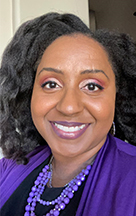 Teresa went on to do her residencies at Penn State Hershey Medical Center, where she did internal medicine and pediatric residencies at the same time. Known as "Med/Peds," these residents thoroughly learn family medicine and pediatrics.
The Med/Peds training was especially valuable for Teresa since she received the National Health Service Corps Scholarship. This program awards scholarships to students pursuing eligible primary care health professions training. In return, those students commit to working in underserved areas or areas with shortages of health professionals.
For Teresa, that meant her first years as a doctor were near a remote Native American reservation in Arizona. She was one of a few physicians in a small town, with the next town being about 40-50 miles away. Teresa stated that she felt more equipped to come out to remote access places and be "it," thanks to her training. All of the community's health needs were coming to her, so she needed to recognize what to treat and what to send out.
"It's good if you have good grades, but don't neglect the other parts of you."
Looking back on her medical school journey, Teresa recommends students take the time to explore all their interests because medical schools don't necessarily want "cookie-cutter applicants." She states, "if you really like acting, don't be afraid to dabble in those classes. If you like to travel, go and do your thing! If you like music or like to paint, do that. Seek to be well-rounded and find what you are passionate about, which will help you in medicine, provide an outlet for stress if needed, and keep you balanced. Those are the kind of things medical schools want to see - that you're not limited to one way," says Teresa.
Be prepared for the medical school application fees. Teresa only applied to three schools because of the expenses. There are initial application fees, and then there are secondary applications that have another price. She also had to travel to the school for her interview. Usually it takes weeks or months before you hear about being accepted, but she found out just five days after her interview.
Most of all, though, Teresa recommends students embrace the journey of medical school and take the time to discover who they are. That could be how they learn best or whether they enjoy art or music in addition to medicine. That could be identifying which residency they're most interested in or what kind of practice they want to work in as a physician. Finding balance in life and enjoying something fun is just as crucial for a medical student as it is for everyone else.
---