Move-in, orientation await thousands of RIT students
Tiger Walk; Goodbye, Goodbuy! Sale; fireworks; and presidential address also planned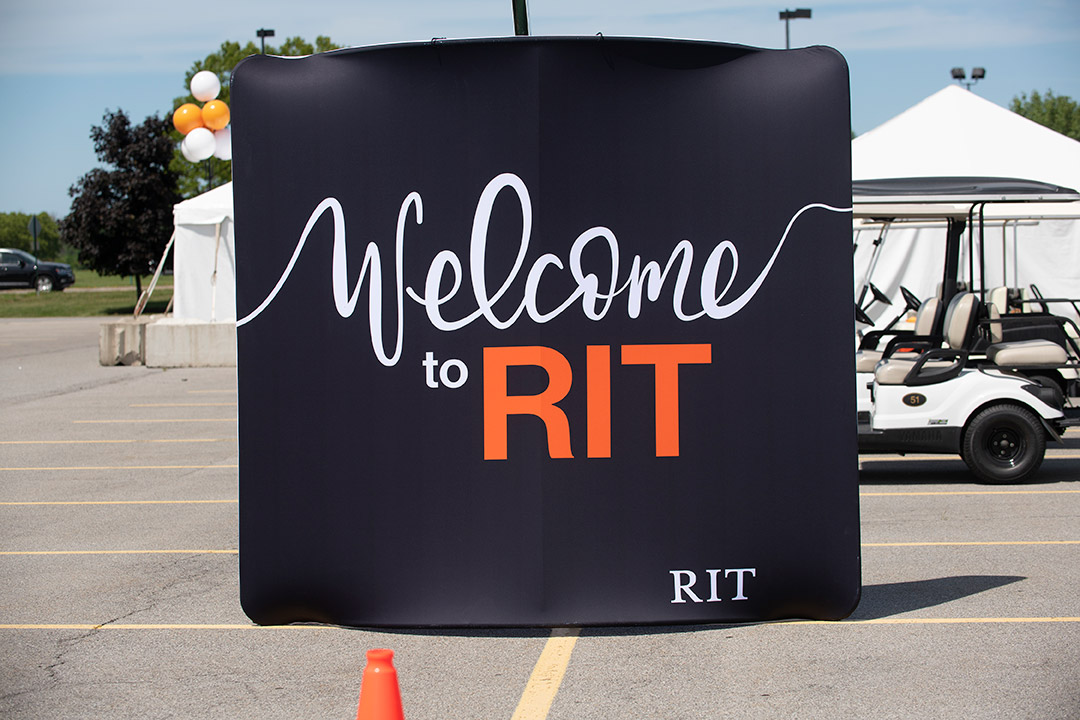 A. Sue Weisler
Thousands of students are expected back on the Rochester Institute of Technology campus next week, as a record number of freshmen move in, begin orientation, and attend New Student Convocation.
Roughly 3,260 first-year students are expected – about 1,000 a day will move in starting Sunday through Tuesday. That's up more than 250 students from last year, which also saw a record number of freshmen.
The students will attend rotating social and educational orientation programs, based on the day they move in.
They'll also be able to pick up items at thrift store prices at the popular Goodbye, Goodbuy! sale, from 10 a.m. to 2:30 p.m. Monday through Friday at the Gene Polisseni Center.
At 2 p.m. Wednesday, new students will participate in the Tiger Walk as they file en masse, cheered by faculty and staff, to the Gordon Field House for the New Student Convocation at 3 p.m. Speakers include Provost and Senior Vice President for Academic Affairs Ellen Granberg, Senior Vice President for Student Affairs Sandra Johnson, Student Government President Lucas Randrianarivelo, and RIT President David Munson. Student leaders will also speak briefly, and the keynote speech will be from Amanda Bao, an associate professor in the College of Engineering Technology and recent recipient of the Eisenhart Award for Outstanding Teaching.
The Tiger Walk is open to faculty and staff, and all participants should wear masks. The walk and convocation will be livestreamed for family members and others to watch.
At 9 a.m. Friday, Munson will address the RIT community in Ingle Auditorium. Also speaking will be Staff Council Chair Gina Reeder, Faculty Senate Chair Clyde Hull, Randrianarivelo, Granberg, and Vice President and Associate Provost for Diversity and Inclusion Keith Jenkins. It will be livestreamed, and a reception will follow outside in front of the Student Alumni Union.
Activities for the week conclude Sunday, with a Wellness Fair and Carnival from 10 a.m. to 2 p.m. in the field house, where students can learn about RIT's wellness programs and services in a fun, engaging, and safe space.
And fireworks are scheduled at 9:30 p.m. Sunday.
Classes begin Aug. 23.
Topics