Meet Lucas Randrianarivelo, RIT Student Government president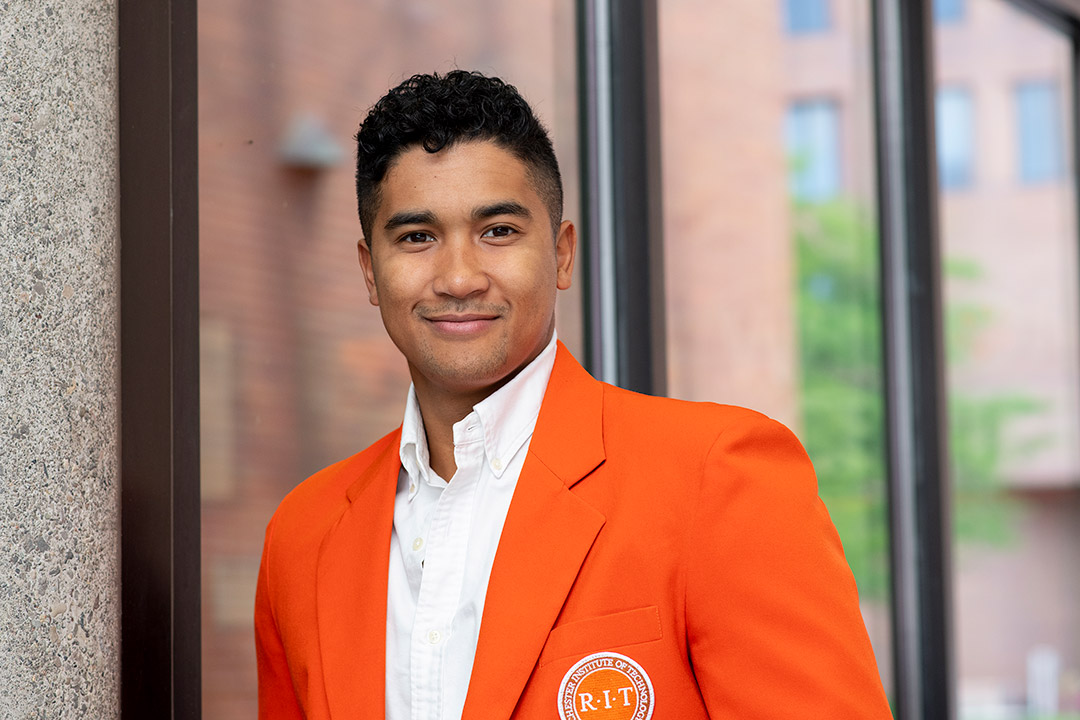 A. Sue Weisler
Lucas Randrianarivelo was excited to start college five years ago, but it wasn't until he became involved in student activities that he felt at home on campus.
He dedicated his first year to trying everything possible at RIT.
"That's when I started liking it and seeing all the opportunities that RIT had to offer," he said.
Randrianarivelo joined the Theta Chi fraternity, played center back on RIT's varsity soccer team, became a resident advisor, and served on the ALANA Collegiate Association and RIT's Multicultural Center for Academic Success.
And this year, Randrianarivelo, a fifth-year mechanical engineering major, is RIT Student Government president.
He says his background in his activities at RIT gives him a unique perspective on various aspects of student life. He's already conducted a survey with students and summed up 10 things prospective students should know about RIT.
This coming year, he wants to see students become more involved at RIT so they can get the most from their college experience. His platform focuses on three areas for students:
Personal Wellness: Advocating for additional resources and awareness that can improve students' mental health – emotional, psychological, and social well-being – with a focus on the betterment of mental hygiene, physical fitness, and the spiritual welfare of the student body. In addition, scheduling open forums that encourage open communication between students and administrators regarding mental health issues on campus, and hosting workshops promoting mental hygiene, what mental health means to students, and physical fitness.
Professional Development: Supporting Tigers Connect, an online alumni network platform where students and alumni can meet. The platform will allow students to internally interact with alumni who can share experiences, knowledge, and co-op and employment opportunities. This internal network will transform the way students find employment and serve as a back door to many the companies that alumni have worked at.
Social Experience: Improving student engagement on campus by highlighting clubs, organizations, Greek organizations, and athletic teams to evoke a stronger sense of school pride among the student body. Social activities support learning skills, knowledge, beliefs, interests, and more. Open forums will be held to encourage students to speak on their social experiences.
"This year we will create new opportunities for in-person engagement to develop more rounded RIT students," Randrianarivelo said.
He said many students don't think they might be able to make changes or start a club, when in fact, many things are student-run.
"There is a home for everyone here at RIT," he said.
A native of Maryland, Randrianarivelo lived in Baltimore with his parents, who were born in Madagascar. He has always practiced self-development, fitness and motivation, and enjoys playing piano, reading, traveling, and playing golf.
He's had co-ops with NASA and Under Armour and is considering a career in project management, consulting, or starting his own company, and would like to try living in California or Florida.
But this year, he's focusing on the 18,000 students he's representing, and planning on a more normal college experience for them than last year's experience with numerous COVID-19 restrictions.
"It's going to be an exciting year," he said. "There's so much more we can do again, and so much more opportunities to be college students again."
Meet Christopher Ferrari, Student Government vice president
Christopher Ferrari, a third-year marketing and political science dual major from Spencerport, N.Y., is this year's Student Government vice president. He served as the Saunders College of Business senator last year and this summer had a co-op with the Monroe County Republican Committee.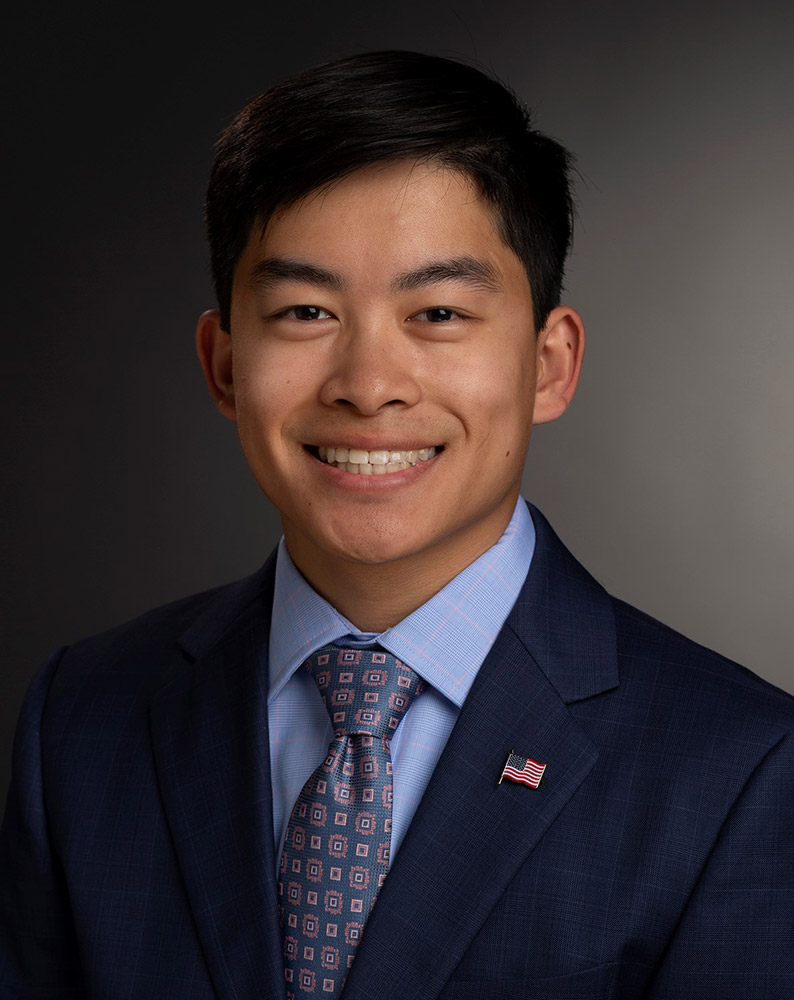 He also was the youngest person to run for the Spencerport Board of Education seat last year.
Major objectives for him are to have more student participation in things they are passionate about and to immerse himself in deaf culture to help him discuss issues the deaf and hard-of-hearing community may face.
"Our advocacy power is only as strong as the confidence the student body has in our organization," he said. "We need to be proactive. We can't just sit back and be reactionary."
Ferrari also wants to ensure the well-being of students, particularly their mental health, and make sure counseling and psychological services are readily available. He has already had "productive meetings" with members of RIT's administration, and hopes those meetings will continue throughout the coming year.
And he's eager to see and hear from RIT students in person.
"We're looking forward to seeing people in the office and engaging students in person, not just online," he said.