Remington awarded Vignelli medal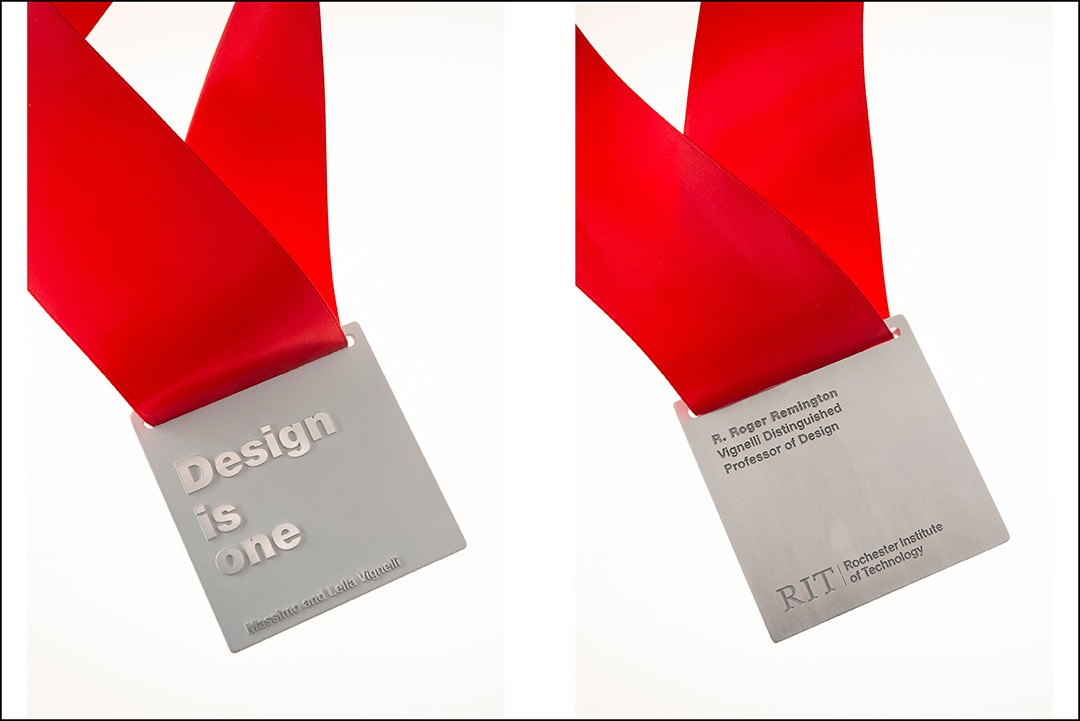 During the College of Art and Design at RIT's virtual end-of-year celebration and retirement ceremony, a new tradition was started to honor R. Roger Remington, the Vignelli Center for Design Studies Director who is retiring after 57 years at RIT. 
Also RIT's first Vignelli Distinguished Professor, Remington was presented the Massimo and Lella Vignelli Distinguished Medal during the event, attended by faculty and staff as well as RIT President David Munson and Ellen Granberg, Provost and Senior Vice President for Academic Affairs. 
"Roger Remington has been a titan in the field of design both at RIT — through his efforts that established design as a pillar at our university — and in the broader world of design, where he is known as a world-class historian, scholar and designer, at large," College of Art and Design Dean Todd Jokl said during the event. "The impact Roger has had on the College of Art and Design as well as the field of design, overall, cannot be overstated." 
Josh Owen, Distinguished Professor and Undergraduate Program Director of Industrial Design, in consultation with Remington's retirement committee, designed the medal. The design team includes Sophie Becker '20 (Industrial Design), Assistant Professor Melissa Dawson, retired Graphic Design professor Bruce Ian Meader, Geoffrey Pyle and Matthew Pyle of Arttech Casting Co. and Bridget Sheehan '14 MFA (Industrial Design).
The medal reads "Design is One" in Helvetica type to reflect the ethos of the Vignelli brand and the ribbon is colored "Vignelli red."