RIT's Metaproject will collaborate with alumnus' sustainable design firm
Annual student project will design environmentally benign products for Staach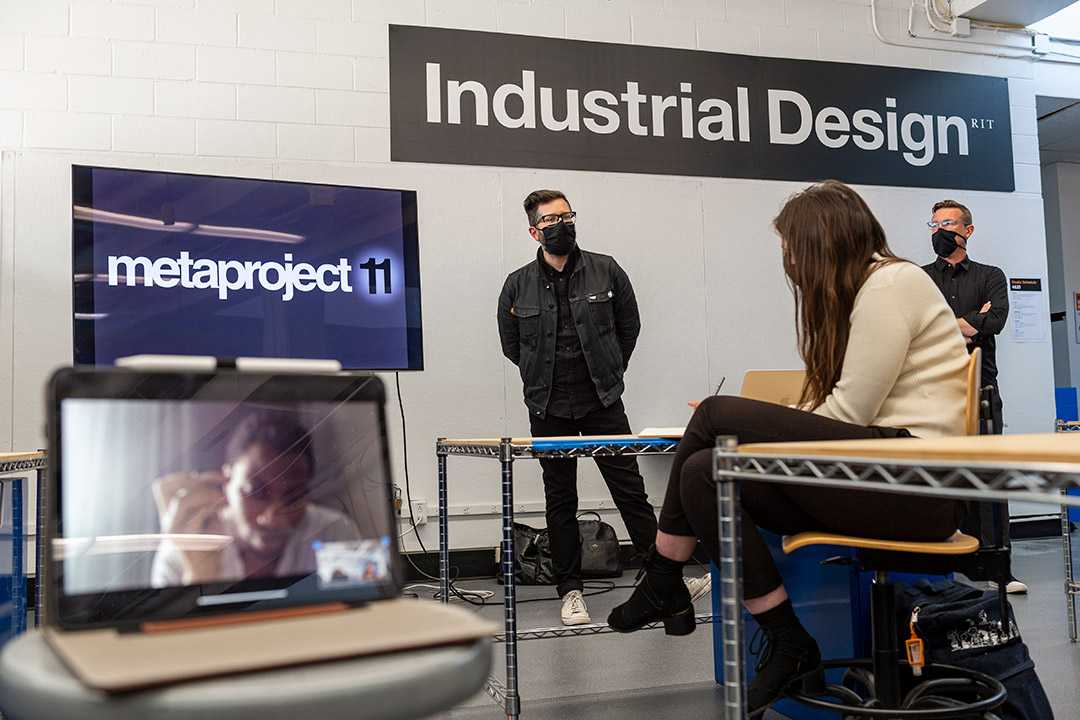 Since 2010, Rochester Institute of Technology's Metaproject has regularly demonstrated that education partnered with industry is a successful vehicle for fostering innovative thinking and thoughtful product design.
This year's collaboration pairing RIT student designers with a client partner in what has become a seminal project for the university's nationally ranked industrial design program also aims to help play a small part in bringing about a better world.
For Metaproject 11, senior industrial design students will spend the semester designing products for Staach, which focuses on functional sustainable design. Founded by Seth Eshelman '06 (industrial design/graphic design), the company designs and domestically manufactures sustainable products including furniture, interiors, and built structures that can be found around the world, including in Shake Shack locations and at Google's offices in Mountain View, Calif.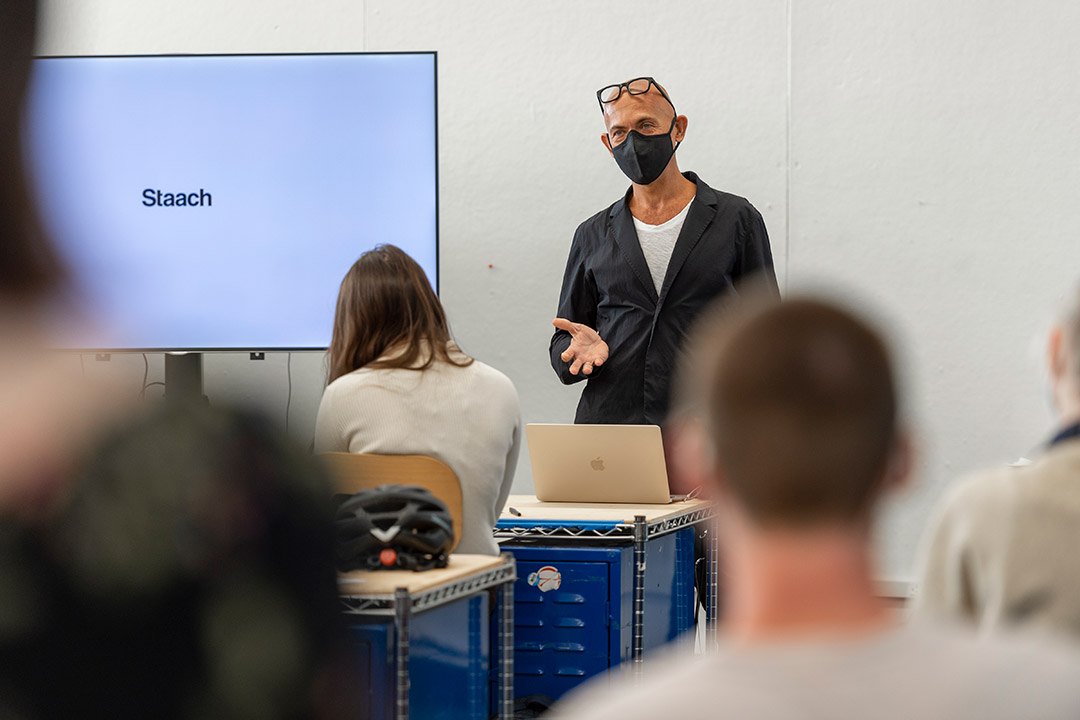 Elizabeth Lamark
Josh Owen, the Massimo and Lella Distinguished Professor of Design and newly named director of the Vignelli Center for Design Studies, said Staach's passionate focus on sustainability and environmentally benignity are much needed today and are important goals for designers.
"If 2020 has taught us anything, it's that while we humans are adaptable, our societies and systems have major flaws," said Owen, Metaproject's founder. "We are at a point when we need to have difficult discussions and work to create a new balance in the world. In this, design must play a critical role."
"The goal of this project is to generate a collection of objects that make us think and inspire positive and meaningful change towards the better world we all seek," Owen added. "Students will design objects which in their own unique ways deploy educational content through their function that demand justice, empathy, sustainability, equity, and inclusion."
Eshelman said he founded Staach in 2006 "with the belief that business can and should exist to provide measurable good—beyond the simple pursuit of profit. Specifically, at Staach, we seek to create good through the support of local and domestic economies, promotion of fair labor practices, and the protection of natural resources."
"As a graduate of the RIT industrial design program in 2006 and a current adjunct faculty member, I could think of no better university and program to partner with as the sponsor for this year's Metaproject 11," Eshelman said. "The design and teaching ethos of the department provides students with a grounded, in-depth exploration of design, but with the constant pursuit of applying design to the manufacturing process. It is this tangible step within industrial design at RIT that not only challenges us all to be better designers, but aligns so clearly with our processes and hearts here at Staach." 
Owen noted that he and Staach also plan to involve prominent local activist/designer Shawn Dunwoody and Rochester-native Shelby Zink, who both use design to help empower communities and facilitate positive social change, "to connect with students to inspire and guide them" throughout the semester.
Top projects will be selected in December, and all students will have a chance to have their work on display as part of Design Week in New York City in May, as well as at RIT City Art Space—the College of Art and Design's first-floor gallery and community event venue inside Sibley Square at Liberty Pole Plaza in downtown Rochester.
The Metaproject initiative, true to RIT's mission of providing experiential, innovative learning opportunities at a university noted for innovative leadership in design, art, and technology, has seen industrial design students work in collaboration with photography, glass, and new media design and other partners.
The course offers them a taste of real-world experience, connections with leading design industry professionals, and the possibility of having their design put into production.
In keeping with the "Design is One" philosophy espoused by RIT's Vignelli Center for Design Studies, Metaproject is designed to encourage students to produce design that is "semantically and syntactically correct, and pragmatically understandable, but also visually powerful, intellectually elegant and timeless," Owen said.
He made the announcement yesterday inside the industrial design studios at Booth Hall, continuing the tradition of keeping the project secret until the course begins.
Topics