Driving Innovation in Accessibility
Driving Innovation in Accessibility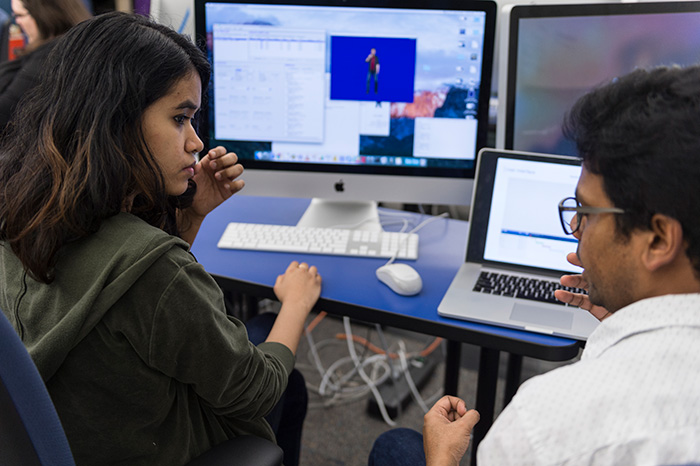 As home to some of the world's leading computing accessibility researchers as well as the National Technical Institute for the Deaf (NTID), RIT is renowned for the work we do to make computing more accessible. As a student, you'll get the opportunity to perform hands-on research that blends technology and design to make computing more inclusive and more accessible to persons from all walks of life.
Our students and faculty have made a splash at the world's leading accessibility conferences with their work, and our faculty have been recognized by the National Science Foundation, as well as leaders in their field, for their groundbreaking contributions to accessibility.
"A major goal of our research is to promote greater inclusion of people who are deaf or hard-of-hearing in research studies or evaluations of technology," says Dean Matt Huenerfauth, a leading accessibility researcher and RIT professor who helped found the Center for Accessibility and Inclusion Research (CAIR Lab). "In our ASSETS papers this year, we presented tools that other researchers can use to create or evaluate new communication technologies."
RIT is also home to the Linguistics and Assistive Technologies Laboratory (LATLab), where you can perform cutting-edge research aimed at making computing technologies accessible to all.
Help us make a difference and drive the world forward by joining us in our efforts.