Dean's Lecture Series
Next Speaker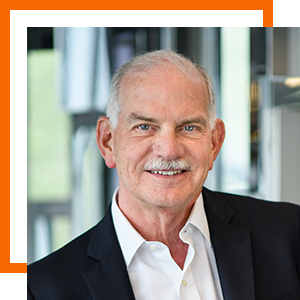 H. Vincent Poor, Professor, Princeton University presents "Smart Grid: The Internet of Energy"
When: Friday, October 18, 2019
Time: 11:00 a.m.–11:50 a.m.
Where: GOL-Auditorium
Abstract:
Smart grid is a term applied to an emerging generation of the electricity grid in which a cyber-infrastructure of computers, networks, sensors and controls, is overlaid on the electromechanical infrastructure of the traditional grid. The purposes of this transformation are to make the grid more efficient and secure, to allow for the integration of renewable energy sources and distributed storage capabilities, and to give consumers a greater role in managing their energy resources.  This talk will describe this so-called "internet of energy", beginning with a brief introduction to how electric energy is currently produced and distributed, followed by an overview of emerging and possible future smart grid technologies, including their potential impact on our energy infrastructure and some challenges associated with their introduction.
Bio:
H. Vincent Poor is the Michael Henry Strater University Professor at Princeton University, where he has been on the faculty since 1990, working in the areas of wireless networks, energy systems and related fields. During 2006 – 2016 he served as Dean of Princeton's School of Engineering and Applied Science, and he has also held visiting positions at several other universities, including most recently at Berkeley and Cambridge. Dr. Poor is a member of the National Academy of Engineering and the National Academy of Sciences, and is a foreign member of the Royal Society and other national and international academies. Recent recognition of his work includes the 2017 IEEE Alexander Graham Bell Medal, the 2109 ASEE Benjamin Garver Lamme Award, and honorary doctorates and professorships from several universities, including a D.Sc. honoris causa from Syracuse in 2017 and a D.Eng. honoris causa from the University of Waterloo in 2019.
For more information on the Dean's Lecture Series please contact Event Manager Nancy Dimock
Past Speakers
2018-2019 speakers
Brett Williams, Major General USAF (Retired) presents "Defending the Nation in Cyberspace"
Mike Regelski '89, '93, Senior Vice President, Chief Technology Officer, Electrical Sector, EATON Corp. presents "Cybersecurity and Industrial Internet of Things"
Ruthe Farmer, Chief Evangelist at CSforALL.org presents "Championing Change: Creating Diversity in Tech at Scale"
Suzet M. McKinney, CEO/Executive Director of the Illinois Medical District presents "Old Problems, New Solutions: Can Technology Offer Solutions to Emergency Preparedness and Homeland Security Challenges?"
2017-2018 speakers
T.L. Taylor, Professor, Comparative Media Studies, Massachusetts Institute of Technology presents "Watch Me Play: Games, Live Streaming, and the Rise of Networked Broadcast
Mark Guzdial, Professor in the School of Interactive Computing in the College of Computing at Georgia Institute of Technology presents "Improving Computing Education with Learning Sciences: Predictions, Subgoals, and Parsons"
Sir Dermot Turing presents "Alan Turing – The Man Behind the Myth"
2016-2017 speakers
Dr. Jeremy Pickens, Chief Scientist, Catalyst Repository Systems presents "Challenges and Opportunities in eDiscovery and Information Governance: Not Everything is Big Data"
Vicki Hanson, ACM President and Distinguished Professor
2015-2016 speakers
Vint Cerf, Internet pioneer, Vice President and Chief Internet Evangelist, Google presents "Digital Vellum: Preserving Digital Content for the Ages"
James D. Herbsleb, Professor, Institute for Software Research, Carnegie Mellon University
2014-2015 speakers
Kaitlin Thaney, Director, Mozilla Science Lab
John Resig '05, Creator of jQuery and Dean of Open Source, Khan Academy (2015 Golisano College Distinguished Alumnus)
Jennifer Lesser Henley, Director of Security Operations, Facebook
2013-2014 speakers
Alex "Sandy" Pentland, Director of MIT's Human Dynamics Laboratory and the MIT Media Lab Entrepreneurship Program; co-leader of the World Economic Forum's Big Data and Personal Data Initiatives.
Linda Northrop, Director of the Research, Technology, and System Solutions Program, Software Engineering Institute Fellow, Carnegie Mellon University 
Dr. Luis Von Ahn - CAPTCHA and Duolingo Creator; Professor, Carnegie Mellon University