National Council - Jeffrey Wright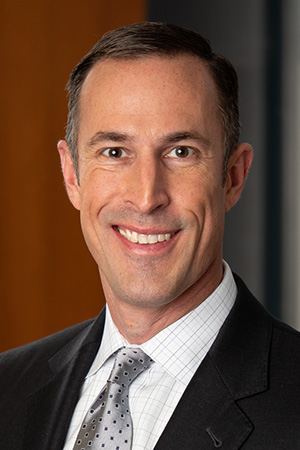 Jeffrey Wright
'96 BS Nuclear Medicine
Jeffrey Wright is responsible for the development and execution of the security strategy which protects Allstate's information from external and internal cybersecurity threats.
Wright works with leaders across the Allstate family of brands to create secure business solutions, ensuring the protection of Allstate's customer and corporate data. He regularly reports on the state of security to Allstate's board of directors and executive leadership. Wright's ability to rethink security as rapidly changing technologies introduce new cyber threats make him a sought-after contributor to security industry publications and forums.
Prior to his promotion to senior vice president in 2017, Wright led significant advancements in information security at Allstate, including enhancements to security variance and vendor risk assessment processes.
After assuming leadership of the Allstate Information Security team in 2012, Wright began instilling a culture of cyber security awareness and ownership across the company, created an intelligence-driven Security Operations Center to detect and deter potential breaches, and strengthened access control through two-factor authentication.
Wright came to Allstate in 2007 from Abbott Laboratories where he played a key role on the information technology security team. He holds a bachelor's degree in Nuclear Medicine with a concentration in computer science from the Rochester Institute of Technology. As the proud father of four children, Wright is busy around the clock, protecting Allstate and enjoying time with his family.