Choosing the Right Major
October 24, 2022
Alexis Gordon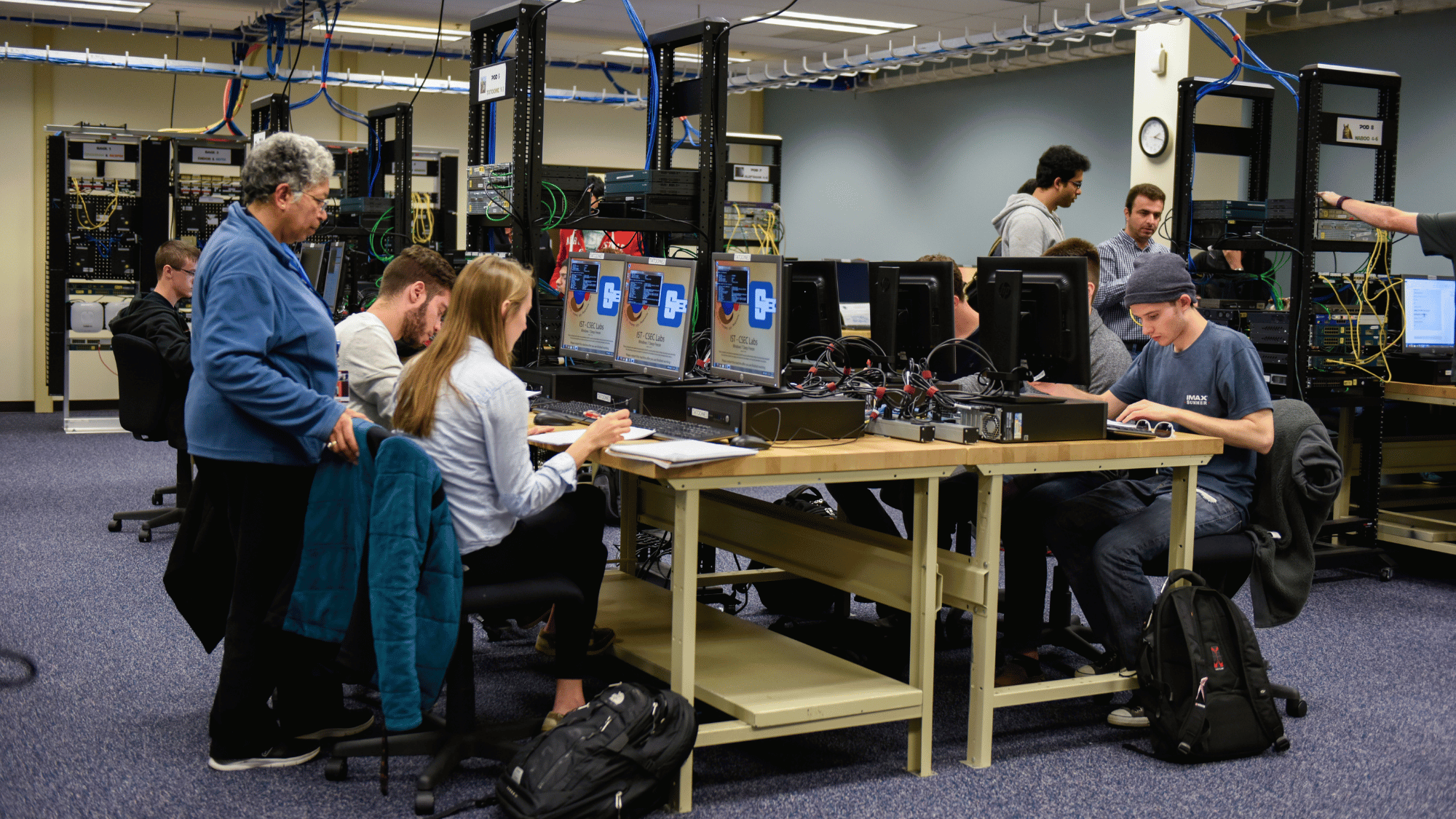 Picking the right major can be difficult. A survey performed by the Department of Education in 2017 found that close to one third of college students switch their major within three years of enrollment. Alexis Gordon, a School of Information student double majoring in Web and Mobile Computing (WMC) and Human-Centered Computing (HCC) is an example of this and highlights how switching majors is often for the better. Alexis switched to HCC and WMC after her first semester at RIT. She liked the idea of being able to build an actual application, not just a theoretical one.
That change of major led to Alexis working as a research assistant in the field of ASL-accessible technology. As an assistant, she primarily conducted user interviews and organized data. She even co-authored two different CHI-approved submissions. 
Alexis went on to complete two co-ops working remotely at Rocket Mortgage. During her first co-op, she worked as a UX Research and Design Intern for Rocket's design research team. Her responsibilities in this role included co-facilitating a four-week future of product workshop, agenda planning, the construction of Miro board/activities, and developing, analyzing and presenting content for UX/UI designer prototypes. Following the summer, Rocket offered her an extension, and she continued working part-time while in classes until May of 2022.
For her second co-op, Alexis worked there as a Software Engineering Intern on Rocket Mortgage's Aperture team. which focused on the development of storefront web pages. She was responsible for the frontend and backend development and management of storefront applications contained within Rocket Companies utilizing Angular, HTML5, SCSS, Cypress, and the CMS, including Adobe events, element design and placement, refactoring, text content updates, feature flags, and e2e and unit testing.
For Alexis, changing her major was not a moment of weakness or a sign of failure; it was the first step toward her future. In addition to participating in research and going on co-op, Alexis served as a Student Ambassador for the iSchool, was an Ambassador for the Golisano College and she was part of Circle K, a community service, leadership development, and friendship organization. Her education and career path motivated her to get involved in as much as possible and make the most of her time at RIT.
---