Find Your Own Path
May 6, 2022
Dominique Molee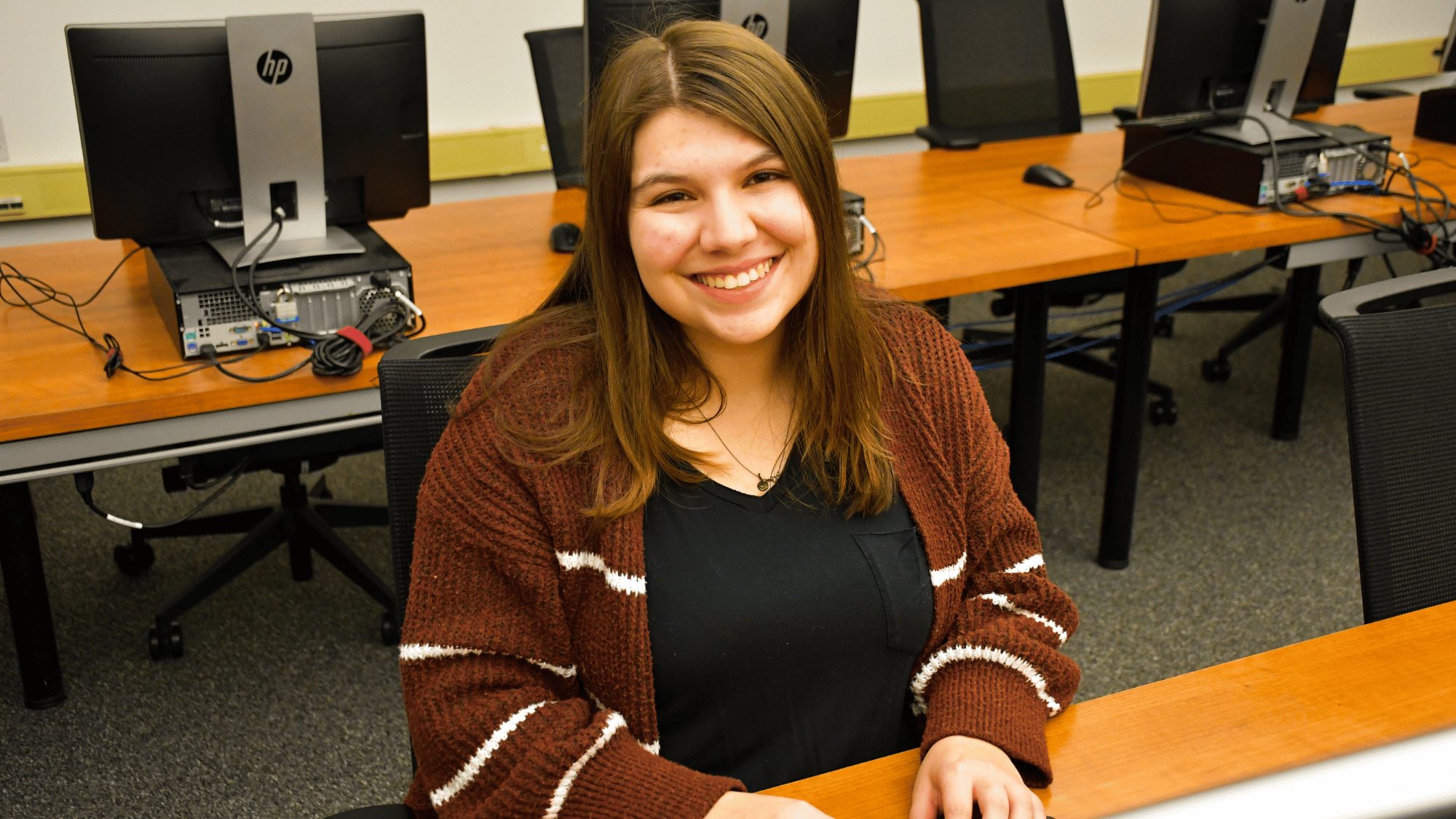 Everyone's journey through RIT is unique. Dominique Molee, a recent graduate of the School of Information's Web and Mobile Computing program, exemplifies this. She originally came to the iSchool because she felt that it allowed her to learn all the computing concepts she would need in the industry in a very hands-on and project-driven environment - both in class through labs and projects, and out of class through co-ops.
Students in the iSchool's undergraduate programs are required to take two co-ops. These are generally done during the summer between the second and third year and the summer between the third and fourth year, though other options are available. Dominique's co-op experience is particularly unique in that she extended her stay at RIT to do additional co-ops. She completed three Software Development and Engineering co-ops at Crestron Electronics, Vanguard, and Walt Disney Company. Each of these experiences helped improve her programming skills, gave her insight into several different industries, allowed her to form connections and learn firsthand what it is like to work a full-time job. 
Another unique highlight of Dominique's time at RIT was her study abroad experience. She chose to visit RIT's global campus in Zagreb, Croatia the summer right after her freshman year. Both the Web and Mobile Computing and Computing and Information Technology degrees are mirrored in Croatia, Kosovo and Dubai, making the study abroad experience easy for iSchool students. While abroad, Dominique got the opportunity to explore Zagreb and travel during her long weekends to other places throughout the country. At the end of the program, the whole class took a week-long trip, split between Munich, Germany, and Vienna, Austria where they visited museums and explored the cities.
Outside of the classroom, Dominique was involved in Women in Computing, helped organize WiCHack (RIT's gender minority hackathon), served as a Student Ambassador for the School of Information and a Global Ambassador for RIT Global. She fully participated in everything RIT had to offer. As a result of all of these experiences, Dominique was able to have a job lined up as soon as she graduated at The Walt Disney Company.
Where will RIT take you? Studying abroad, Co-Ops and extracurricular activities are equally available to all students, making it easy to shape your own, unique path here.
---