Community Engagement
When students engage in community-based volunteering and service projects, they participate in meaningful experiences that teach civic responsibility and strengthen our global communities.
55K+
RIT Croatia students, faculty and staff donated over 55,000 EUR to various charitable causes over the past 25 years
1,500+
Over 1,500 student volunteers participated in our annual Community Service Day organized in both Dubrovnik and Zagreb.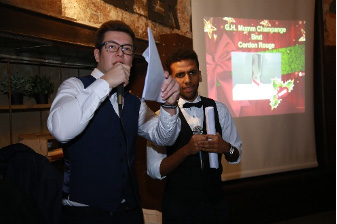 Annual Charity Auction
Annual Charity Auction is an event organized by Student Government members on both campuses for more than 20 years. Students choose the charity organization or a person in need they wish to support, and the aim of the auction is to collect funds to support the cause. Students, faculty members and staff of RIT Croatia donate various items, which are later on auctioned at the Charity Auction event open to all RIT Croatia community members to attend.  Many of our business partners and Alumni donate to this charitable event on yearly basis.
It is important to emphasize that the auctioned items are sold for significantly higher amounts that their real value, and all for a good cause.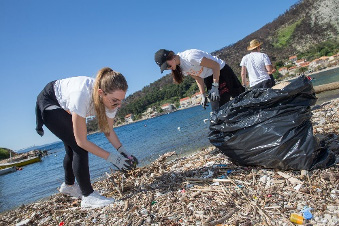 Annual Community Service Day
Annual Community Service Day has a proud tradition for more than 20 years, and it is an excellent example of giving back to the community. Every year, students identify a cause on a local level (both in Dubrovnik and in Zagreb) and with the organizational help of faculty and staff members, they approach a certain association, town government, or some other organization with a proposal for community service day. Whether it is a cleanup action, an entertainment program for the elderly home, community service visit to various hospital departments, or painting and refurbishing of a children playground, the aim of these actions is always the same – to learn, to grow and to contribute.