Overview of RIT Croatia
Welcome to RIT Croatia, a global campus of the prominent American university, Rochester Institute of Technology. As pioneers of private higher education in Croatia, we have been delivering RIT's programs in this part of Europe since 1997. We are a diverse and engaged community of students, alumni, faculty and staff that is built on collaboration, partnership, friendship, and respect. Through top quality career-oriented American education, unique opportunities offered by a truly global university, individualized approach to each student, and qualified, caring faculty and administration, we create an environment that helps our students become the best versions of themselves and take on the challenges of a modern workplace. Our commitment to building a better tomorrow is to be the best at what we do best - guiding and preparing future global leaders. We invite you to explore all that RIT Croatia has to offer!

Message from the President and Dean
Driven by a passion for delivering the best learning experience possible, we put our students first right from day one! The holistic approach to the college experience that we nurture relies on contemporary American study programs, delivered in a highly stimulating environment, and complemented with intriguing research. Together, we strive for nothing less than excellence, constantly refining our education system to build future-ready leaders, lifelong learners, and happy global citizens.
Key Facts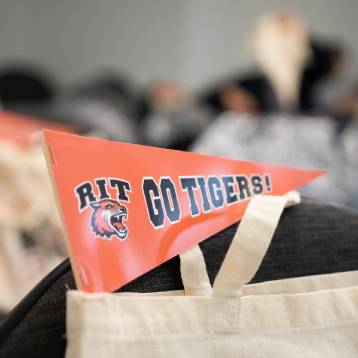 Pioneers
of private higher education in Croatia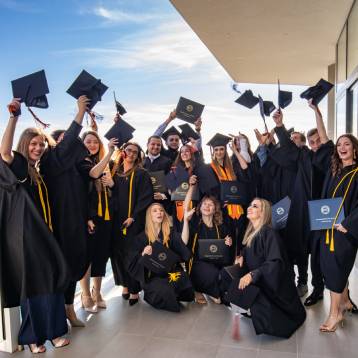 2 Degrees
for completion of undergraduate programs: an American degree from RIT, and a Croatian (EU) degree from RIT Croatia
Campuses in Dubrovnik and Zagreb
Top-quality American Programs
Cooperative Education Program
Learning by doing through mandatory internships. RIT has the fourth-oldest and one of the largest co-op programs in the world!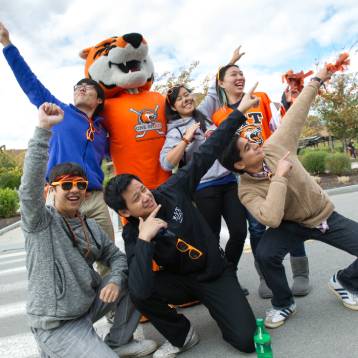 Student Exchange
Students can spend one or two semesters at RIT campuses in the US, Kosovo and Dubai, or study at universities in Europe through the Erasmus+ program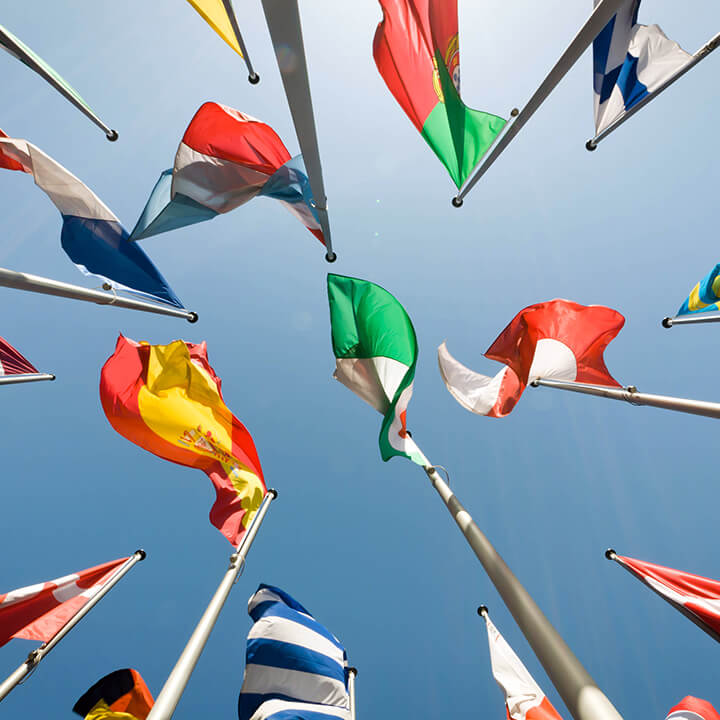 Individualized Approach
Our students enjoy support network of faculty members, academic and career advisors, the college's ombudsperson, alumni as well as their peers
More than 750K EUR
is the amount we allocate for scholarships and financial aid each year
Our Values
| | |
| --- | --- |
| Excellence | We dedicate resources and encourage behaviors that lead to academic and personal achievement |
| Global Mindedness | As citizens of the world we promote global ideas that span local and regional perspectives |
| Inclusiveness | We encourage and build an environment of diverse communities |
| Integrity | We adhere to, and strongly promote, high ethical principles/standards |
| Open-mindedness | We welcome new ideas and novel views that challenge existing mindsets and shape the future |
| Team-SpiRIT | We engage all stakeholders in collaborative processes that strengthen commitment to achieving common goals |
| Trust | We value honesty, lead through empowerment, and nurture a culture where failure is viewed as an opportunity to learn |