RIT Croatia Showcases New Media Design Student Works at Zagreb Design Week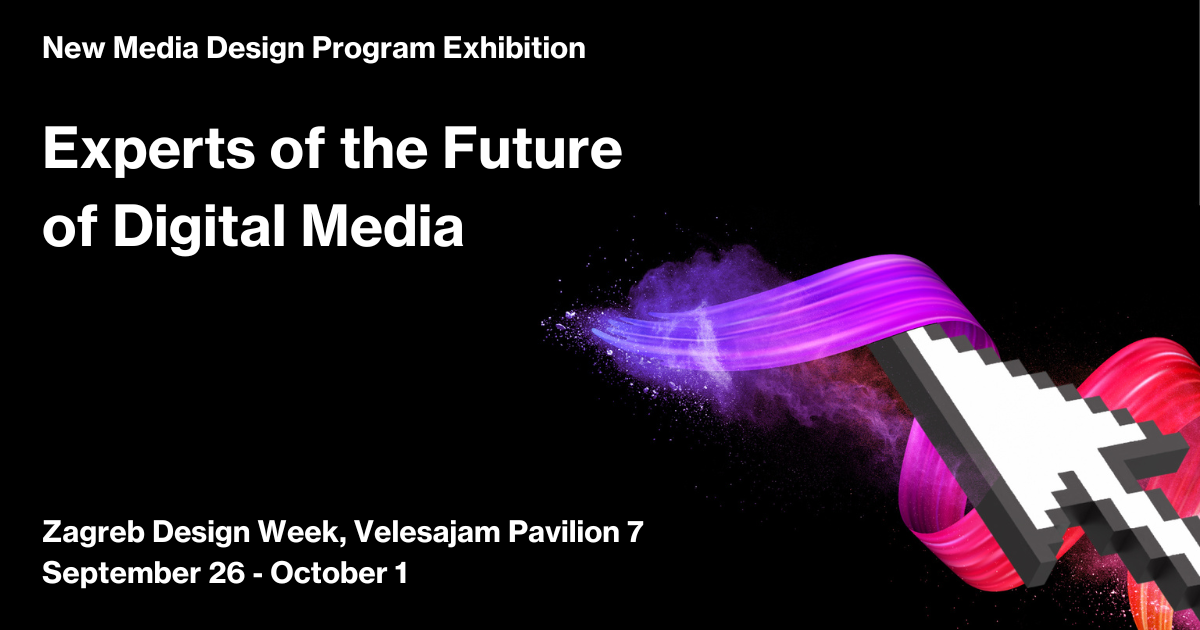 As the 10th jubilee edition of Zagreb Design Week approaches, RIT Croatia is thrilled to be a part of this prestigious event. From September 26 to October 1, we will take center stage at Velesajam, Pavilion 7, as we proudly present the work of our talented students in the ZGDW University and School Exhibition.
Our exhibition, "Stručnjaci digitalnih medija budućnosti" (Experts of the Future of Digital Media), serves as a retrospective of the 20-year journey of RIT's New Media Design BFA program which we started delivering on our Zagreb campus last academic year. This multidisciplinary program blends knowledge and skills from the realms of design, communication, technology, computer science, and art.
The exhibition showcases student works from Rochester and Zagreb campuses reflecting the diversity of knowledge and skills acquired during their studies, encompassing design, visual communication, computer science, and technology. It showcases the diversity of areas covered in the program – from beautiful photography stills, drawings, and photo films to 3D, animation, motion graphics, and interactive designs.
"It has been two decades since RIT introduced the New Media Design program, and just last year, it ventured beyond the borders of the United States and found a home here in Croatia," said Dr. Ante Poljičak, the program's area head, adding: "This extraordinary exhibition is a testament to the incredible work and diverse knowledge of our students from both the US and Croatia. We couldn't be prouder to host this showcase and putting it together required some teamwork. Hence, I would like to use this opportunity to thank Jason Arena as a program director and his team from Rochester, our faculty and staff, and last but not least, our amazing students who are helping prepare this exhibition. Our dedication to cultivating the future leaders in digital media design has never been more resolute, and we are thrilled to be a part of this celebration of design's dynamic future."
You are cordially invited to visit our exhibition at Velesajam, Pavilion 7, from September 26 to October 1, as we demonstrate how RIT Croatia is shaping the digital media landscape of tomorrow!
---
Recommended News
December 1, 2023

November 27, 2023

November 10, 2023

November 10, 2023