RIT becomes one of the first universities to receive support from Google's Cybersecurity Clinics Fund
Funding will help build cyber workforce and strengthen digital defenses in local communities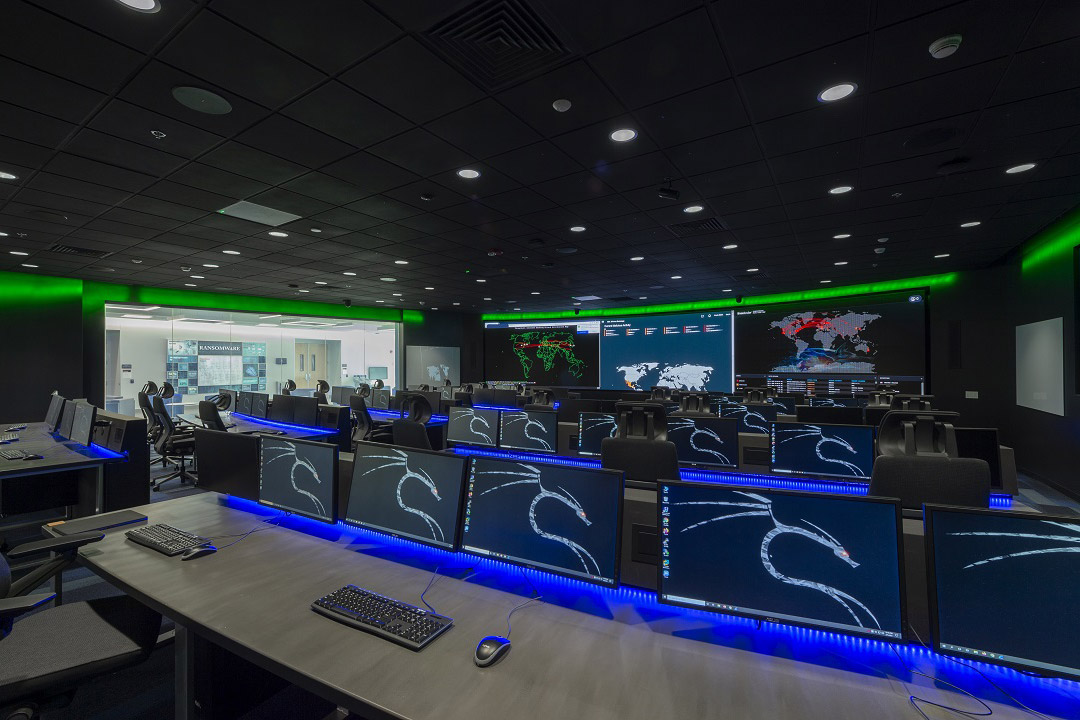 Rochester Institute of Technology is receiving $500,000 from the Google Cybersecurity Clinics Fund to train new cybersecurity professionals, while providing services for public good at the same time. The funding from Google.org, the company's philanthropic arm, is part of a $20 million collaboration with the Consortium of Cybersecurity Clinics that Google's CEO, Sundar Pichai, announced in June.
Modeled after free clinics at law schools and medical schools, RIT's cybersecurity clinic will deploy teams of students to provide free cyber assessment services and resources to community groups, including nonprofits, small businesses, municipal organizations, and school districts. The aim is for students to gain valuable hands-on experience, while helping real-world clients with limited resources.
"The expansion of our cybersecurity clinic through this partnership will give students real-life experiences and an opportunity to sharpen their skills while also helping their community," said Ersin Uzun, Katherine Johnson Endowed Executive Director of RIT's ESL Global Cybersecurity Institute. "We hope to build long-lasting relationships that can keep the talent in the region by making students aware of local opportunities and connecting the community with the talent they need to stay secure in this landscape of ever-increasing cyber threats."
RIT students, faculty, and staff will be able to help clients develop long-term cybersecurity defense, increase their resilience, and expand their cybersecurity capacity. Through the clinic, RIT will provide a range of cybersecurity services, such as:
Penetration testing
Web applications, infrastructure, networks, and Internet of Things services
Vulnerability assessments based on established frameworks, including the National Institute of Standards and Technology, Center for Internet Security, and Cybersecurity and Infrastructure Security Agency
Audit of existing practices and processes 
Cybersecurity engineering, development, and deployment tasks
Cybersecurity consultation and awareness of ongoing technological transformation
"These clinics have been designed to provide the next generation of professionals with the tools and resources they need to succeed in the ever-growing field of cybersecurity," said Royal Hansen, Google's vice president of Privacy, Safety, and Security Engineering. "We're proud to lend a hand to help grow a strong security workforce responsible for strengthening and protecting our infrastructure for years to come."
At the RIT clinic, students choose what projects they want to work on. The clinic is already working with several municipal entities and nonprofits to assess and secure their systems and websites.
Cyber attacks increased by 38 percent globally in 2022 and have cost the U.S. economy billions of dollars over the past five years. Despite the need for more cybersecurity professionals, there are currently more than 650,000 unfilled cybersecurity jobs in the U.S. and more than 27,000 open jobs in New York state. 
The Consortium of Cybersecurity Clinics was founded in 2021 to share knowledge across members and help incubate new cybersecurity clinics. RIT was one of eight founding members, and there are 15 active clinics in the consortium today.
"As cyber threats increase, I share the concerns of businesses and community leaders about building a skilled cybersecurity workforce to protect New Yorkers' critical services, such as hospitals, schools, and financial institutions," said U.S. Rep. Joseph Morelle. "I know that students of Rochester Institute of Technology and New Yorkers throughout our state are ready to meet the challenge and lead on cybersecurity. That's why I'm thrilled to stand with Rochester Institute of Technology, Google, and the Consortium of Cybersecurity Clinics to announce this new investment in RIT's students, their futures and careers, and the security of our state."
RIT offers a bachelor's and master's degree in cybersecurity and a Ph.D. in computing and information sciences, among other computing degrees in the Golisano College of Computing and Information Sciences.

"Online threats are constantly evolving, and it's not just major corporations who are at risk. Small businesses and nonprofits need help to reduce the risk of cyber attacks and be prepared for worst-case scenarios," said Monroe County Executive Adam Bello. "This partnership between RIT and Google will help provide those crucial services to local organizations and build our cybersecurity workforce for the future."
"Our state and nation have witnessed firsthand the devastating impact of cyber attacks," said New York State Sen. Jeremy Cooney. "To protect our hospitals, schools, and community, we need well trained cybersecurity professionals. We are beyond lucky to have an institution like RIT on the forefront of developing this talent, and we are grateful to Google and the Consortium of Cybersecurity Clinics for their investment to expand these efforts."
"RIT and the Rochester area offer the world class talent and technology needed to grow a robust cybersecurity workforce," said Assemblymember Harry Bronson. "Google's $500,000 award will accelerate the work RIT is doing at its cybersecurity institute and cybersecurity clinic and expand the critical resources necessary to protect businesses, communities and families from cyber attacks. As we incorporate more complex digital technology into daily operations and infrastructure, system security and resilience couldn't be more important. Especially given the economic impact of security breaches."
Topics