Golisano College of Computing and Information Sciences earns RIT's Changing Hearts and Minds Award
The college received the award for making strides in diversifying RIT's faculty body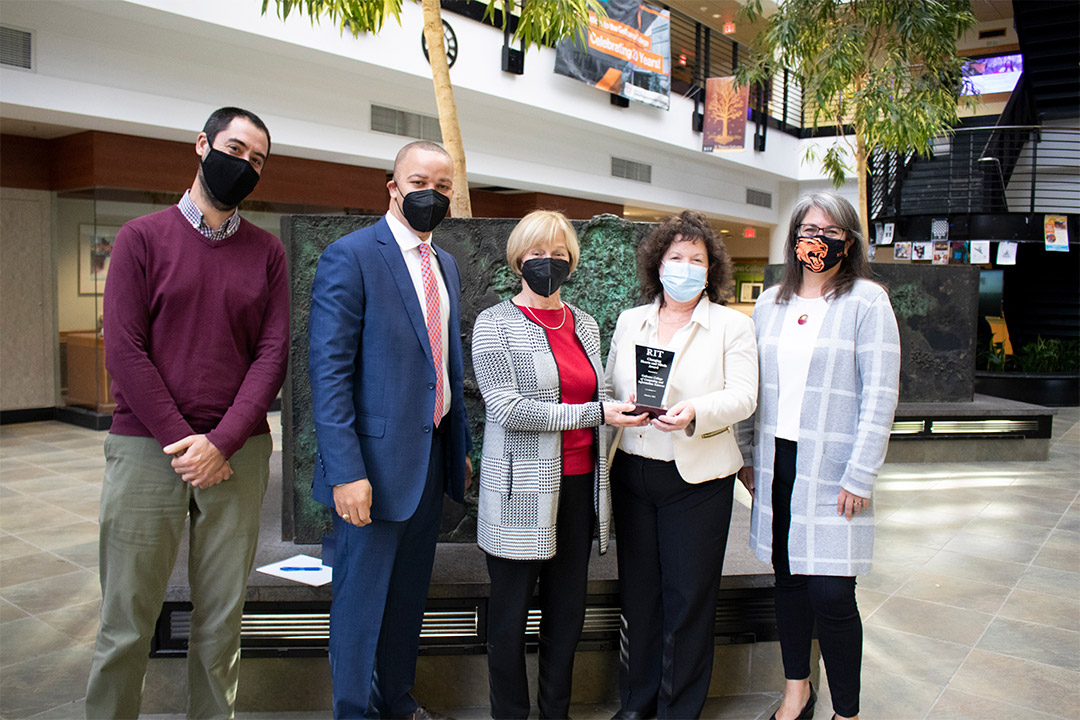 The Golisano College of Computing and Information Sciences earned RIT's annual award for success in diversifying the university's faculty ranks and helping to advance RIT's overall commitment to diversity. The college received the 2021 Changing Hearts and Minds Award, sponsored annually by RIT's Office of the Provost and the Office of Faculty Diversity and Recruitment (OFDR). 
"The award signifies a college's desire and ability to break through artificial barriers that prevent historically underrepresented faculty populations from gaining access and equity," according to Donathan Brown, assistant provost and assistant vice president for faculty diversity and recruitment. "The award also recognizes acts of commitment and comprehension of what it means to develop, train, promote, and model inclusive behavior by providing faculty, staff, and students a welcoming environment—resulting in true institutional transformation."
Brown noted that 60 percent of GCCIS's faculty searches last year were filled by women or African American, Latino American, and Native American (AALANA) scholars. Of these six new hires, four of these scholars are in tenure-track roles.
"This has been a real team effort and I'm excited to have the opportunity to share this recognition with all in the college," said Anne Haake, dean of GCCIS. "We are honored to be awarded for our efforts in this important endeavor and thank the Division of Diversity and Inclusion for their help."
The recognition comes with a physical and monetary award, which can be used in meaningful ways to further advance the college's AALANA faculty recruitment and retention initiatives.