RIT's Collegiate Science & Technology Entry program | December 2019
Newsletter December 2019
RIT's Collegiate Science & Technology Entry program
Maria Vega is on a mission.
The director of RIT's Collegiate Science & Technology Entry program wants to get the word out to students about the benefits of CSTEP.
It is a New York State grant funded program for college students who major in STEM fields and or licensed professions. CSTEP works with historically underrepresented and/or economically disadvantaged undergraduate and graduate students by providing access to an array of opportunities.
Vega easily cites the programs benefits for students. She knows because she once walked in their shoes.
"As a Latina with a low- income background, my parents couldn't help with my college education so to have support programs like CSTEP was beneficial," she says.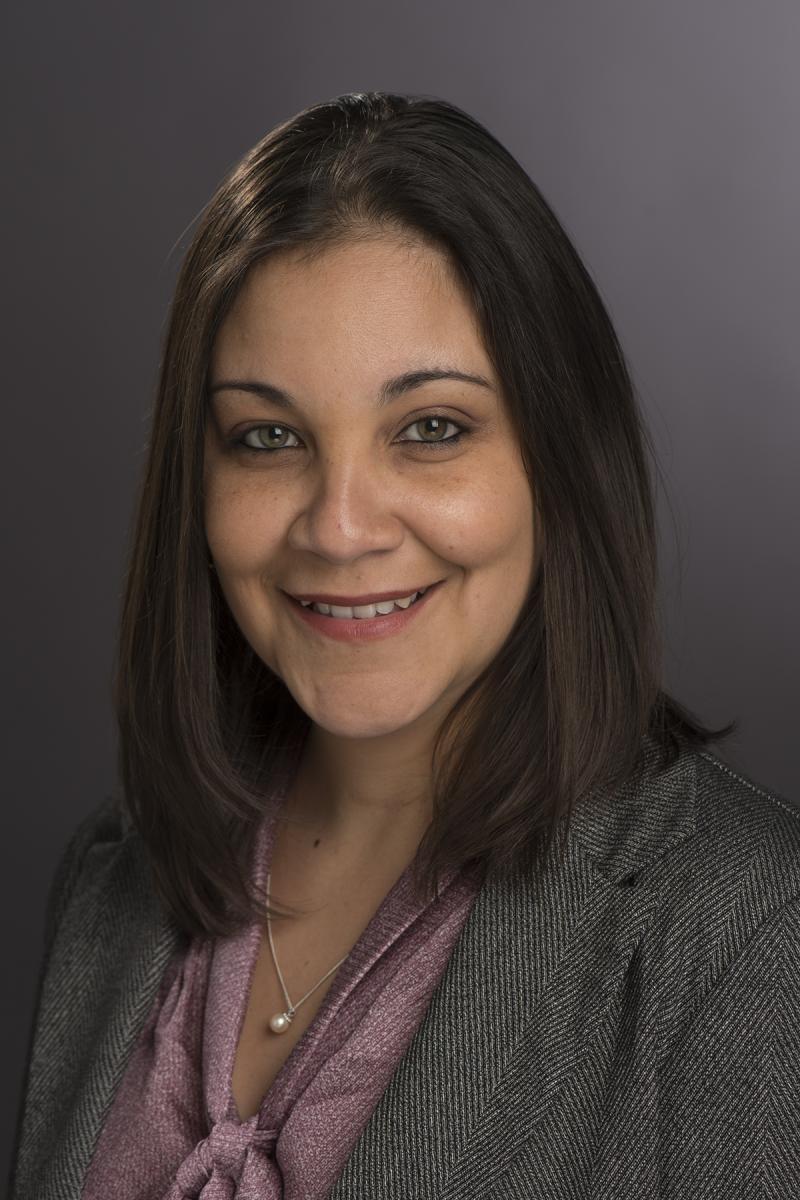 Vega is a native of Puerto Rico and grew up in Rochester. After she graduated from School of the Arts, she headed to The College at Brockport. That is where CSTEP stepped in. She says it was a lifesaver.
"English is a second language for me so a tutor met with me weekly and it helped me when writing papers and doing other work. This was huge and helped me be successful," she added.
In addition to one on one tutoring, CSTEP offers other types of help.
It provides funding/stipends to conduct research on campus. For students interested in graduate school, CSTEP provides funding for entrance exams and textbooks. There is also funding to attend major professional conferences.
While earning her Master's degree at Buffalo State, Vega had an assistantship with CSTEP there.
Now as director of RIT's CSTEP program, Vega wants to let more students know all that is available to students here.
"RIT's CSTEP grant serves 150 students. 36 graduated this past May so there is now room for more. That's why a recruitment effort is currently underway to bring in (25) more students by February 15, 2020," she says.
She is reaching out campus wide holding meetings with everyone from student groups to associate deans to get the word out. She's counting on the continued support from the faculty advisory board as well to help identify eligible students.
Vega is proud to share success stories. One of the state requirements is that students have a 2.5 GPA. Vega says RIT CSTEP students have a 3.0 GPA. And in addition to the 36 students who graduated in May, 29 completed Co-op programs with companies like Google, Excellus, Wegmans and Microsoft. Nine students completed research and 3 students won scholarships through RIT's Community Impact Awards Program.
She knows the program works.
To apply please visit: rit.edu/diversity/cstep/apply or contact Maria directly at mcvheo@rit.edu