Student teams design accessibility, medical solutions in annual studio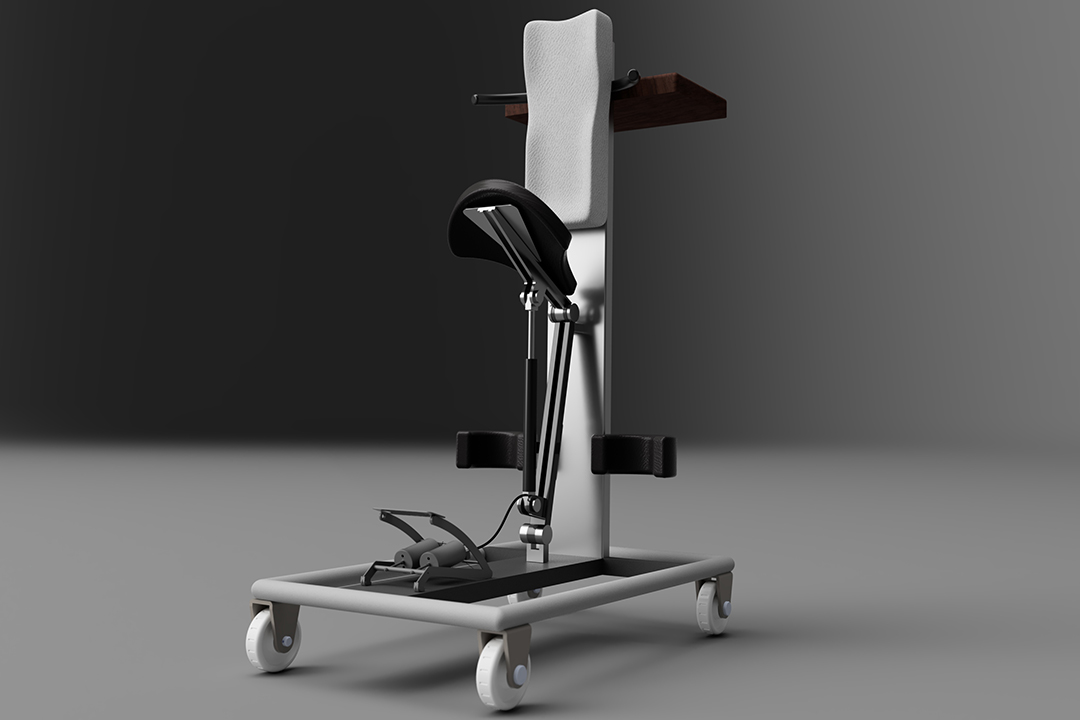 An infant exam and transport platform, an apparatus to help people with disabilities dress independently and a personal portable food preparation system were among the innovative projects showcased during the final presentations of this year's Studio 930 design consultancy.
Studio 930 was created by School of Design Associate Professor Stan Rickel to offer an opportunity for students to work collaboratively on challenges primarily related to accessibility and medical care. The annual initiative is supported by RIT's Simone Center for Innovation and Entrepreneurship. Successful project outcomes typically gain further opportunities to be developed and expanded into potential new businesses. 
Since its inception, Studio 930, managed by RIT faculty coaches and guided in collaboration with sponsoring experts (clients), has opened many doors for students.
In total, 17 interdisciplinary projects were developed by students from RIT's Industrial Design (BFA and MFA) and Integrative Design (MS) programs and the College of Engineering Technology and Kate Gleason College of Engineering this summer. Final presentations, attended by the teams' clients, supporters from Al Sigl Community of Agencies and members of the RIT community, were delivered July 22-23 via Zoom.
This year, due to COVID-19-related restrictions, all students, coaches and client advisors worked remotely, meeting and collaborating on the Zoom and Miro platforms. Although the situation prevented the use of normal RIT resources like The Construct and computer labs, the work continued toward end-of-summer project reviews conclusion.
"In summary of this summer's studio work the students did an outstanding job on their projects, all while working remotely, some residing in different locations, states and even countries," said Dan Harel, Studio 930 manager and Industrial Design adjunct faculty. "For their efforts, they've earned the ability to include references to the work in their portfolios and resumes. As an industry professional myself, I have no doubt that the participating students have increased their ability to successfully compete for desired jobs in the marketplace as a result of their recent experience, and I am happy that we were able to offer them the opportunity to do so.
"I'd like to thank Dr. Richard DeMartino of the Simone Center for sponsoring the Studio, the clients that contributed their time and expertise to help the students and, of course, the terrific faculty coaches that supported the teams throughout the summer."
This summer's featured designs were:
Infant exam and transport platform
A bassinet that accommodates ease and safety of a newborn hip exam for medical personnel.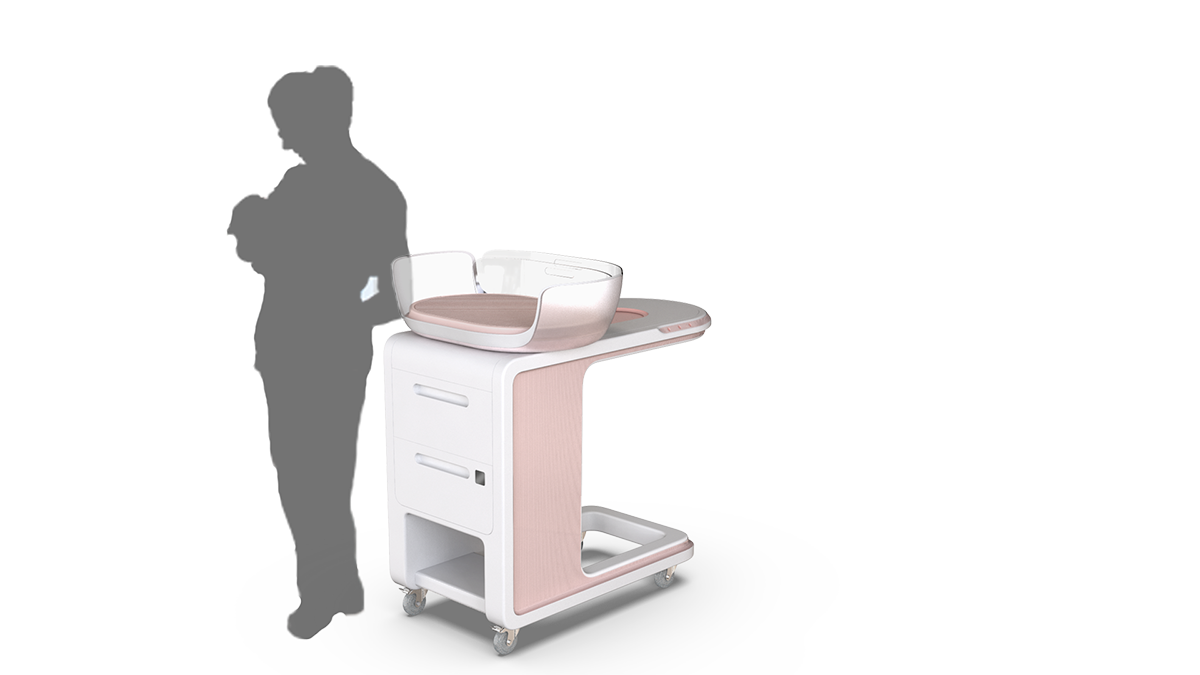 Wheelchair weather protection
A lightweight canopy that can be attached to wheelchairs to protect users from the elements.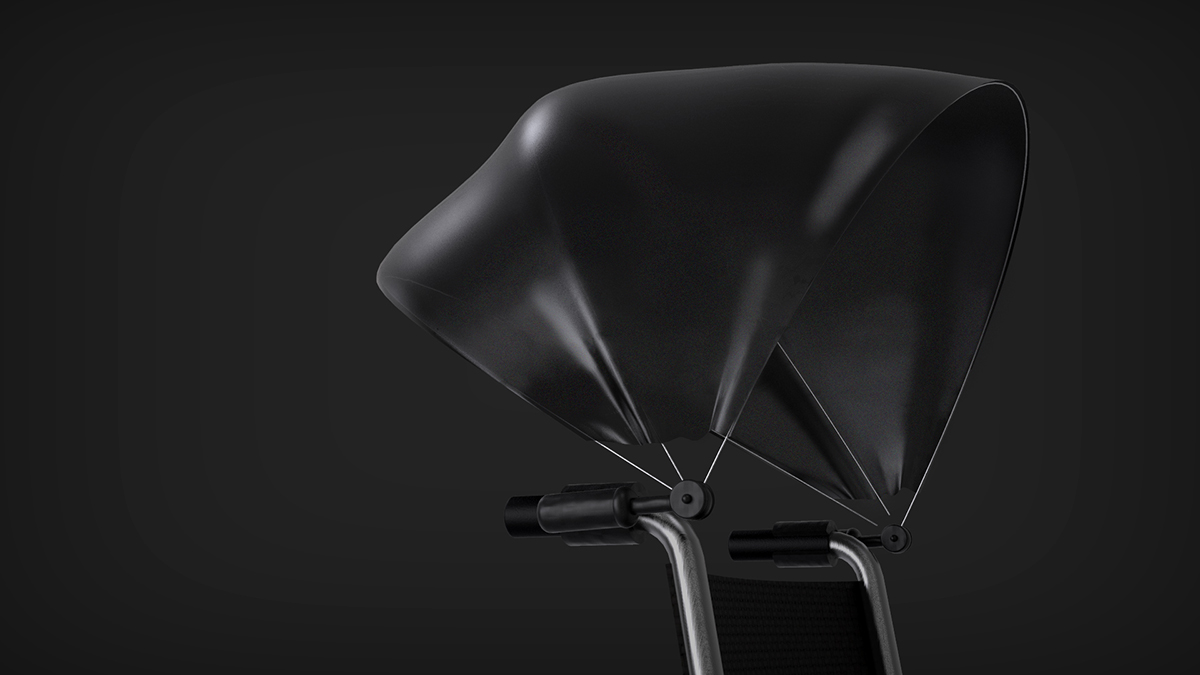 Personal portable food preparation system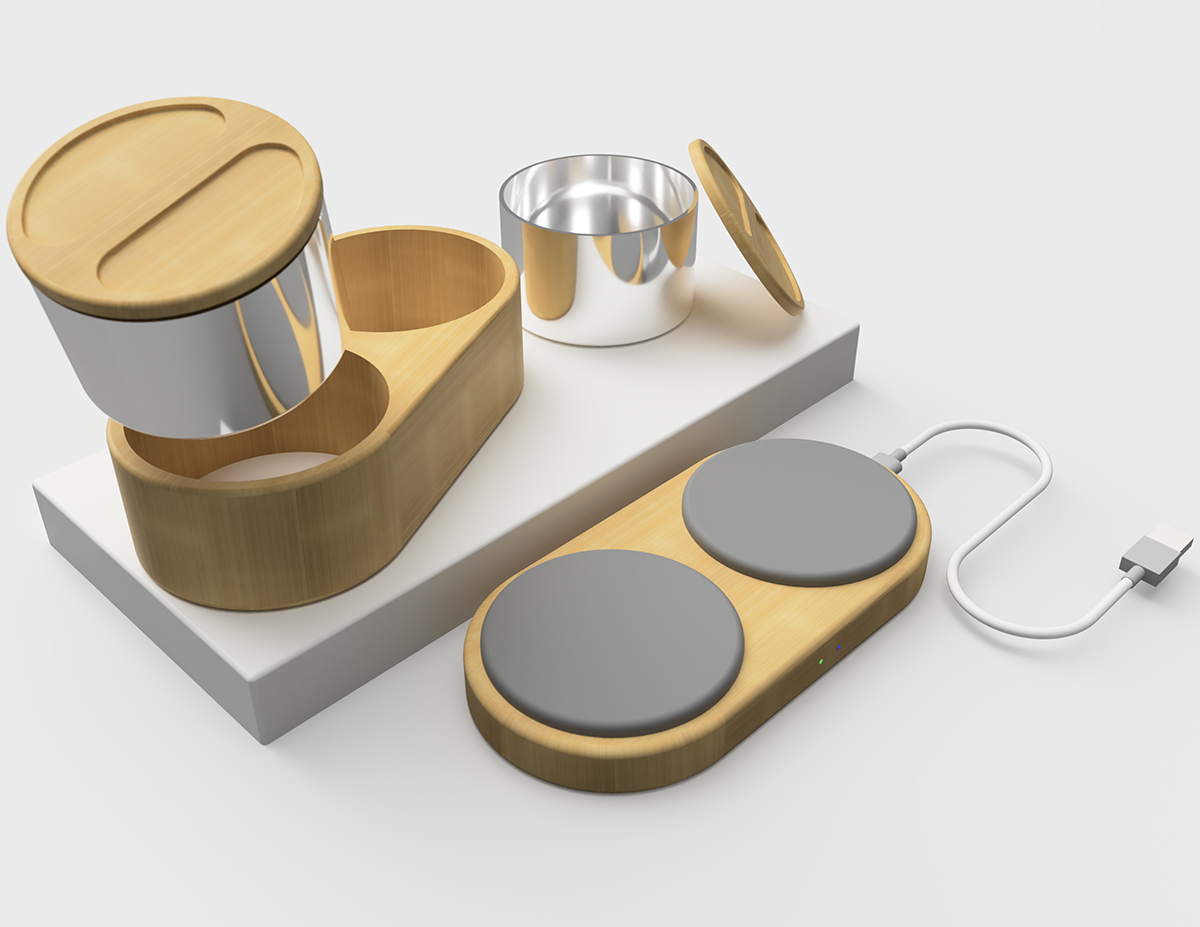 Kitchen stander
An assistive device that provides support for balance and allows children with mobility issues to stand, and also sit when fatigued.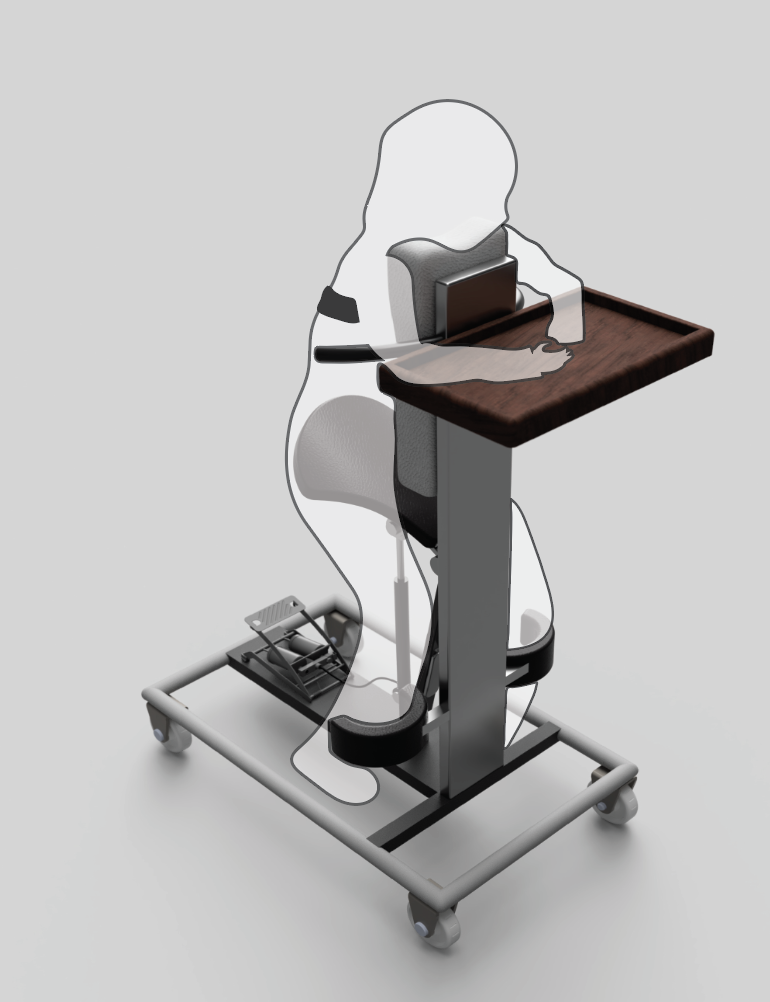 Adaptive kitchen knife
A kitchen cutting tool made for those with a disability that affects fine motor function, grip strength or finger dexterity.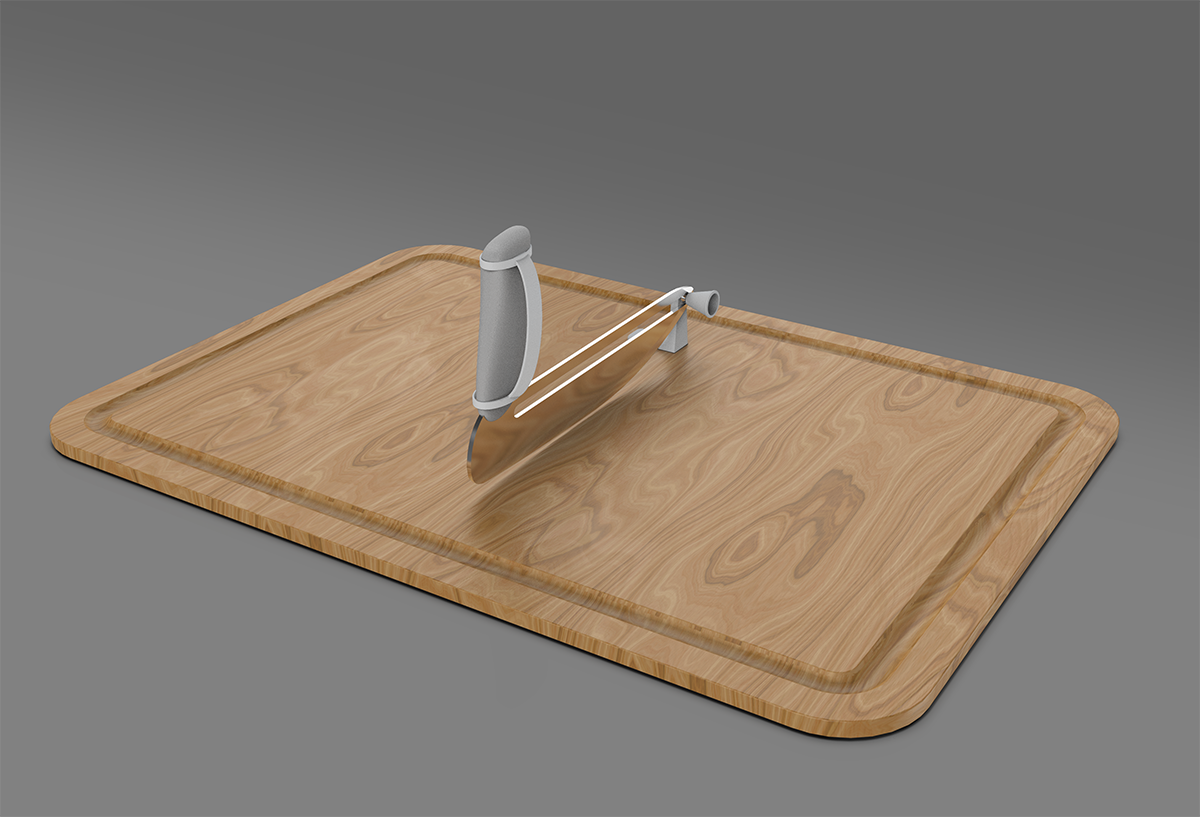 Social interaction while playing games
An interactive platform with many recognizable games for children on and off the autistic spectrum to enjoy together.
Dressing challenges 
A solution that helps people with cerebral palsy dress independently in the most efficient way possible.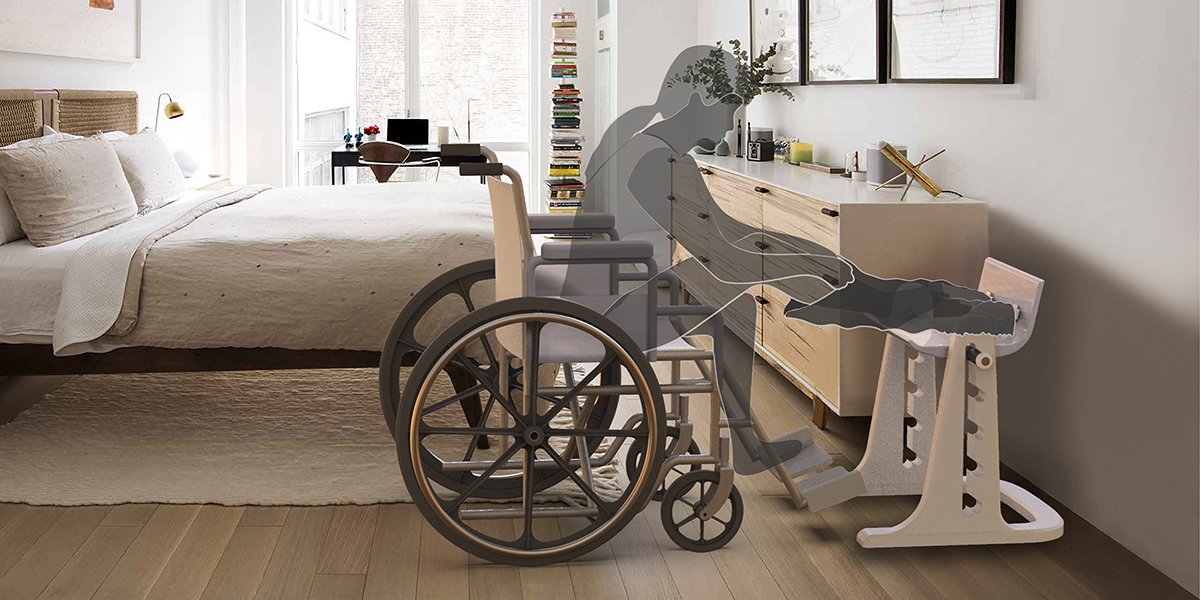 Power wheelchair
With children hoping to use a power wheelchair first needing to prove to insurance companies they're capable of safely operating one, this design is a means for children to hone the cognitive and motor skills they need to do just that.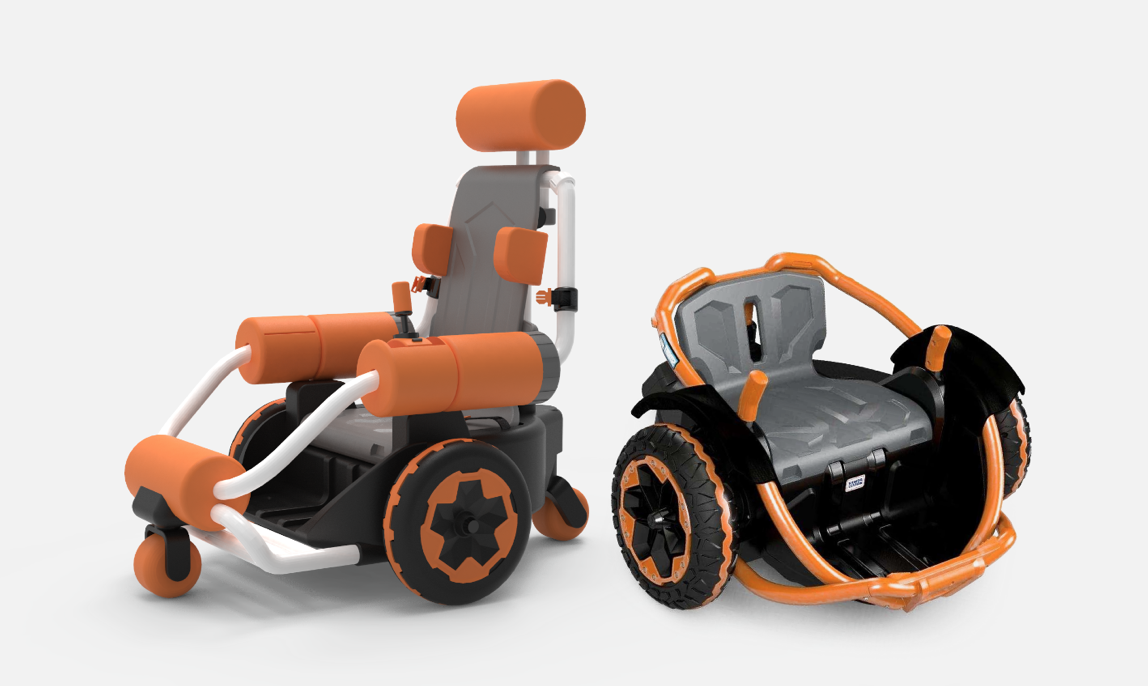 Soft goods sensory toy
Textile sensory toys for those who need neurological development. The design encourages users to engage in therapeutic exercise through an educational and fun experience.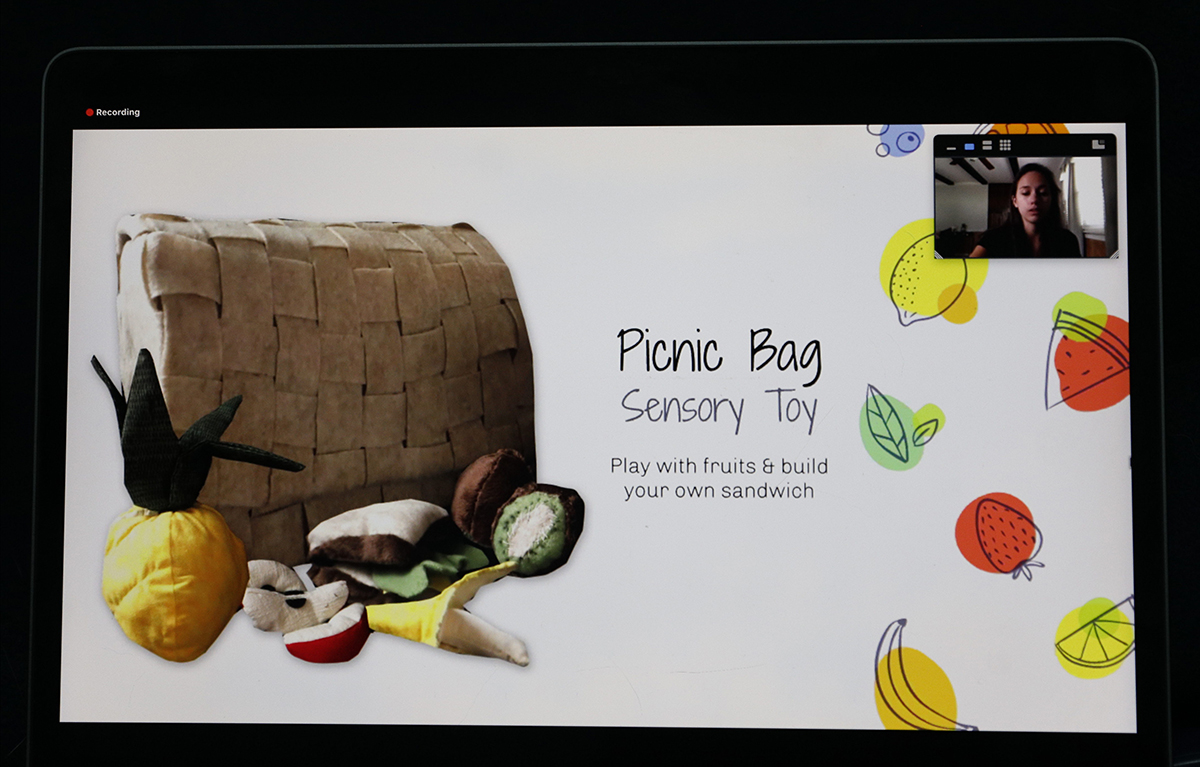 Mobile Kitchen motion capture system
A low-cost, easily configurable motion capture system that can help assess the effectiveness and usability of a Mobile Kitchen modular design.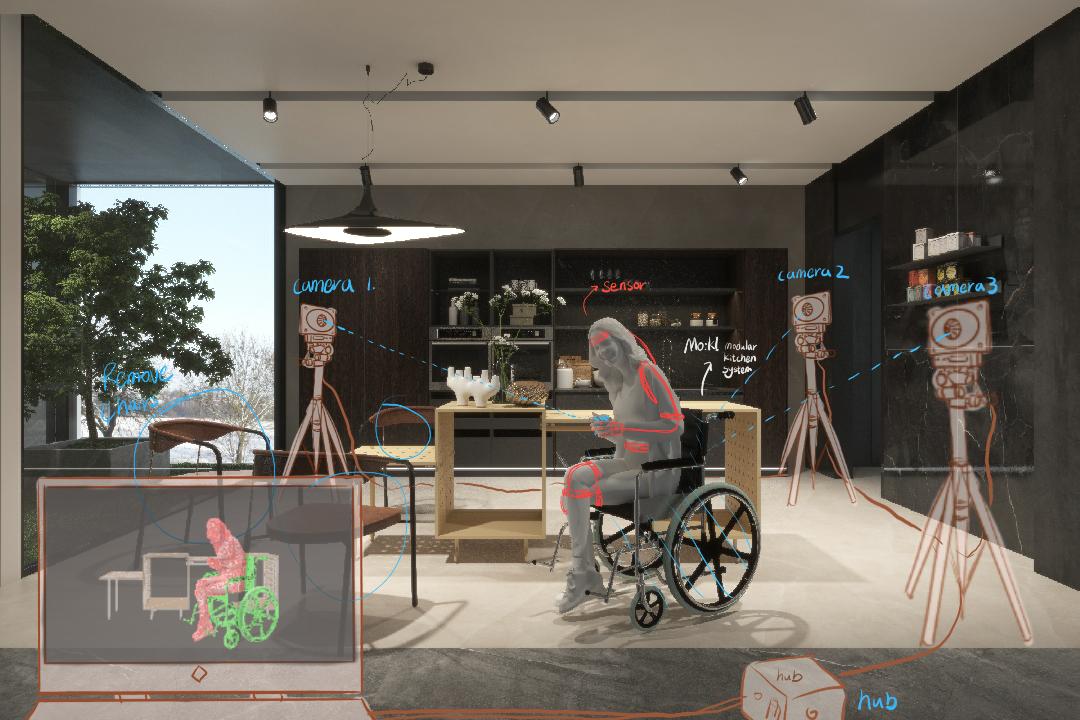 Enabled doors
 A device that enables individuals in wheelchairs to more easily open doors.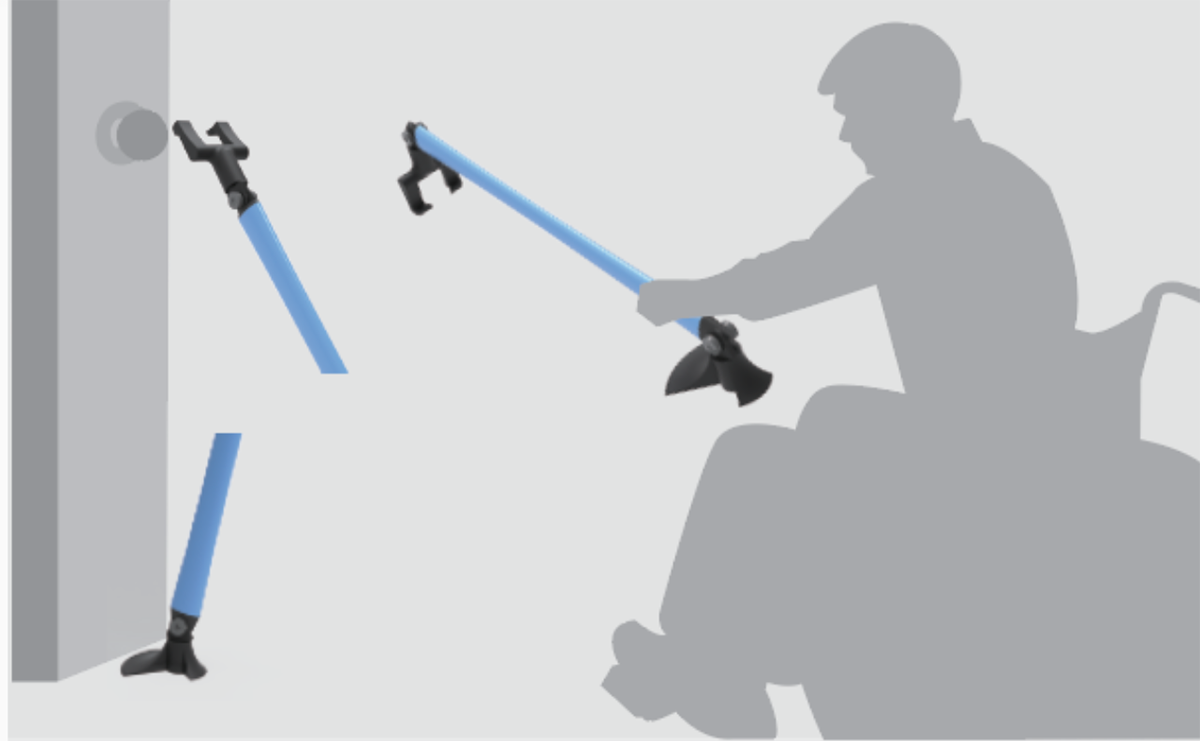 Therapeutic toy
"Tappo" is an adaptive therapeutic toy that emits lights and sounds in reaction to movements such as tapping, shaking and squeezing of the device.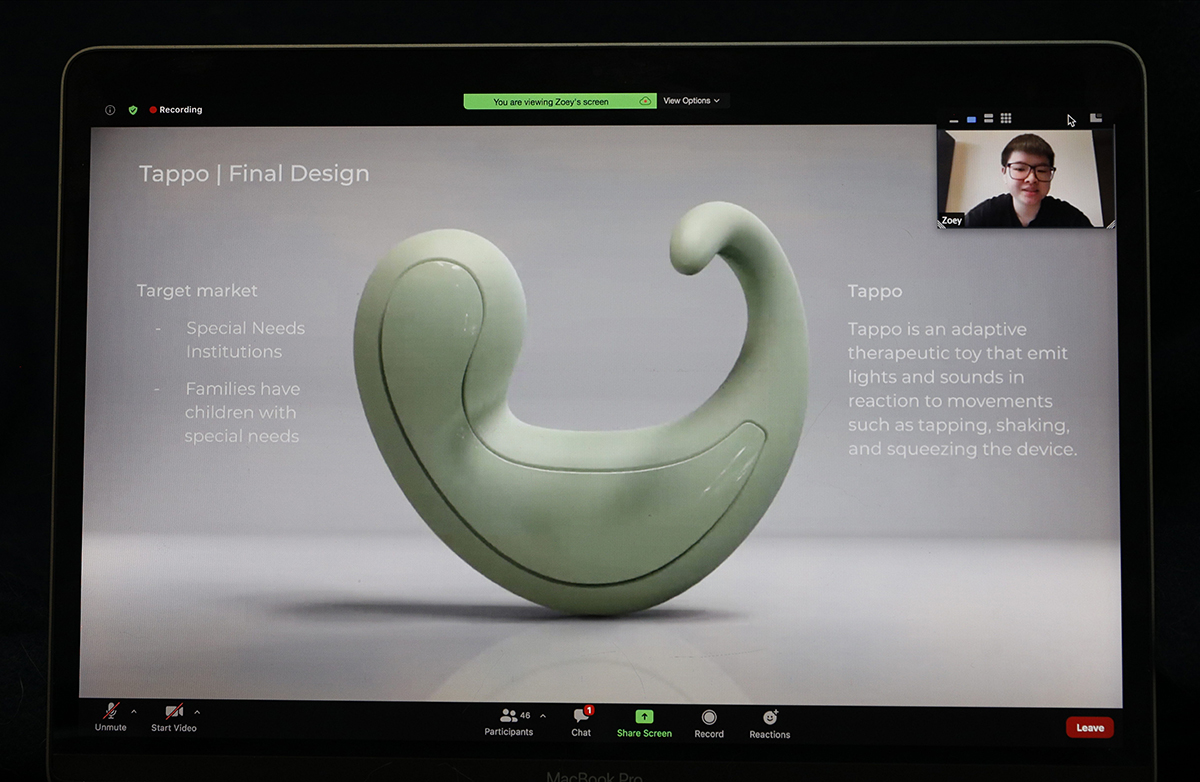 'Bubbo'
A toy design for children with autism.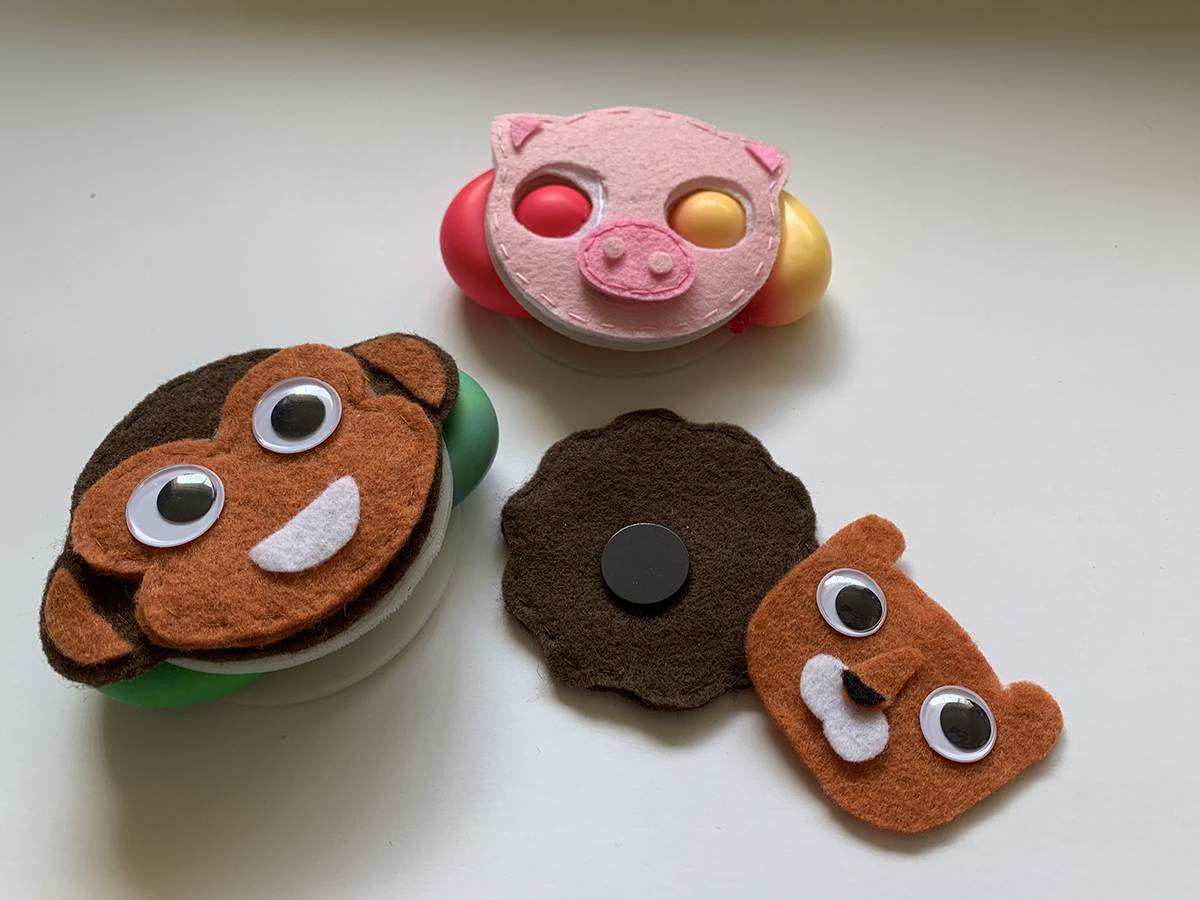 Virtual real estate
A solution to how real estate companies can leverage online resources and VR/AR technology in response to COVID-19.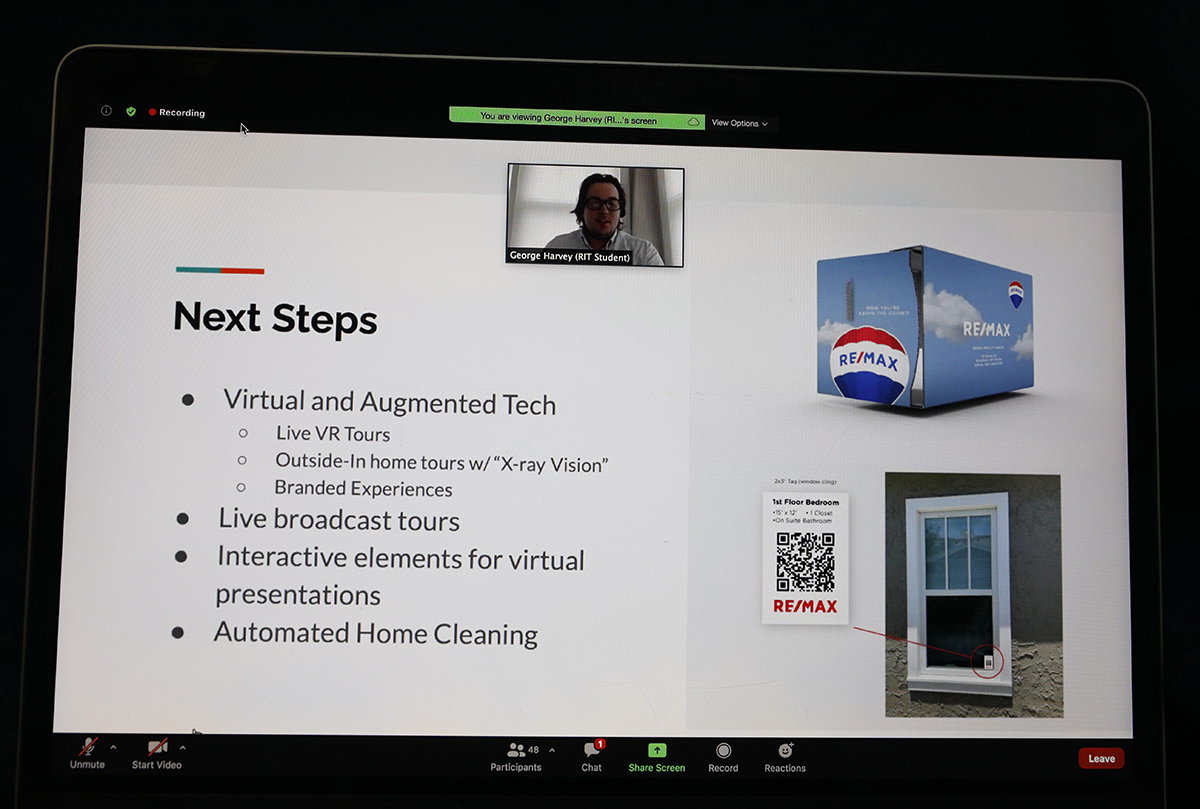 Sustainable insulation
An insulation aimed at reducing residential energy use while minimizing the environmental impact of manufacturing.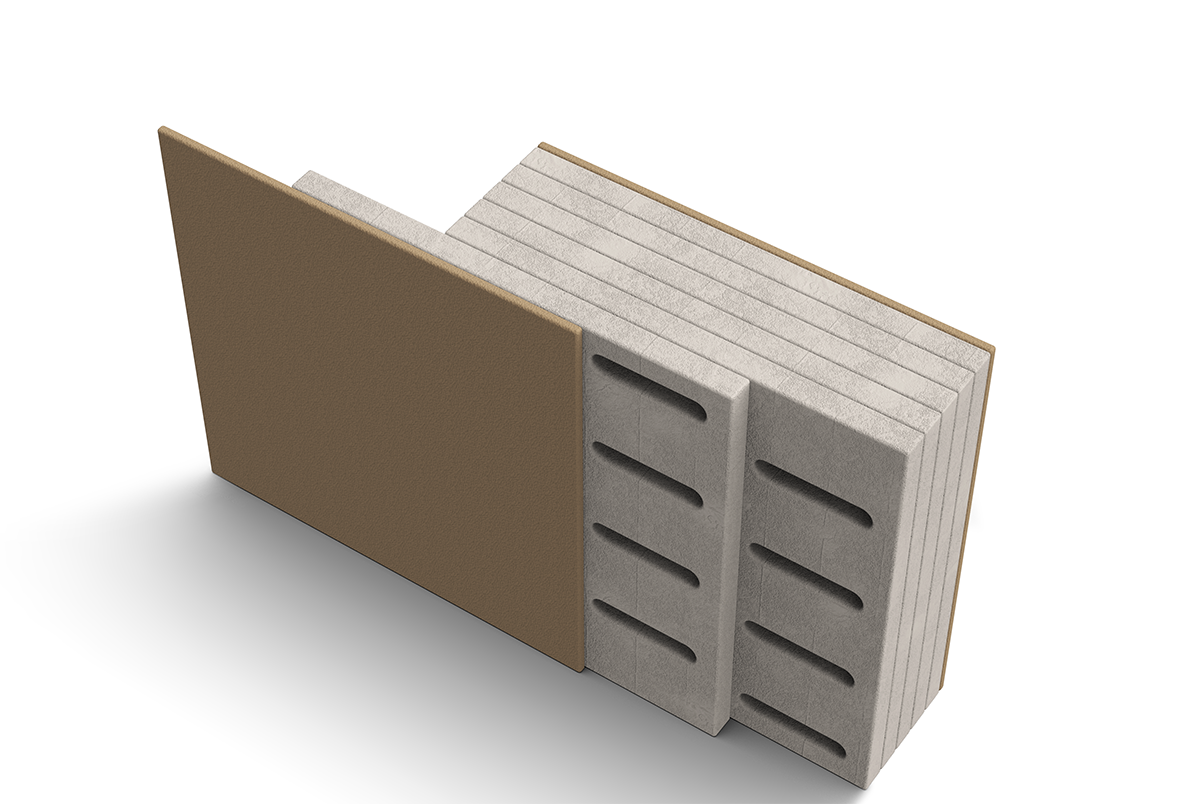 COVID-19 design exploration
An exploration/design research assignment to review current global events and circumstances, and propose possible directions for future design involvement. The team focused on three industries: higher education, service and home living.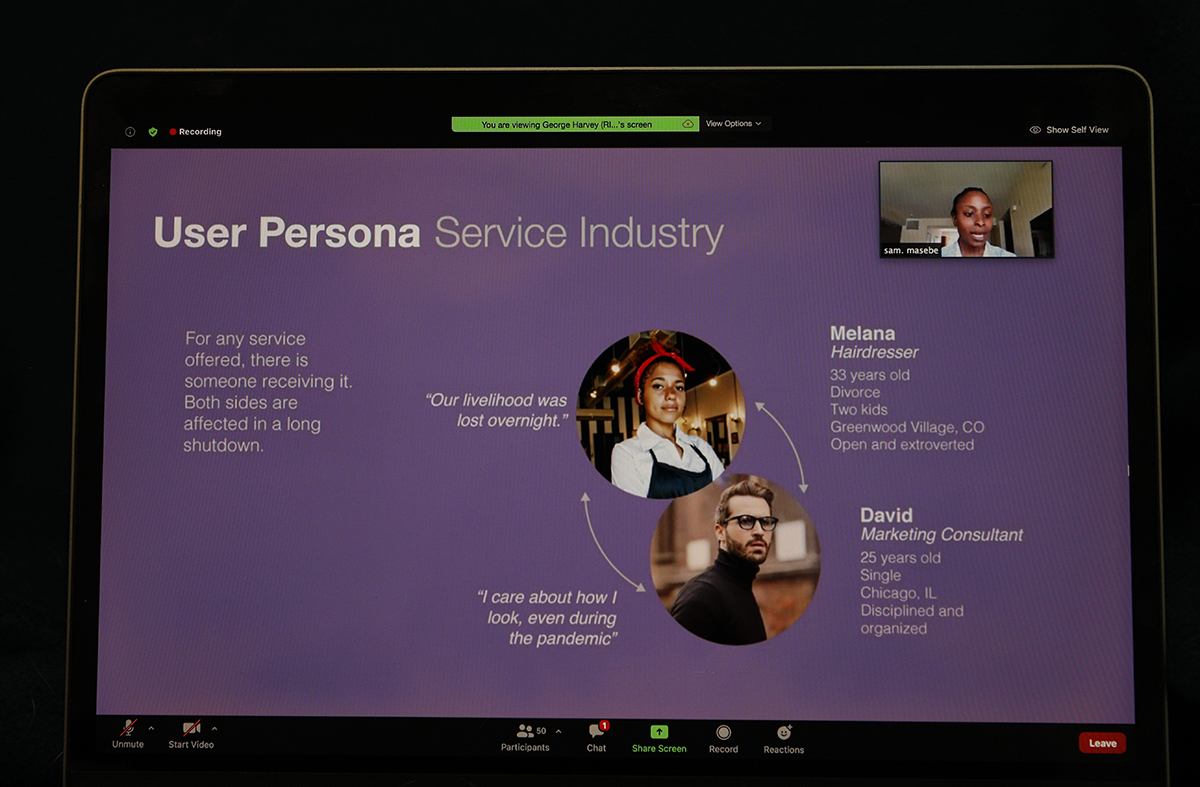 Next-gen smart rug
A game that encourages social interaction while also social distancing, in support of users developing emotional and social skills.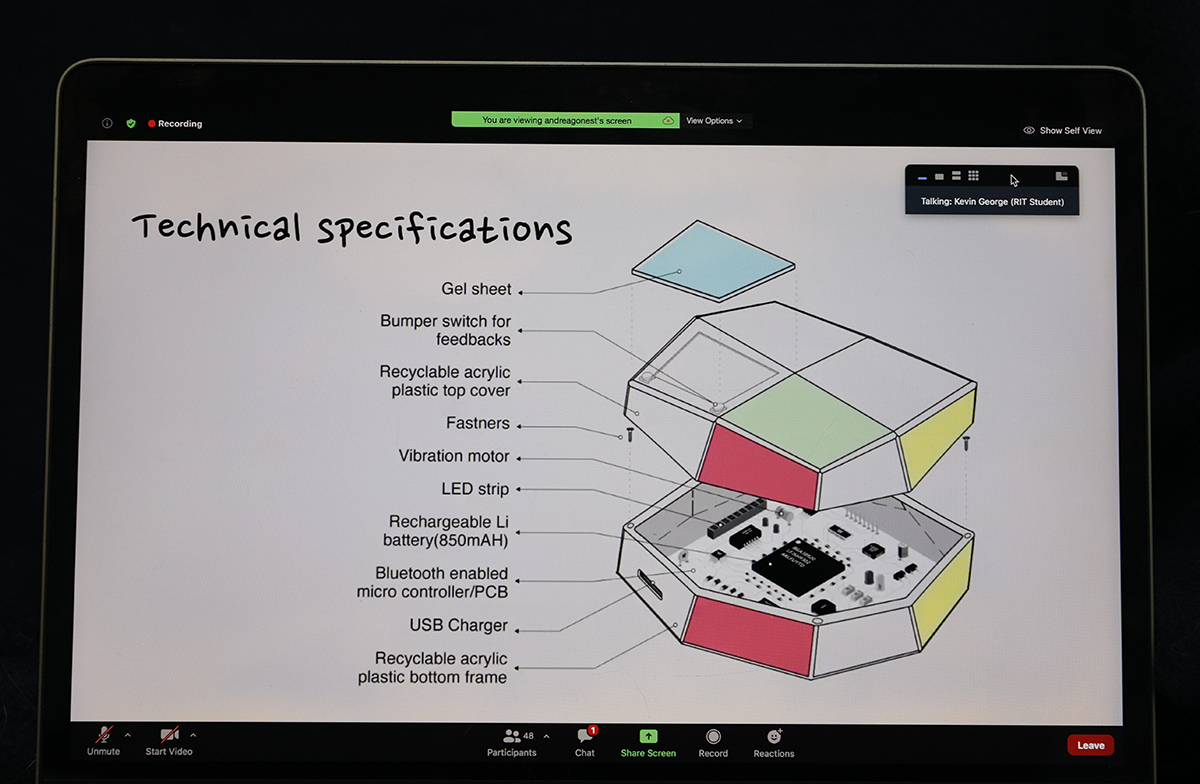 Topics