Tesla Co-op Student Has Self-Starter Attitude
June 2, 2020
Kristina Klishko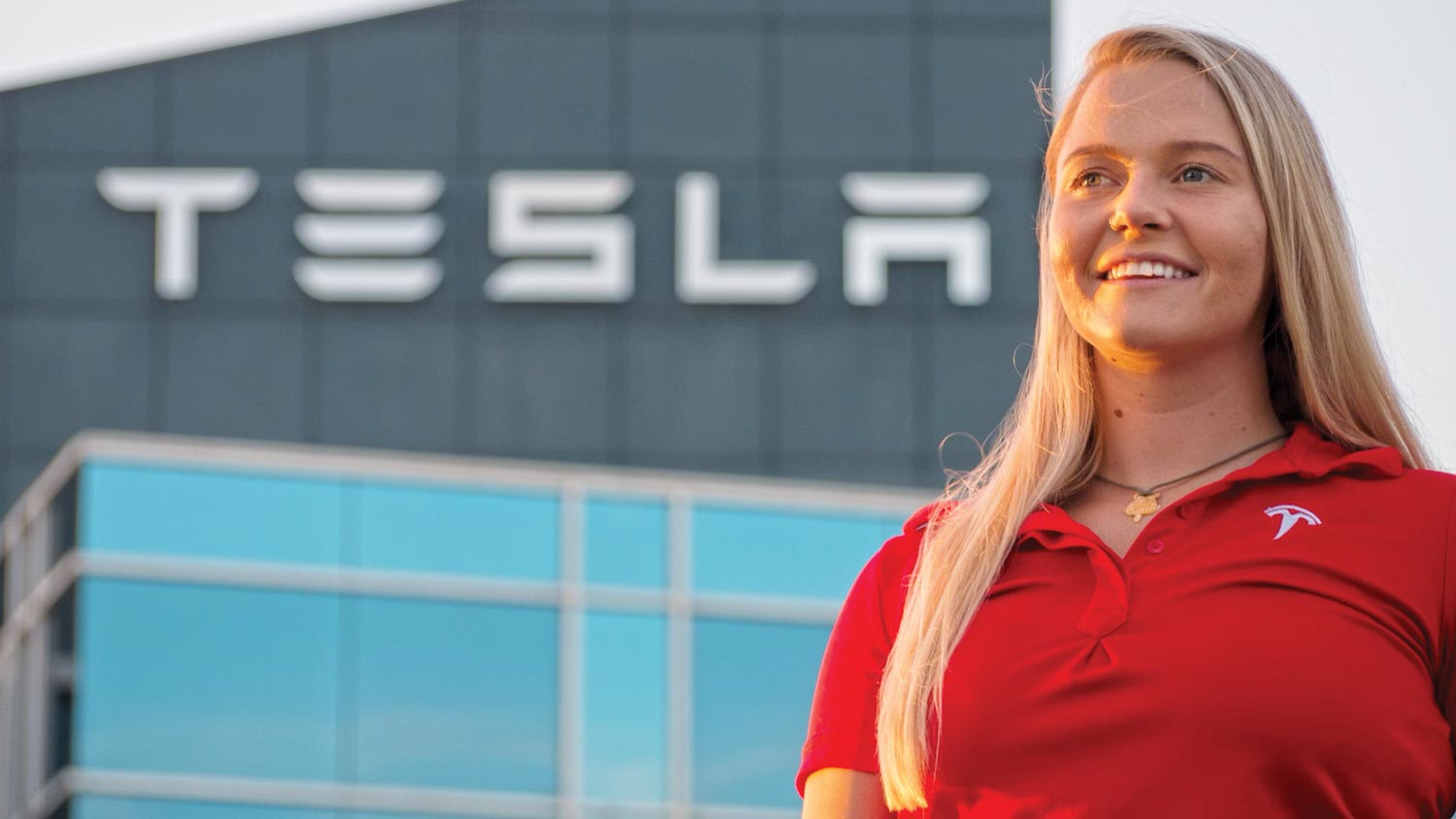 Kristina Klishko, a fifth-year mechanical engineering student from San Diego, spent her summer in Fremont, Calif., working for Tesla. Founded in 2003, the company is known for innovations in the automobile and sustainable energy industries and its promotion of electric-powered vehicles. This technological element is what drew Klishko to apply for a co-op with the company.
"Tesla is a really good example of a company that is technically part of an older industry, but is using very modern technology. This is a great company to work for, and I would love to work there in the future," said Klishko.
During her time working as a seats quality engineering, data analysis, and dimensional engineering intern for the company, Klishko realized that she needed more than just her mechanical engineering skills. To be more successful in her position, she put her self-starter RIT Tiger attitude to work.
"I realized that working in the mechanical engineering industry still requires a significant amount of programming knowledge. I had to teach myself SQL and Python on the job," said Klishko. "Thankfully, I also realized that I have an affinity for programming. After I graduate, I would like to stay involved with the tech industry."
---