Legendary blues musician Joe Beard to perform with RIT students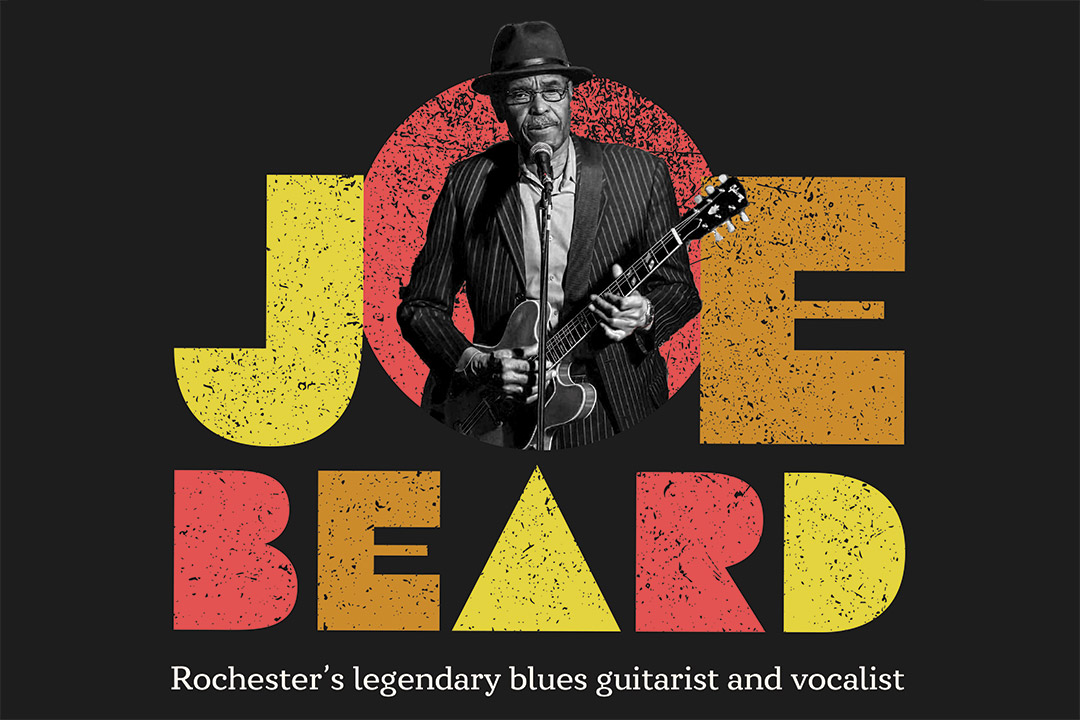 Joe Beard, a legendary blues guitarist and vocalist from Rochester, is scheduled to perform with students from Rochester Institute of Technology's "Harmonica and the Blues" class from 5:30 to 7:30 p.m. Thursday, Nov. 17, at University Gallery in Booth Hall.
The concert is free and open to the public.
It will be the first time Beard has joined members of the class, which is offered by RIT's School of Individualized Study. It is being co-sponsored by RIT's School of Performing Arts.
Beard, 84, has toured the United States as well as Europe and has sat in with blues legends such as Muddy Waters, B.B. King, and his idol, John Lee Hooker.
"He's an authentic, traditional blues player," said Principal Lecturer Tom Hanney, who teaches the course. "He was born in Mississippi and has the original feel and sound that so many of the traditional artists had."
A 2017 inductee to the Rochester Music Hall of Fame, Beard has recorded several acclaimed blues albums, including the critically acclaimed Blues Union with musician Ronnie Earl in 1996, which won OffBeat Magazine's Blues Album of the Year award.
Hanney has been playing harmonica for almost 50 years, including on stage with various bands. The class has been offered to RIT students for more than five years and is routinely filled with a total of 50 to 60 students in three sections per semester.
"The harmonica is a niche instrument, but it has been prominent in certain kinds of music, such as blues and country," Hanney said. "People think it's just a toy, but it is an instrument, like any other instrument."
Topics