Community Health Coaching
Student health coaches link patients, physicians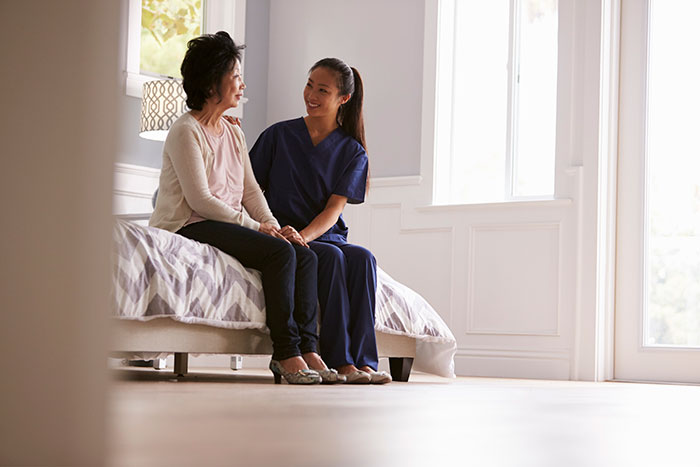 The College of Health Sciences and Technology partners with Rochester Regional Health System and the Greater Rochester Independent Practice Association, a physician organization, to improve the health of chronically ill patients in the Rochester community.
RIT students considering healthcare careers are participating in a program designed to help frail patients continue to live in their homes. As health coaches, students remind patients to take their medicine, exercise and eat nutritiously. They also listen to their clients' concerns and questions, which in turn helps the coaches identify potential issues that might require additional medical care.
"These are the health professionals of the future," said Rochester Regional's Senior Vice President for Clinical Innovation Dr. Bridgette Wiefling. "Their experiences today, working with patients in their homes and communities, will help prepare these students to meet the demands and expectations of the new healthcare paradigm and the focus on keeping people healthy, in their homes, and out of the hospital."
"The health coaching program benefits everyone involved," said Dr. Daniel Ornt, RIT vice president and dean of the Institute and College of Health Sciences and Technology. "The program educates RIT students in the complexity of care management and gives them invaluable self-awareness regarding their potential role in one of the many healthcare professional positions of the future. The program highlights the strength of the RIT and Rochester Regional alliance."
Before visiting patients, students must complete the required seminar class, Community Health Care from Theory to Practice, developed in conjunction with Rochester Regional Health System. The class is offered during the fall semester and home visits begin during the spring term.