National Council - Andrew Goodfriend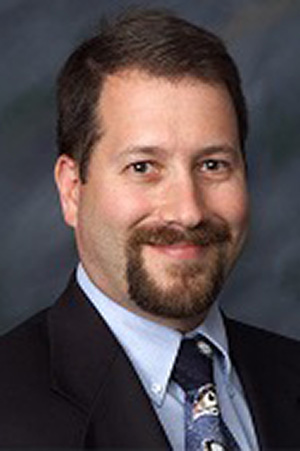 Dr. Andrew Goodfriend
'88 BS Medical Informatics
Dr. Andrew Goodfriend, MD '88 is a practicing American Board of Ophthalmology certified ophthalmologist with OcuSight Eye Care Center in Rochester, N.Y.  He received a BS in medical informatics from RIT with highest honors in 1988 and an MD from University of Rochester School of Medicine and Dentistry in 1992.
He was named chief resident of ophthalmology at University of Rochester Medical Center in 1995 and was director of residency education for two years. Andrew has practiced at OcuSight Eye Care Center since 1996. He is a staff member of the Brighton Surgery Center where he also previously served as a board member.
Committed to supporting the next generation of health care professionals, Andrew was an adjunct professor at RIT's College of Heath Science and Technology (CHST) from 1999 to 2006 and is currently an ambassador for RIT's Dr. Douglas Merrill Endowed Pre-Medical Student Fund. In his commitment to RIT and its CHST students, he also regularly speaks about eye-surgery to the RIT Physician Assistant program students, volunteers at student networking events, and provides shadowing opportunities to Biomedical Sciences students.  He was honored with the 2020-2021 College of Health Sciences and Technology Distinguished Alumni Award.