Alumna creates mobile ultrasound business in Rochester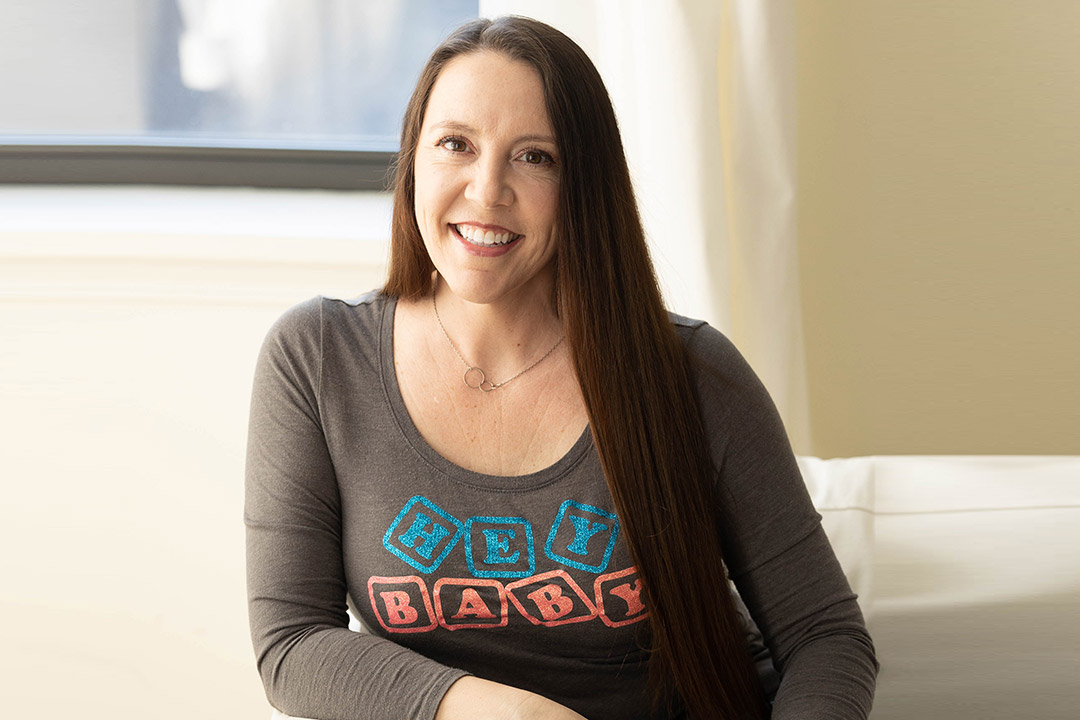 Jenny Kron '15 was 37 years old with three kids and a mortgage when she enrolled in RIT's diagnostic medical sonography program full time. Prior to that, she ran an at-home daycare for 13 years. Now, she is running her own successful mobile ultrasound business called Hey, Baby! Mobile 4D Ultrasound.
Kron came to RIT as an adult learner after earning an associate degree through Monroe Community College's online program. She knew she wanted a bachelor's degree when RIT's course catalog arrived in the mail.
She called the program head, Hamad Ghazle, who encouraged her to apply.
"The nice thing about the program here is that Hamad is also a sonographer, so he doesn't want you to just pass the class, he wants you to be able to think on your feet. He really wanted everyone to be the best of the best coming out of RIT," Kron said.
Following graduation, Kron was hired full time as a sonographer. A few years into the job, she had an idea. Kron told her husband she wanted to start an elective ultrasound business. She would do the ultrasound in the comfort of people's homes with a portable ultrasound machine.
"Now, there are diagnostic traveling services, but this is elective," she said. "This is the fun part of the ultrasound."
Private elective ultrasounds are not ordered or read by a doctor. Insurance does not cover elective ultrasounds since they are for entertainment. Most of her clients are those who want to share the ultrasound experience with close friends and family.
Kron also does ultrasounds for animals. Professional breeders and animal rescues hire her to see if a cat or dog is expecting.
Kron did research for her solo business venture for nine months, and by the end of 2018, she started her business.
People want their best friends, parents, and children to see their ultrasound, she said. During COVID, others were not allowed in the room with the mother. Kron's mobile ultrasound allowed families to share those moments of joy.
"My favorite ultrasounds I have done to date have been, and this is bitter-sweet, when I have gone to the grandparents' house while they are on hospice and showed them the baby," Kron said. "It is so special, and you instantly feel like you are a part of their family."
Kron takes a minimum of 40 pictures and videos during an average ultrasound. All the pictures and videos are sent electronically to the family, which they can then share online.
With the success of Hey, Baby! Mobile 4D Ultrasound, she has gained more than 90,000 followers on TikTok and started a consultation service for other sonographers to start their own mobile ultrasound business.
Kron also works closely with Chison, a leading ultrasound machine manufacturer, to test out their ultrasound machines.
Kron took a leap of faith when starting her business.
"I feel like I won the lottery. I am living the life I have always wanted to live," Kron said.
Topics