RIT health systems management MS program earns national accreditation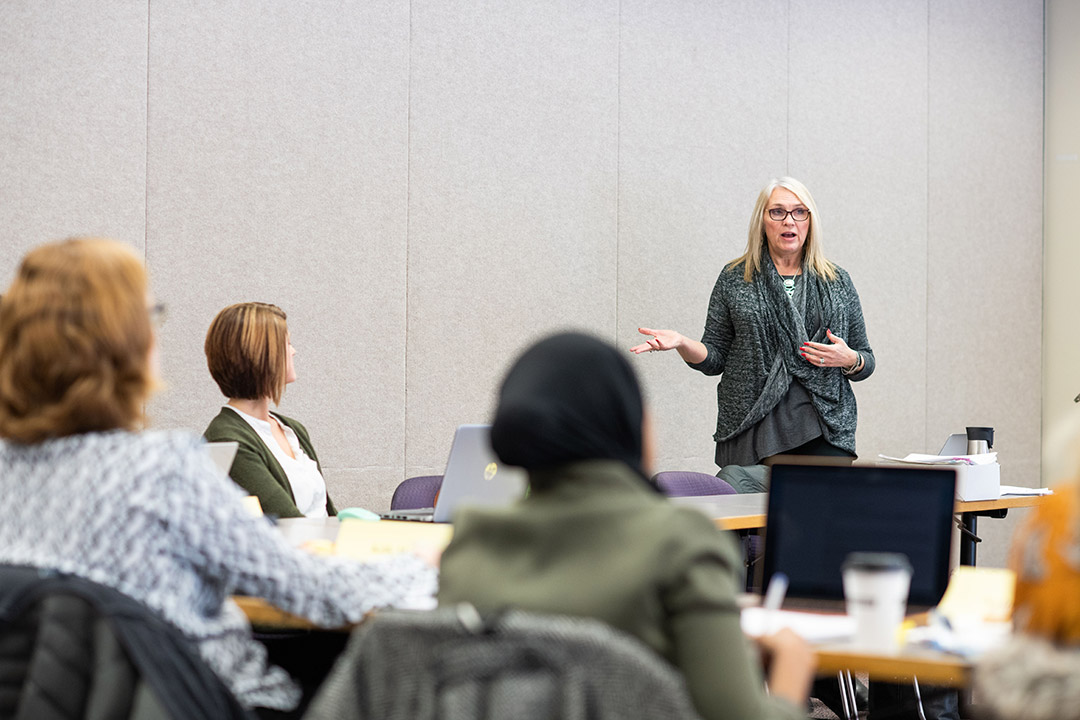 The health systems management online MS program at Rochester Institute of Technology has been awarded accreditation in compliance with national standards and guidelines that define the healthcare management field.
The Commission on Accreditation of Healthcare Management Education (CAHME) accredited RIT's online graduate program for three years. Several years of work by the program's advisory board and faculty, with support from RIT and the College of Health Sciences and Technology, prepared the graduate program for accreditation. The next site visit will occur in fall 2024.
The accreditation process establishes a benchmark for students and employers in healthcare management and a commitment to quality improvement. It sets measurable criteria for excellence in healthcare management education and prepares future healthcare leaders.
RIT's hybrid MS degree in health systems management is the only accredited program in Rochester, and one of two located in the Finger Lakes Region, according to Carla Stebbins, director of RIT's program. 
"Accreditation is a big deal for an academic program—it tells students they will get a high-quality education at RIT, and it tells employers that RIT graduates are prepared for management responsibilities in the ever-changing healthcare industry," Stebbins said.
Accreditation raises the status of the program and offers access to a host of benefits to RIT's program and its students.
"These benefits include access to scholarships and fellowships, and benchmark data, and an opportunity to learn from the experience of other CAHME-accredited programs," Stebbins said.
The Council on Higher Education Accreditation recognizes the commission as the only accreditation-granting organization for individual academic programs offering a master's degree in healthcare management education.
Topics