Graduates find their niche with RIT's School of Individualized Study
Thousands of Rochester Institute of Technology students are graduating this week with majors including engineering, computer science, cybersecurity, business, and fine arts.
But more than 250 graduates are also receiving customized bachelor's and master's degrees from RIT's School of Individualized Study, which allows students a flexible education pathway of their choosing.
One of this year's graduates is Kelly Gampietro, of East Aurora, N.Y., who initially came to RIT to pursue engineering. Once on campus, she specifically focused on industrial engineering before finding SOIS and designing a major of sustainable product design, with concentrations of industrial design and sustainable product development.
"I knew that I wasn't loving what I was doing in engineering," she said. "So I got in touch with the Career Center which was an amazing experience and gave me other people to talk to, and I discovered I could put my whole past year of studies to use and make a major myself from SOIS. It really helped me explore other options involving textiles and environmental sustainability."
Gampietro started a business, Fishy Patchwork, which utilizes old textiles. She reuses the letters from discarded T-shirts or fabrics by mixing different size, color, and font types to create a ransom note-looking phrase or message on garments.
She's mainly created new sweatshirts, but has also been working on sweatpants, hats, T-shirts, and jackets.
"A lot of my work is custom-based where I work one-on-one with people to get them a completely original piece," she said. 
She credits SOIS for giving her "the opportunity to take many environment-based classes, many of which I have honed in on the harmful nature of the textile industry. My discoveries have only made my passion for reducing waste traveling to landfills all the more fierce."
SOIS graduates typically receive a bachelor's degree with 120 credits on campus, online, or a combination. The degree is called a Bachelor of Science in individualized program. SOIS also helps students who never graduated to complete the process through a customized path of courses.
SOIS serves more than 680 undergraduates as well as graduate students in professional studies and provides academic programs to more than 450 students studying at RIT's global campuses.
James Hall, SOIS executive director and dean of University Studies, calls the creativity shown by RIT students "legendary. It's not surprising that the energy brought to building products, designing futures, and imagining change is itself brought to bear on the ways they think about educational categories and modalities. SOIS students build knowledge and skills—but they also accumulate confidence and pride in having executed on a pathway that they shaped themselves."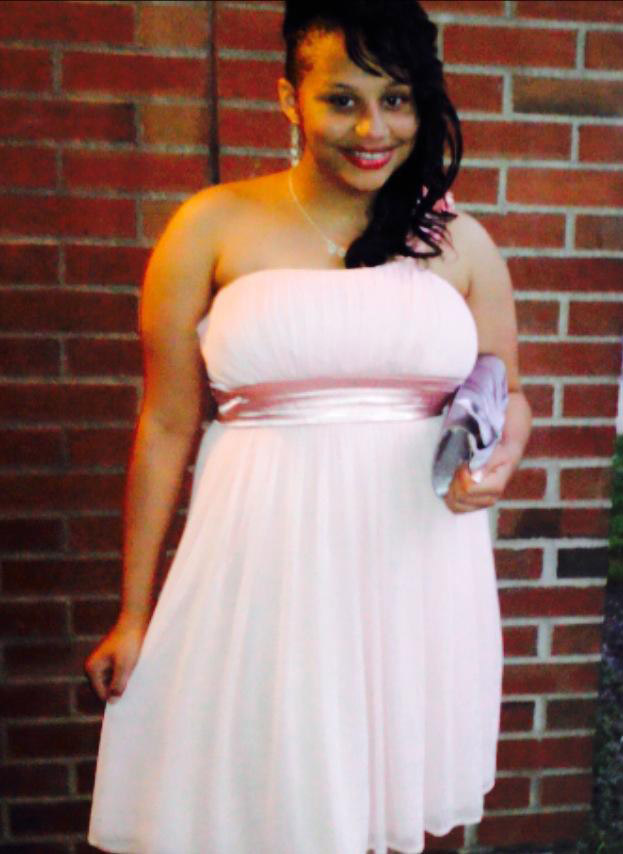 SOIS 2023 graduate Diamond Powell crafted her major of representative storytelling to help make sure resources on campus and in the community have better access for everyone.
"This is important to me as I am a deaf, disabled student curious about how other students, both deaf and hard of hearing, are engaging with the access here on campus," she said.
Powell, of Syracuse, enrolled at RIT as a psychology major, but soon realized it was more research-driven than she had envisioned. So she enrolled in SOIS at the end of her first semester.
"I chose SOIS because I was able to build a foundation of my dream of telling and sharing stories with others," she said. "Writing is my passion. I also appreciate the incredible, unlimited support system and sense of community that the advisers and faculty provide for students."
In addition, SOIS enabled Powell to work in the Writing Commons.
"I realized through my time in SOIS and working at the Writing Commons how much I truly value education, and what that means to me," she said. "And I got to pick courses that fancied my interests. "
Powell also credited her success to the SOIS advisers and staff, including the dean. "I never hesitated to ask questions if I needed help," she said.
Powell recently made plans to stay at RIT for graduate school, for a master's in secondary education of students who are deaf or hard of hearing at RIT's National Technical Institute for the Deaf. She said she can envision teaching literature.
"I look forward to starting the grad program in the fall. I really hope to make a difference, not only at RIT/NTID, but anywhere. I think being able to expand and articulate my skills that I learned through SOIS will benefit me in the future," she said.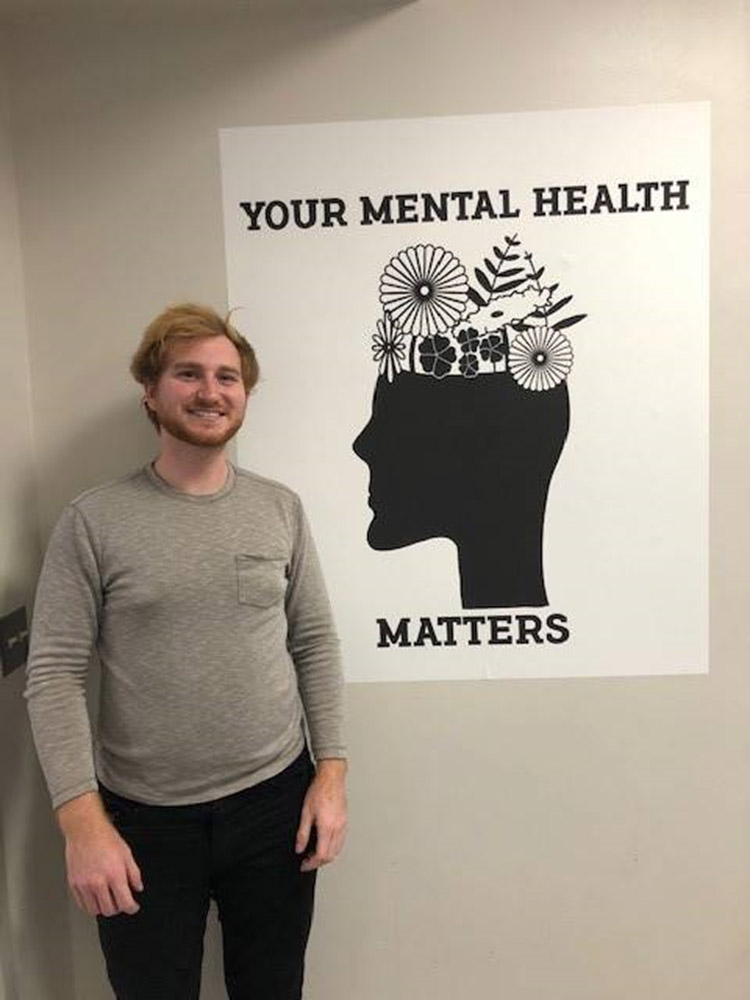 Another graduate this year is Ethan Martin. He came to RIT from Pearland, Texas, to join RIT's varsity tennis team, and to major in chemical engineering. After one semester, he decided to change his major to psychology to better pursue his interest in patient care.
And after his first year, Martin enrolled in SOIS, focusing on behavioral health and substance use. He credits the flexibility of SOIS to enable him to finish a semester early with a degree in behavioral health, with concentrations of clinical psychology and psychopharmacology.
"I switched to SOIS because it gave me the freedom to pursue my passions across multiple colleges: the Thomas H. Gosnell School of Life Sciences, the College of Health Sciences and Technology, and the College of Liberal Arts," Martin said. "I don't have an obligation to take courses in any one space, which is a benefit to me because substance use interventions require an interdisciplinary perspective."
Martin credits the SOIS faculty and staff for being extraordinarily supportive.
"They have the understanding of the value of building connections," he said. "I really appreciate the faculty and staff throughout RIT, but the ones in SOIS took it a step further to network and help you realize you have complete and total freedom of the courses you choose."
He also liked the fact that you don't have to take specific classes in specific order.
"You have a lot of flexibility to make a course plan and submit it to show you have a plan, but the plan can change," Martin said. "As long as you can rationalize a class for your concentration, you're fine."
Martin believes his focused college education helped him get accepted to graduate school. In the fall, he plans to pursue master degrees in social work and public health from Case Western Reserve University, concentrating on substance abuse disorders in social work and population health research in public health. His goal is to pursue mental health care, with a focus on interventions aimed at the psychosocial drivers of substance use in the 2SLGBTQ+ communities.
"I think I have a strong background in both the social sciences and statistics, and that duality of concentrations did help my application," he said. "It gave me the freedom to explore things and set me up for success in that program."
Topics