June 23, 2021
by Luke Auburn
New math model traces the link between atmospheric CO2 and temperature over half a billion years
Lead author Assistant Professor Tony Wong's paper featured in 'Nature Communications'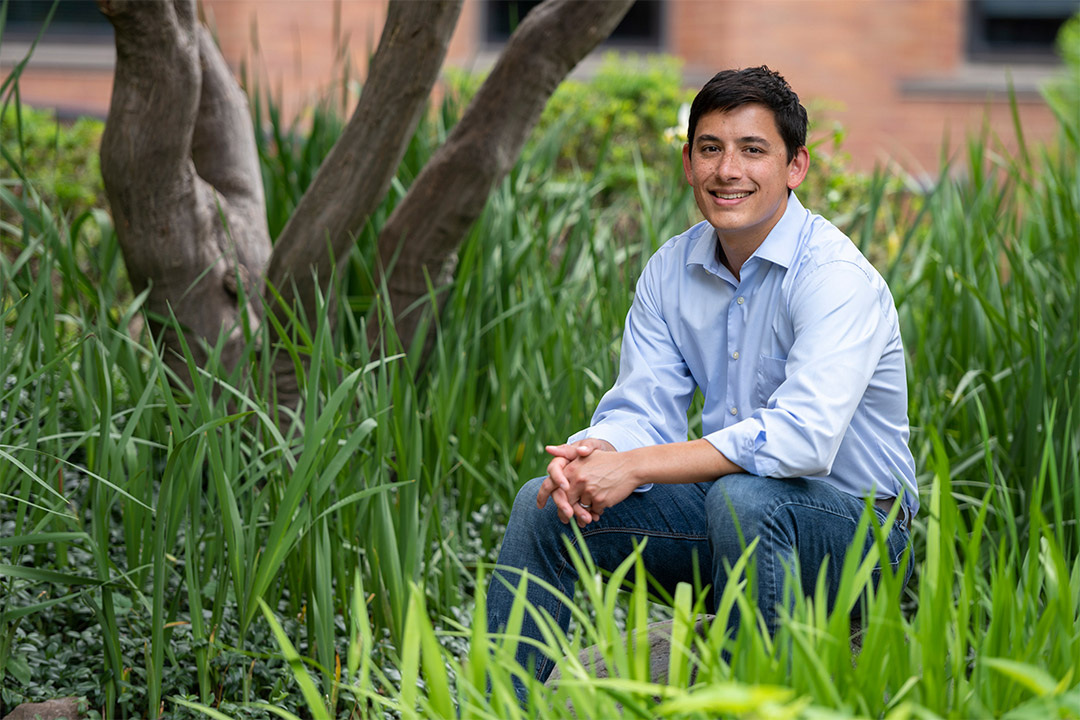 A Rochester Institute of Technology mathematician helped develop a new modeling method to explore the relationship between the Earth's atmospheric carbon dioxide (CO2) and surface temperature over hundreds of millions of years. Assistant professor Tony Wong is the lead author of an article featured in the journal Nature Communications that outlines the method. He hopes it will help answer fundamental questions about the geophysical processes that drive the Earth's climate.
Scientists often use a measurement method called equilibrium climate sensitivity (ECS) to study the long-term effect on temperature of doubling atmospheric CO2 concentrations above pre-industrial conditions. ECS is helpful for assessing the effectiveness of climate change policies and understanding changes of up to a few hundred years. Wong's method works on a much grander scale and uses a measurement called Earth system sensitivity (ESS), which allows the method to factor in processes that take millions of years to change, such as the shifting of tectonic plates or variations in solar luminosity.
"The model gives us better insight into how the world and its geophysical processes work," said Wong, faculty in the School of Mathematical Sciences. "It offers this nice schematic to incorporate all of the physics that encapsulates our current understanding of the Earth's system. If it doesn't look good or there are areas where there are biases relative to data that we have, then that highlights a gap in the understanding of the physics of our world. So we can go back and say OK, so what do we need to do to improve our understanding of the world?"
Wong said the new work improves upon previous studies that used more limited sets of data and less sophisticated statistical methods for calibration. He also noted that the team used a unique inverse parameter calibration approach.
"It's taking this kind of Sherlock Holmes approach of once you rule out what's not possible, what you're left with must contain the truth," said Wong. "It's an interesting approach and it's nice because there's this satisfying cycle where you run the model forward, you see how it compares against data, and you rule out the parameter values that don't represent the world we live in."
Wong has been working with College of Science students on ways to leverage the new technique. Recent alumnus Ken Shultes '20 (applied mathematics) '21 MS (applied and computational mathematics) built on the method and is developing an even more detailed statistical technique to infer the best model parameter values based on observational data.
To read the full paper, go to the Nature Communications website.
Topics