December 3, 2019
by Luke Auburn
RIT gifted 177-acre estate to expand research, educational offerings
The property in Penfield will be the home of the Tait Preserve of RIT and Leenhouts Lodge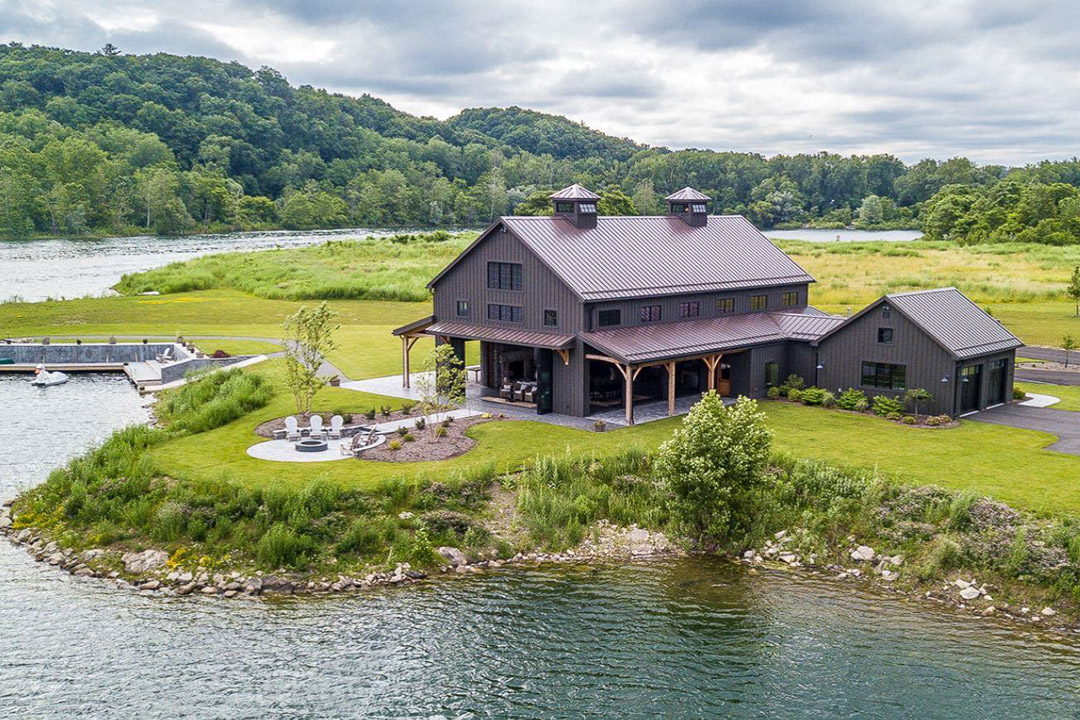 Rochester Institute of Technology will use a substantial gift of real estate in Penfield to expand the university's research and educational offerings in ecology, agriculture, sustainability and other fields.
Amy Leenhouts Tait and Robert C. Tait, Rochester natives and highly successful real estate entrepreneurs, have gifted to the university their 177-acre property, which includes a 60-acre lake and a private mile of Irondequoit Creek adjacent to Ellison Park. The site, home of a former Dolomite sand quarry, will be dedicated as the Tait Preserve of RIT.
"With this generous donation, the Tait family is providing RIT a transformative opportunity to expand our experiential education and research opportunities in many of our programs," said RIT President David Munson. "The Tait Preserve of RIT will provide nearly endless possibilities for RIT and the broader community. We are deeply grateful to the Taits for their magnificent gift and commitment to this university and the Finger Lakes region."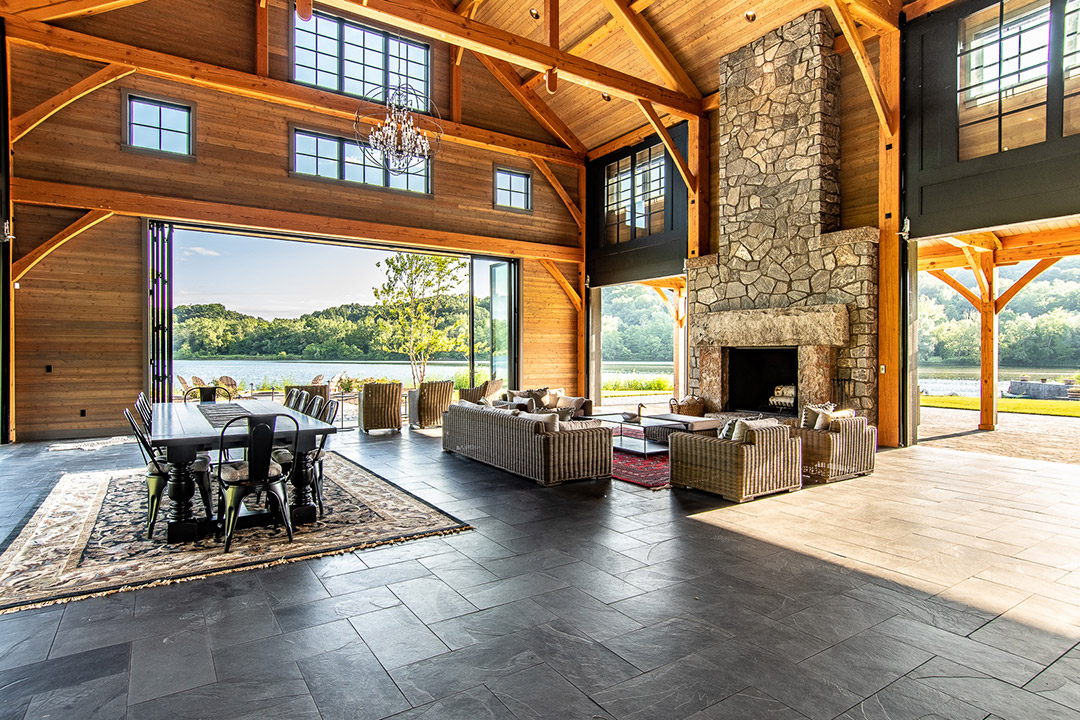 Clyde Gillam
Over the past four years, the Taits have worked to clean up the abandoned industrial site and restore its natural beauty, constructing a 5,000-square-foot luxury lodge amidst its wooded hills and open meadows. The Leenhouts Lodge, named in honor of the Leenhouts family members, has geothermal heating and air conditioning, a chef's kitchen, a massive stone fireplace and an open concept interior with huge sections of glass walls that mechanically open to the outdoor patios, firepit and view of the lake and surrounding hillsides.
"Bob and I are delighted that this property, which has special meaning to our family, will be loved and enjoyed for generations to come under the responsible stewardship of RIT," Amy Tait said. "We are so inspired by RIT's vision, which will benefit its constituents, the Penfield community, the broader region and potentially even the planet."
The Tait Preserve of RIT is located 25 minutes from the RIT's Henrietta campus and 10 minutes from downtown Rochester. Given its convenient location, RIT expects to use the facility for a wide variety of education, research and conservation activities including:
Environmental education and research, incorporating K-12 programming
Agriculture and aquaculture research and education, including sustainable agriculture and community engagement
Conservation, sustainability and urban ecology research and training
Events and hospitality community functions
Youth recreation
"With the Tait Preserve's close proximity to downtown, we also see this as an opportunity to offer the City of Rochester's K-12 students unique experiences they would not otherwise have access to," said James Watters, RIT senior vice president for Finance and Administration and treasurer. "The Leenhouts Lodge will provide a first-class event center where we can engage the RIT and Rochester communities in ways that fascinate and inspire."
RIT says it is committed to preserving and protecting the ecosystem and only anticipates adding infrastructure as required to maximize the site's potential. Portions of the land have been earmarked for agricultural research and education to develop farming practices that benefit both the land and community.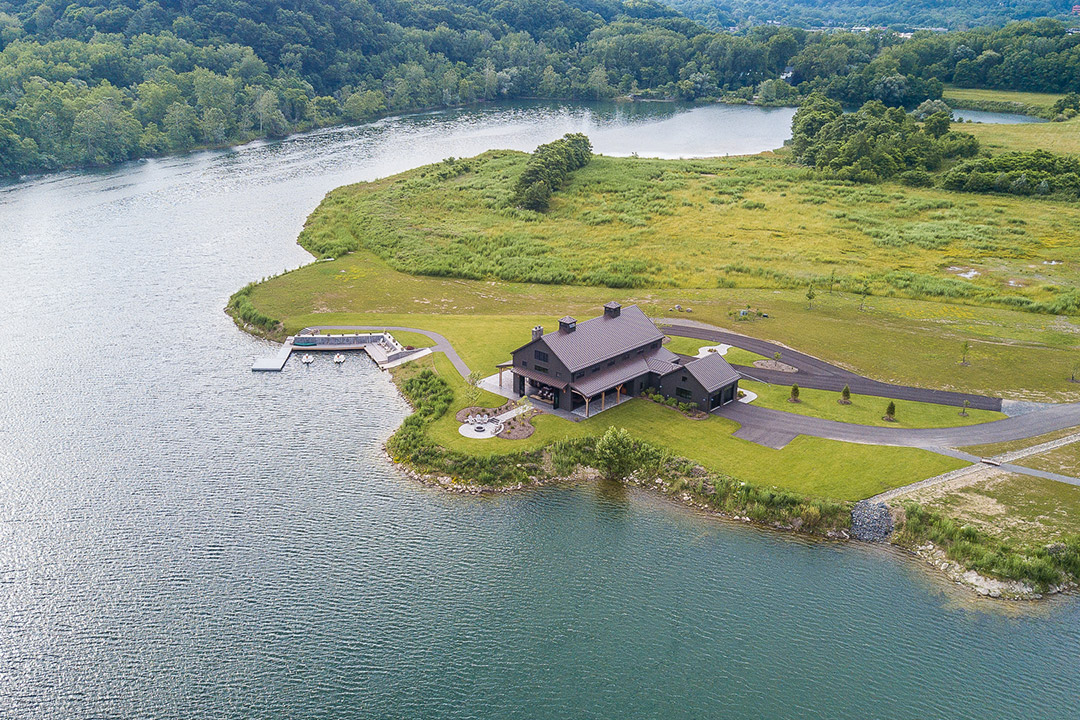 Clyde Gillam
"The Tait Preserve's local field sites will be highly advantageous for our environmental science and biology programs," said Sophia Maggelakis, dean of RIT's College of Science. "Exclusive and protected access to the property is particularly valuable, as it will give access of the available field sites to our faculty and undergraduate and graduate students to work on research projects in a number of areas such as ecology, agricultural biotechnology, wildlife management, plant biology, wetland biogeochemistry and geographic information systems, just to name a few."
The Taits are longstanding business and community leaders. Bob and Amy Tait, together with Norman Leenhouts, co-founded Broadstone Real Estate in 2006, following their leadership roles at Home Properties. Their involvement with real estate and their demonstrated support of the community is modeled, in part, after Amy's parents, Norman and Arlene Leenhouts, and Norman's twin brother, Nelson Leenhouts, founders of Home Properties.
This is the second major gift the Taits have made to RIT. The former Rochester Savings Bank building, located at 40 Franklin St., was donated to RIT in 2012 by Amy and Robert Tait through Rochester Historic Ventures. The building, now called the RIT Downtown Center for Entrepreneurship, is home to RIT's Center for Urban Entrepreneurship, which provides business, mentoring and consulting services targeting new urban entrepreneurs or individuals who have an existing business or are hoping to launch a new business within the City of Rochester.
RIT is in the midst of "Transforming RIT: The Campaign for Greatness" which aims to raise $1 billion to fund the university's future by attracting exceptional talent, enhancing the student experience, improving the world through research and discovery and leading future special initiatives. With this gift, the Campaign has now secured nearly $665 million in gifts, research grants and other support.
Topics